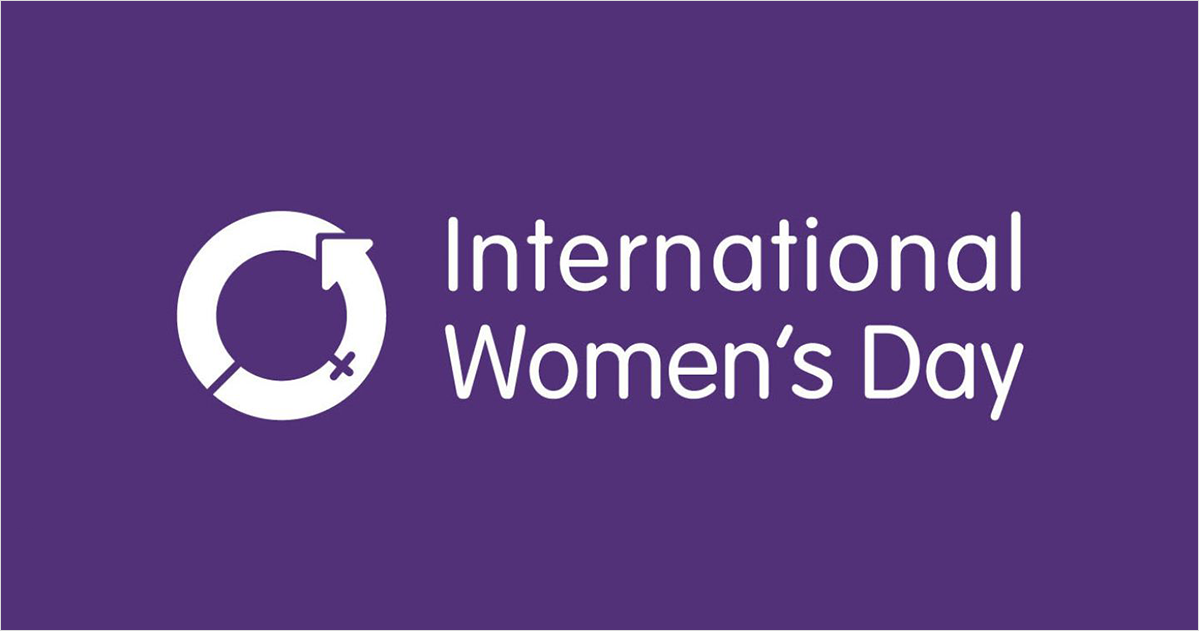 On Tuesday, March 8, we celebrated with the rest of the world as we recognized International Women's Day (IWD). It was a day for us to reflect on the social, economic, cultural and political achievements of women.
The 2022 theme for International Women's Day was represented by the hashtag #BreakTheBias. It's a call for all people to continue working towards equity, inclusion and a world that's free from bias and discrimination. During the campaign, thousands of photos were shared of people striking the IWD #BreakTheBias pose.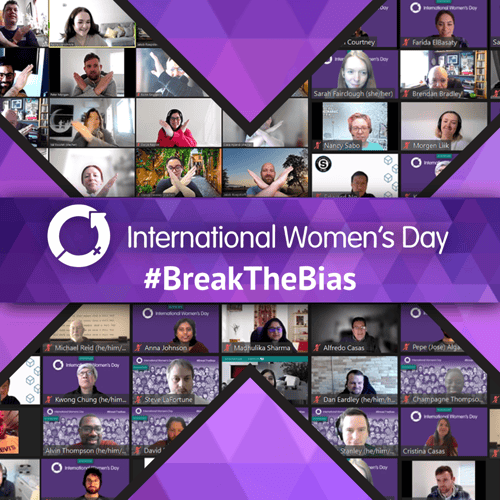 IWD 2022 activities at SmartSimple
To mark the day, we participated in a number of activities. Our weekly company huddle was dedicated to celebrating successful and influential women as we shared stories, played trivia and made #BreakingTheBias the theme for our weekly radio hour. Marketing coordinator and in-house DJ Champagne Thompson curated a playlist of influential female artists, with contributions from the rest of the SmartSimple team.
In Ireland, Glenda Deveney and Dorya Rascón represented us in an International Women's Day event hosted by the Dublin Chamber of Commerce.
Beyond those activities, we felt it important to do our part in breaking the bias by investing in several causes including the Women First International Fund. Through our $2,500 donation to them, we support the Women First International Fund as they strategically partner with grassroots organizations in East Africa and India. Their mission is to work on critical gender equity issues, with a focus on economic empowerment in their own communities. Check out their life-changing work.
We're also proud to be supporting women's hockey in Ireland by becoming the first corporate sponsor for Connacht Hockey on their €1M facilities campaign. Their mission is to provide more access to sports resources and support the development of better facilities for women in sport.
Our continuing push for progress
From the start, women have played a pivotal role in our growth and maturation into a global company. While we celebrate the achievements of the women in SmartSimple regularly, International Women's Day is a day to remind us there is still more that needs to be done to elevate women everywhere.
We're continuously working on inclusion and diversity within SmartSimple. 42% of our employees are women; higher than the industry standard of 33%. But we won't stop there. We'll continue to act on the strategies and plans that will further elevate women, not only in our workplace, but in our broader community.
Madhulika Sharma, Director of Client Support, has been with SmartSimple for well over a decade. As the longest tenured woman at SmartSimple, Madhulika rose through the ranks, now playing a pivotal role as part of our leadership team.
"[COO] Mike and [CTO] Keith have been supportive of my career from the start. They've always created a nurturing environment for women, and it's reflected in the number of women we now have in technical roles that are traditionally occupied by men. I'm also excited to see so many of those women now rising through the ranks here at SmartSimple. I can't ask for a more welcoming environment to support the career growth of women." - Madhulika Sharma, Director of Customer Support
COO Mike Reid believes that the diversity women bring to office only come with benefits:
"It's always been a part of our strategy to incorporate as much diversity into our workplace as possible. You can trace our success directly back to a number of women that have helped us expand into the global company we now are. Keith and I will continue to look for innovative ways to provide opportunities to recruit and elevate women at SmartSimple" - Mike Reid, Co-Founder & COO
Join our Team
Diversity is one of our strengths, and we're proud that it's firmly embedded in our DNA. We're always looking for candidates that share this belief.
To see our open roles, go to our LinkedIn jobs page.