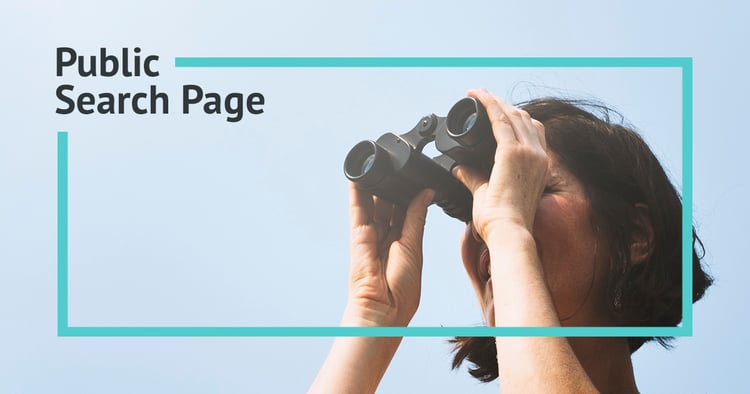 In a world where grant and funding allocation often operates behind closed doors, introducing clarity and openness is more essential than ever. Introducing SmartSimple Cloud's Public Search Page, where data transparency meets seamless access for all stakeholders.
Empower through openness
SmartSimple Cloud's Public Search Page allows you to selectively showcase every grant or project you've funded on a specific URL. Dictate the criteria by which your community can search, ensuring that the most relevant information is at their fingertips. It answers the call for transparency in data distributions. No longer will communities and stakeholders be left in the dark about which projects garnered support. Instead, they can directly access this vital information, fostering better understanding and bridging communication gaps.
Imagine the possibilities: an environmental foundation shining a spotlight on its green initiatives, or nonprofits aligning their future proposals with clear insights into previous grant distributions. And for watchful eyes, this tool provides an unfiltered view into grant allocation patterns, bolstering trust and credibility in the process.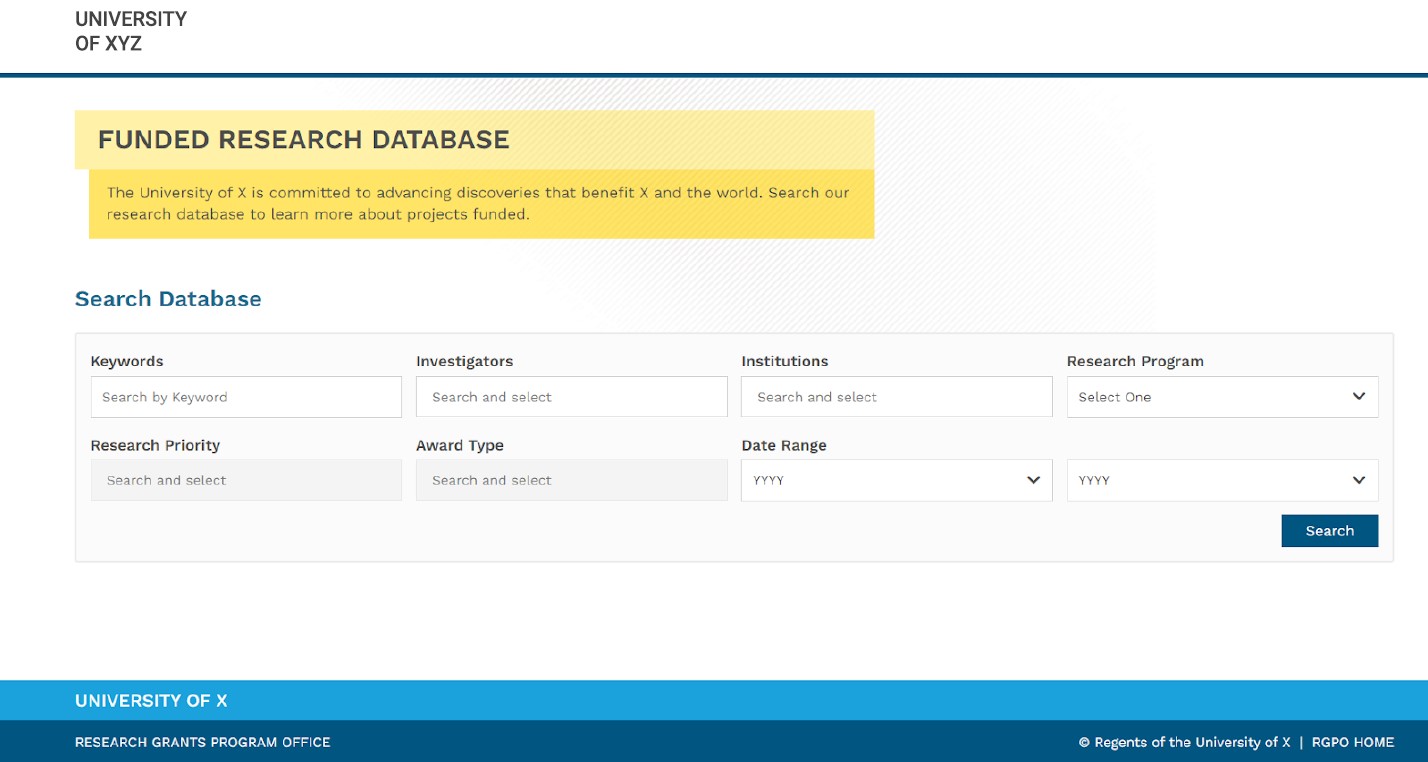 Design your public interface
With Public Search Page, you are in the driver's seat:
Personalized showcasing: Handpick the data that you believe will resonate most with your audience. Set up search criteria that guides users straight to the information they seek.
Beyond static displays: This isn't a one-dimensional page. Every data entry is a gateway to richer insights, making browsing both informative and engaging.
Hassle-free access: Seamlessly integrated into SmartSimple Cloud, the Public Search Page is just a URL away. This ensures that your stakeholders, whether they're on their desktop or mobile, always have a direct line to the data.
Public search page at your service
Distinguishing features of SmartSimple Cloud's Public Search Page:
Customizable content: Define the narrative by controlling which information gets the spotlight.
Efficient search tools: Craft the search and filter criteria that will guide your community to the answers they seek.
Universal design: Whether accessed on a desktop or mobile, the experience is consistently smooth and intuitive.
User-centric layout: With a straightforward search screen, even the least tech-savvy users can navigate with ease.
Direct link: A unique URL ensures that your database is always within reach for your community.
Looking to truly illustrate the positive change your projects are making?
SmartSimple Cloud's Public Search Page is what you've been waiting for. Begin the journey to heightened transparency today by visiting our Marketplace or talking to your account manager today. Your organization's story deserves to be seen, understood, and celebrated.