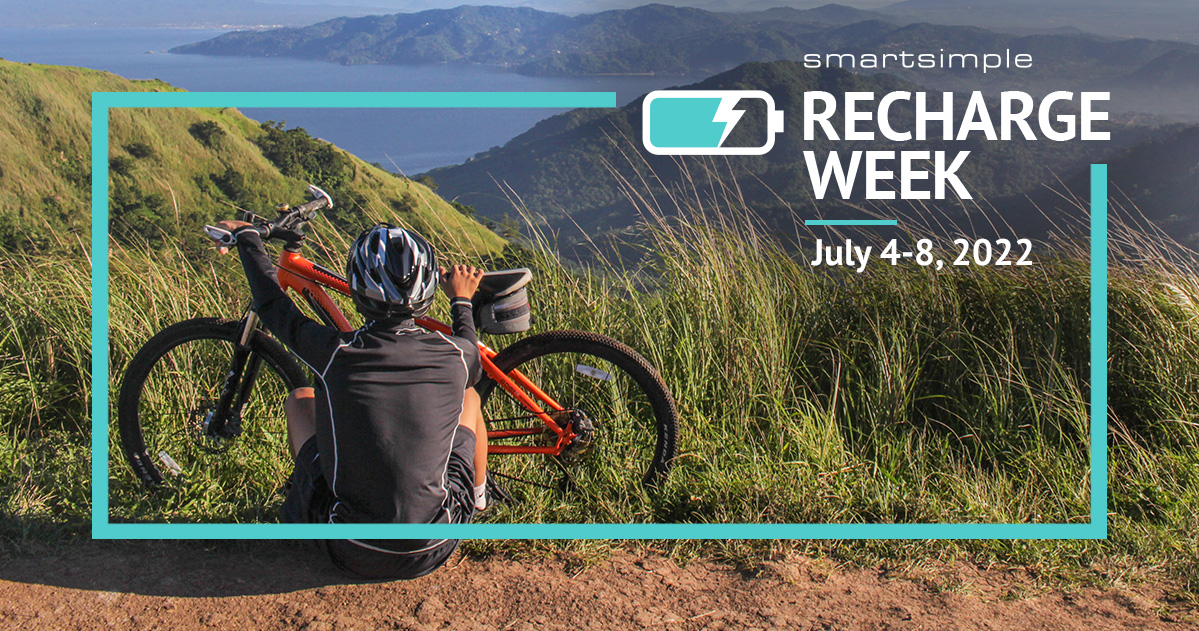 Being innovative, solving hard problems, and doing things that have not been done before takes continued effort and over time can lead to exhaustion.
SmartSimple acknowledges this and has invested heavily in the health and well-being of all employees. Key initiatives include reduced summer hours, 'get outdoors' hours, mental health huddles, and most recently, Global Recharge Weeks, where all SmartSimple employees receive paid time off.
The results from last year's Global Recharge Weeks were very positive. Our employees returned feeling refreshed and we saw the benefits of it upon their return.