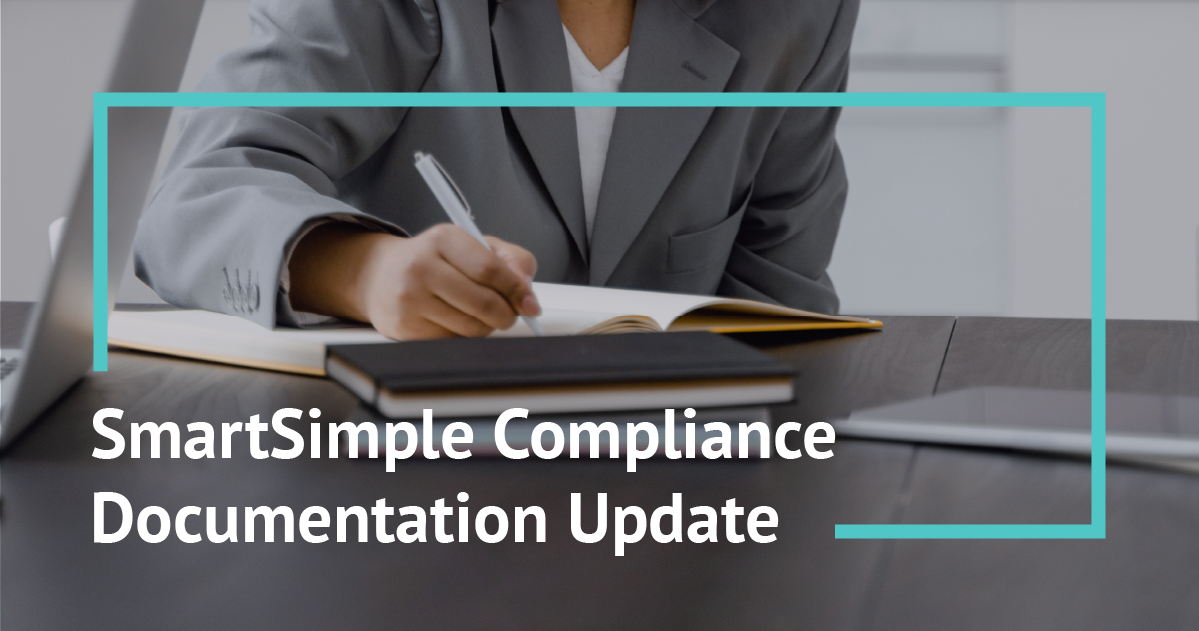 2022 SOC 2 Results!

SmartSimple Software is pleased to announce that the results of our annual SOC 2 Type II audit report are in – and we got a perfect score! We know how important it is for our clients to validate their vendor's information security programs through inspecting independent audit reports. This is why we've engaged leading-class auditors, Deloitte & the British Standards Institute (BSI), to affirm that our practices reflect the commitments we make to you with respect to information security. To better serve your requirements, and to continuously enhance our security & compliance framework, we've also recently obtained an ISO 27001 certification from BSI.
Trust Portal

To make it easier for our clients to review critical documents & reports, we've developed a self-serve, online Trust Portal. The Trust Portal is a confidential document hub that houses all of the information related to security, governance, compliance and privacy that our clients may require. Once registered, your team will be able to directly access/ download relevant SmartSimple policies, audit reports & certifications, bridge letters, security questionnaires & more. Clients can subscribe to future updates, and be notified when new versions are released. Visit the registration page to get access to the Trust Portal today. A Trust Portal User Guide (to assist you with registration process) is attached.
Infrastructure and Sub-processor Documentation

We're also attaching our newly released Infrastructure and Sub-processor Documentation update. This document, required by certain privacy legislations, informs our clients which additional organizations process client data within the SmartSimple Cloud. In this update, we've added our MFA provider, the tool we use for live customer support, and some professional services partners. Please note that the newly added sub-processors are optional, opt-in services, while our support technology provider, Zoom, is opt-out.
If you require any assistance registering for the Trust Portal, or have any questions about our information security programs, or sub-processor documentation, please get in touch with our Governance, Risk and Compliance Team, who will be happy to assist.
Thank you for your continued support.
Sincerely,
The SmartSimple Team