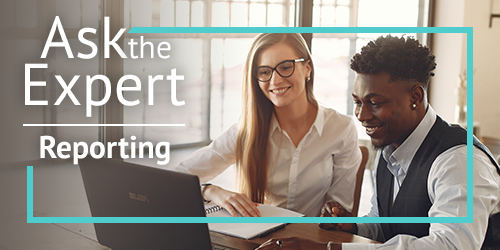 Ask the Expert: Disbursement & Payment Forecasting Reports in SmartSimple Cloud
June 16, 2022 | Webinar

2:30 PM ET | 11:30 AM PT | 7:30 PM GMT+1
Tired of having to look through multiple reports to see where your organization's money is going? Long term organizational planning causing additional administrative stress?
In this webinar, members of our Platform Solutions Team will walk you through two different styles of reports: disbursement reports and payment forecast reports. Disbursement reports within SmartSimple Cloud shows the allocations of payments broken down by various budgets and funds. Learn how to expand your reporting capabilities and save time while planning your organization's funds. There will be a live Q&A at the end to ask your questions. We hope to see you there!

USAging Answers on Aging Annual Conference and Tradeshow
July 9 - 13, 2022 |Austin, Texas

The USAging Answers on Aging Annual Conference and Tradeshow is the country's largest gathering of local leaders in aging. Each year, these professionals come together with government experts, policymakers, business leaders, and other Aging Network practitioners and partners to share knowledge, insights and new directions in the field of aging.
The more than 100 sessions held during the four-day Conference offer different ways to learn about and discuss innovative approaches, hot topics, current issues in aging, replicable programs, new opportunities for procuring sustainable funding streams and more. Attendees return home full of new insights, program ideas and connections to other aging colleagues who understand the challenges and opportunities ahead.