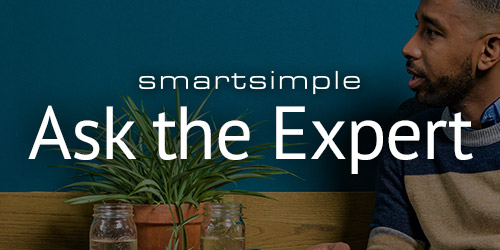 October Ask The Expert Sessions | October 20 & 21
Join us at the "Ask the Expert" session where you'll have a chance to have your specific feature questions answered directly by the SmartSimple Platform Solutions Team.
This month, we are doing a live presentation of Portals highlighting four SmartSimple Cloud features:

• List Views
• Shortcuts
• Themes
• Templates

Register for one of two available sessions:

Wednesday, October 20, 2021
2 PM EDT | 6 PM GMT

Thursday, October 21, 2021
10 AM EDT | 2 PM GMT

Hosted by Sharon Courtney, Steven Imbaquingo, Garrett Alford, Mark Bridger, and Ann Vincent, members of our Platform Solutions Team.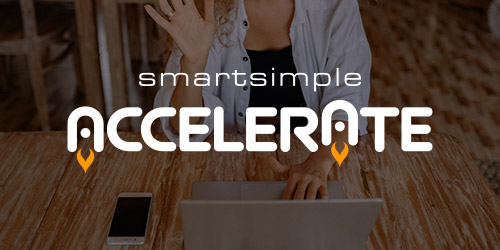 ACCELERATE Fall Edition | Wednesday, November 3 | 10 AM & 2 PM ET
Join us at our Fall Edition of ACCELERATE where we'll be sharing company updates and spotlighting various features and enhancements. We will also be hosting an interactive Town Hall session where you will have the opportunity to ask questions and provide feedback directly to the SmartSimple Team. The theme of this ACCELERATE will be: Prioritizing a Safe and Secure Virtual Environment.

Register now for one of the two available spots.

Wednesday, November 3 | 10 AM ET | 7 AM PDT | 3 PM GMT
Hosted by Eric Lauer, Co-Founder & SVP Platform Solutions, and Brendan Bradley, Managing Director EMEA

Wednesday, November 3 | 2 PM ET | 11 AM PDT | 7 PM GMT
Hosted by Eric Lauer, Co-Founder & SVP Platform Solutions, and Dan Eardley, President of US Operations team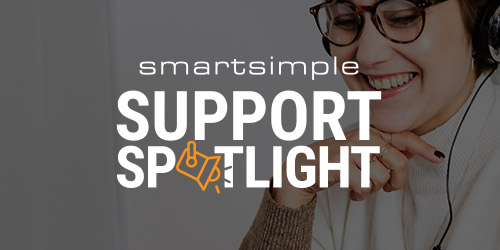 December Support Spotlight
Coming in December 2021
What's the best time to call Support? What issues or ticket types have been trending as of late? Our Director of Community Support, Madhulika Sharma along with her team will answer those questions and more, as she shares her insights and tips to focus on from a Support perspective. Stay tuned for registration details.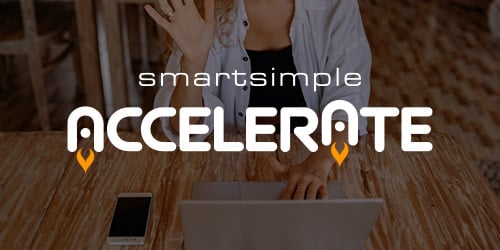 ACCELERATE
Coming Winter 2022
ACCELERATE is our new quarterly virtual event series where we unite the global SmartSimple Community to share updates on our latest developments. We will also spotlight some of the newest SmartSimple Cloud features and host a Town Hall where you can ask questions and share your feedback.