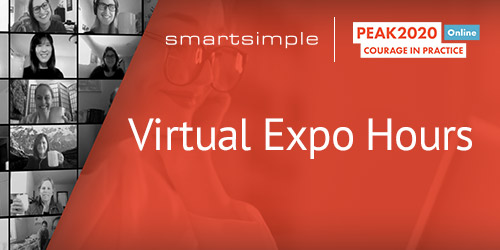 SmartSimple Virtual Expo Hours at PEAK 2020 Online
Thursday, May 28, 2020 at 1:00 - 3:00 PM EST | 10:00 AM - 12:00 PM PST
During PEAK Grantmaking's 2020 online conference, SmartSimple invites you to connect with us and ask us any questions you have about our solutions for grantmakers – just as we would at our expo booth in-person. Learn more ways you can engage with us during PEAK 2020 Online and don't miss stopping by to say 'hi'!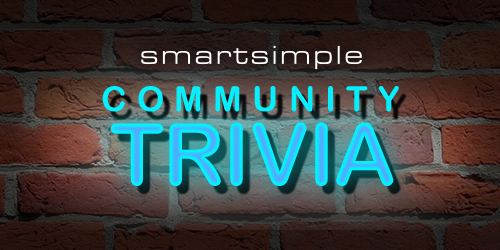 SmartSimple Community Trivia
Friday, May 29, 2020 at 3:00 PM EST | 12:00 PM PST | 8:00 PM GMT
Calling all trivia-loving SmartSimple users all over the world! Join us for the first-ever virtual trivia hosted for the SmartSimple community. For one hour, we'll be featuring 60 questions about history, music, sports, science, arts, and of course, SmartSimple features and staff.

Prizes will be given away to the 1st, 2nd and 3rd placers!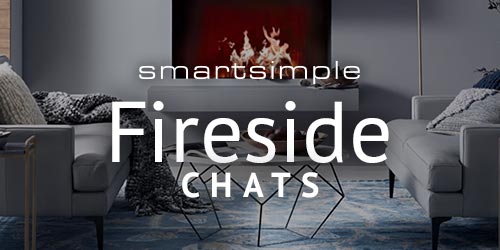 Program Related Investments: What's In It for Your Foundation?
Tuesday, June 9, 2020 at 2:00 - 2:45 PM EST | 11:00 - 11:45 AM PST
Chances are you've probably heard of PRI's (Program Related Investments). You've also probably wondered who out there is using them as a part of their foundation's strategy. For the past 20 years, Bader Philanthropies have been leveraging PRI's to help fill a gap left by traditional banks, and have enabled a number of non-profit ideas to grow and develop. With a wealth of knowledge and experience under their belts, we've invited them to share the pluses and pitfalls of PRI's as a grantmaking tool.

Join us for our next Fireside Chat to get a better understanding of PRIs, how they can be incorporated into your foundation's strategy, and how Bader Philanthropies was able to successfully implement PRIs in Platform3.
Guests:
Lisa Hiller, Vice President - Administration, Bader Philanthropies, Inc.
Kim Thao, Operations Director, Bader Philanthropies, Inc.
Moderator: Dan Eardley, Senior Platform Solution Manager, SmartSimple