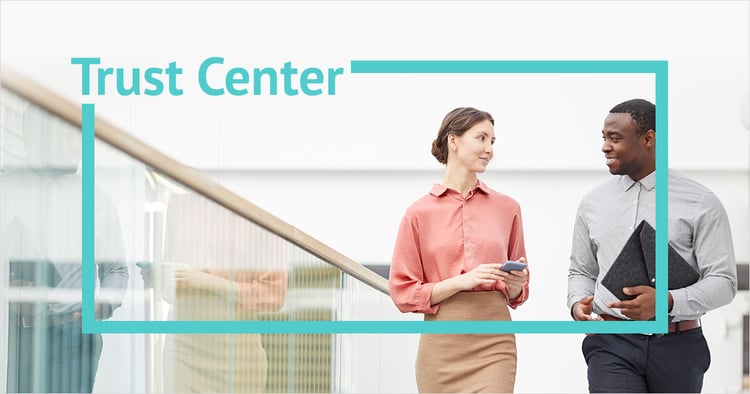 We're excited to announce the launch of our Trust Center, an information hub where all security, privacy, and compliance information can be found.
Before trust comes transparency. We understand the importance of being open and transparent about how we're protecting your data. That's why we're excited to announce the launch of the SmartSimple Trust Center, making us one of the first in the industry to offer one.
Security has long been the hallmark of our platform. It's the reason why more global enterprises, government agencies, international research organizations, and foundations choose it as their workflow process automation platform of choice.
What is a Trust Center?
A Trust Center is an information hub where all compliance information including practices, policies, and procedures can be found, relating to areas like privacy, security, and compliance.
Our trust center provides easy, seamless access to details on how we keep confidential information secure and protected. The Trust Center provides a transparent resource that provides easy access to compliance information for clients.
The Trust Center is broken up into five broad categories: Security, Privacy, Compliance, Agreements, and System Status. Within each category, you'll find detailed explanations as to policies, procedures, and features we've deployed to manage that aspect of securing your data.
The Trust Center is one-half of a broader set of Trust Resources we are equipping our clients with. It complements the SmartSimple Trust Portal, a self-serve repository that clients can access for documentation like certifications, reports, penetration test results, bridge letters, and other compliance documentation.
Visit our Trust Center
We have an unwavering commitment to ensuring that your data and your community's data are safe and secure with us. Take a moment to browse through the Trust Center by visiting this link. The page will be regularly updated with new information as needed.
If you have any questions or are having trouble finding what you're looking for, contact us at info@smartsimple.com.