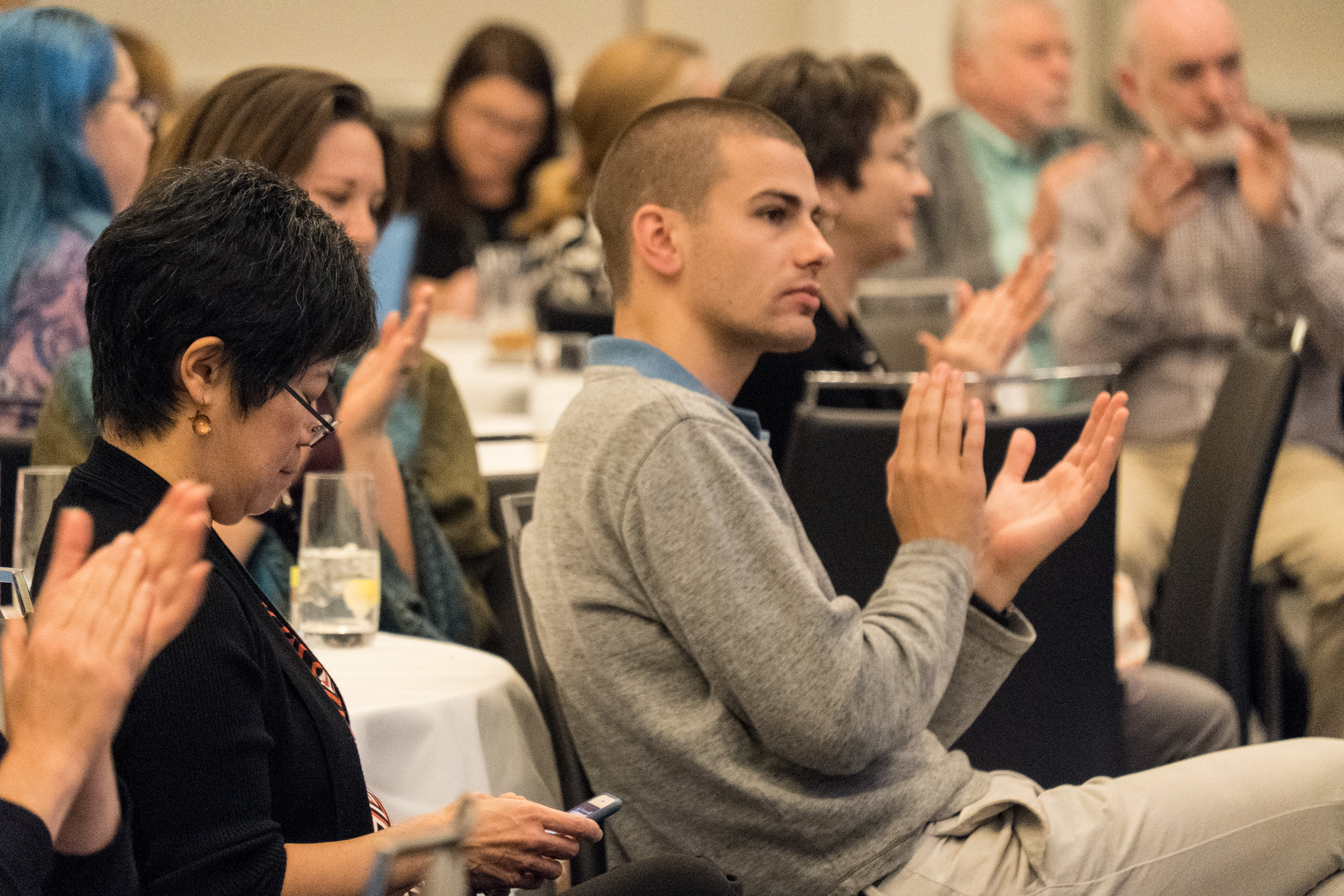 Elevate, our biggest event of the year, came to Nashville, TN and gathered for another year of learning, sharing, and making connections. It was an engaging, entertaining, and immersive two days celebrating SmartSimple's amazing global community. Here's what happened.
From October 17 - 19 at the beautiful Sheraton Grand Nashville, attendees from around the world converged and collaborated at Elevate. Before the official conference started, there was a pre-conference Block Party Nashville event with SmartSimple staff-led workshops on portal design, workflows, reporting, versioning, along with consultation sessions.
The next day, Elevate officially began. It started with a breakfast followed by a state of the nation with the leadership team about our strategic theme of future-proofing this year. This was followed by a presentation on our "greatest hits" in system upgrades in 2018 and where we're going next year.
Elevate gave our attendees the opportunity to create your own experience with workshops, consultations, general sessions, networking opportunities, and even a little dancing. Throughout the next two days, there were numerous and insightful workshops and discussion led by SmartSimple staff and experts, sharing their experiences and best practices. Some of the topics addressed were system security, machine learning led by our partners, DAMVAD, and vetting organizations for international grantmaking facilitated by our partners, CAF America.
This was a special year in that we hosted our first Client Excellence Awards ceremony where we highlighted the great achievements accomplished by SmartSimple users in the field. We were honored to announce our winners, Justin Perrier of Universities Canada, Renie Henchy of Feeding America, Hilary Miskoe of the New Hampshire Charitable Foundation, and Annie Brinkman of the Spencer Foundation.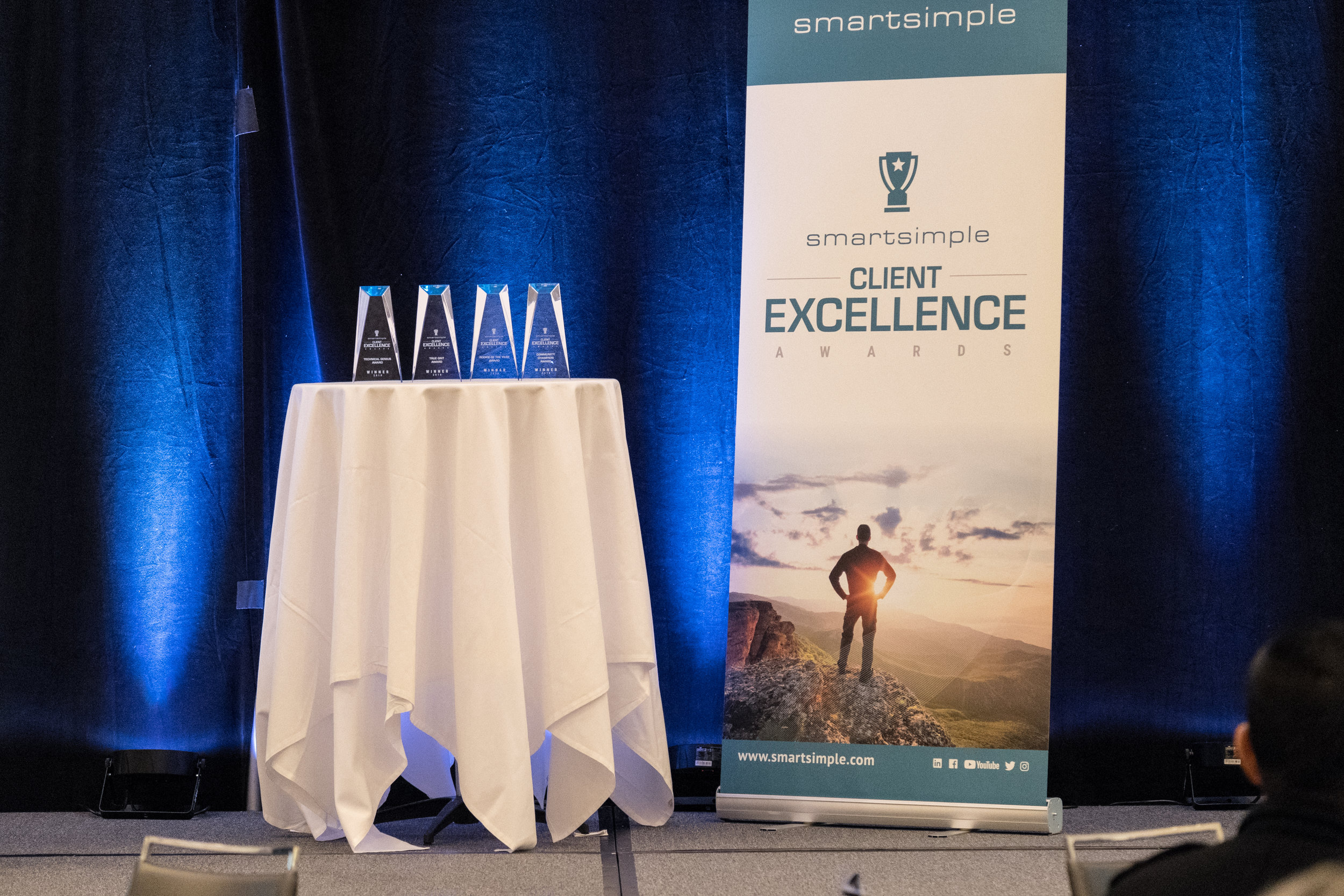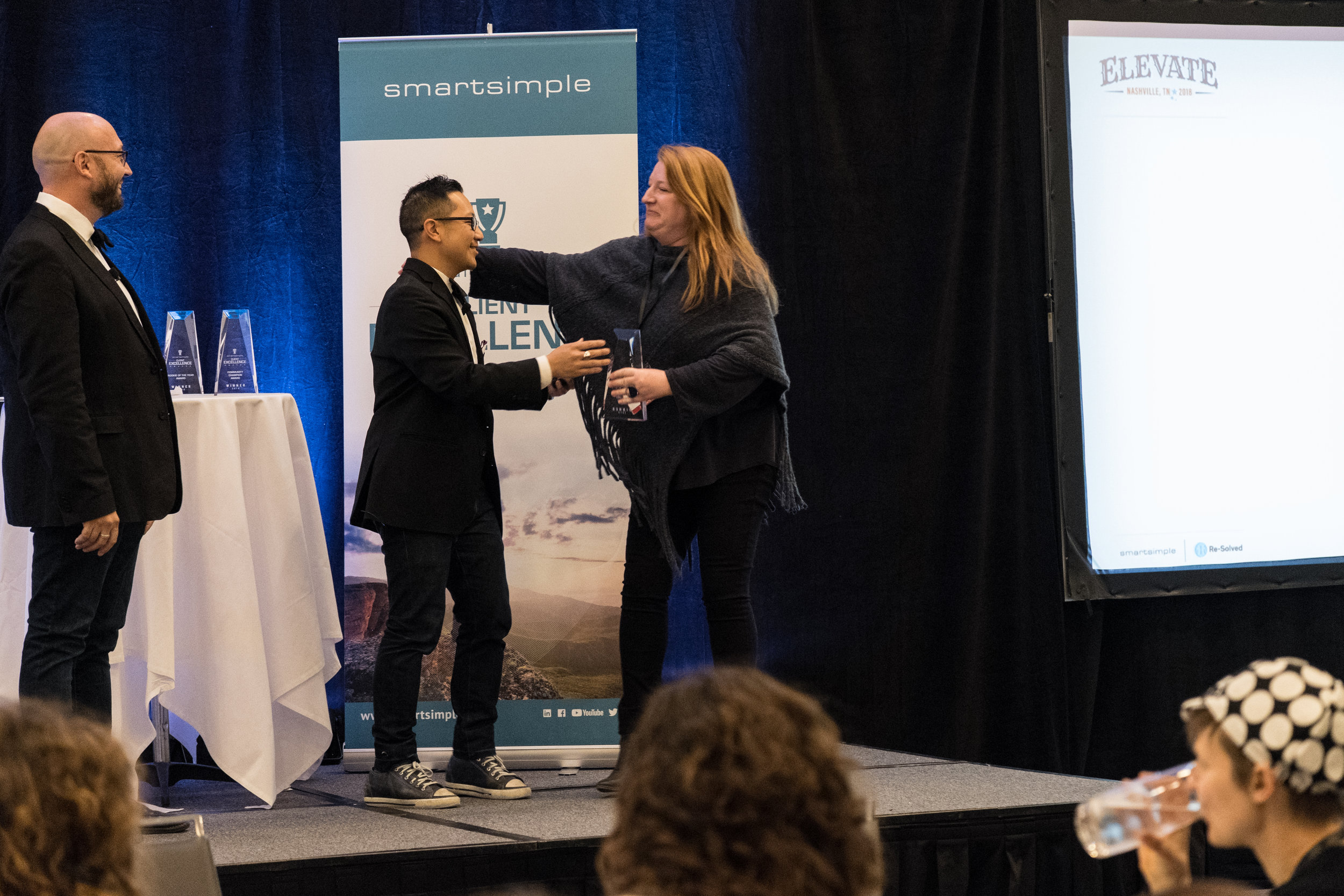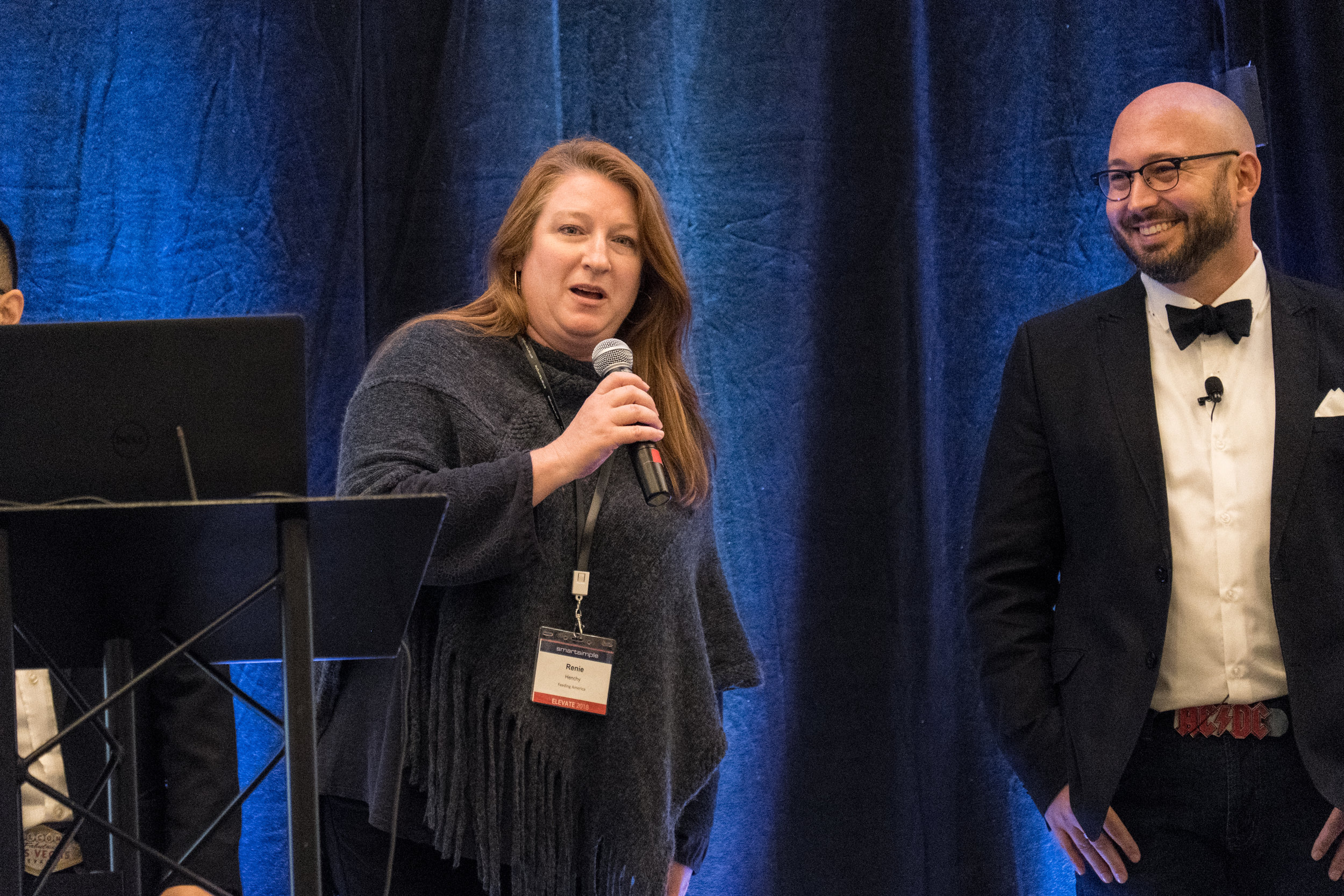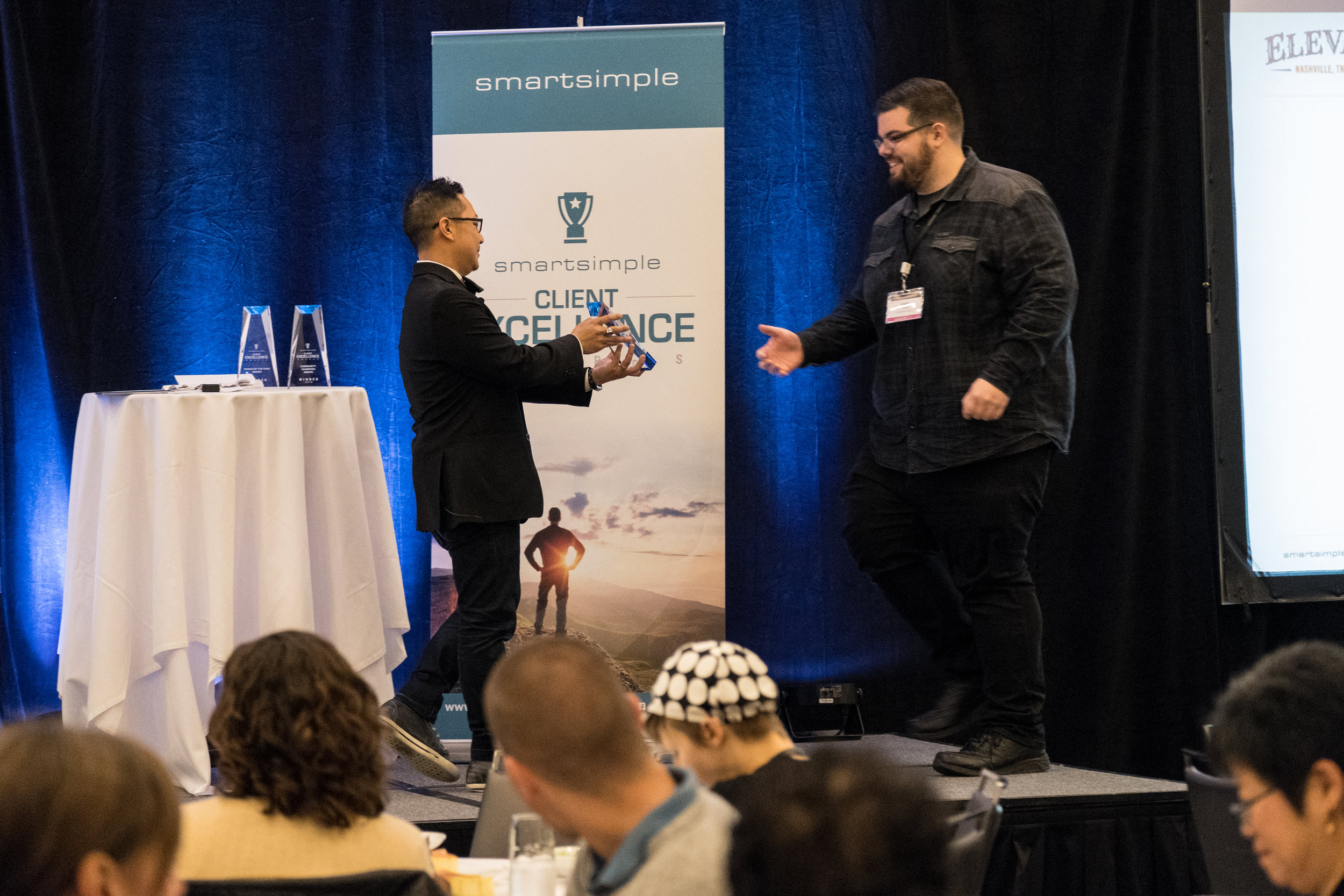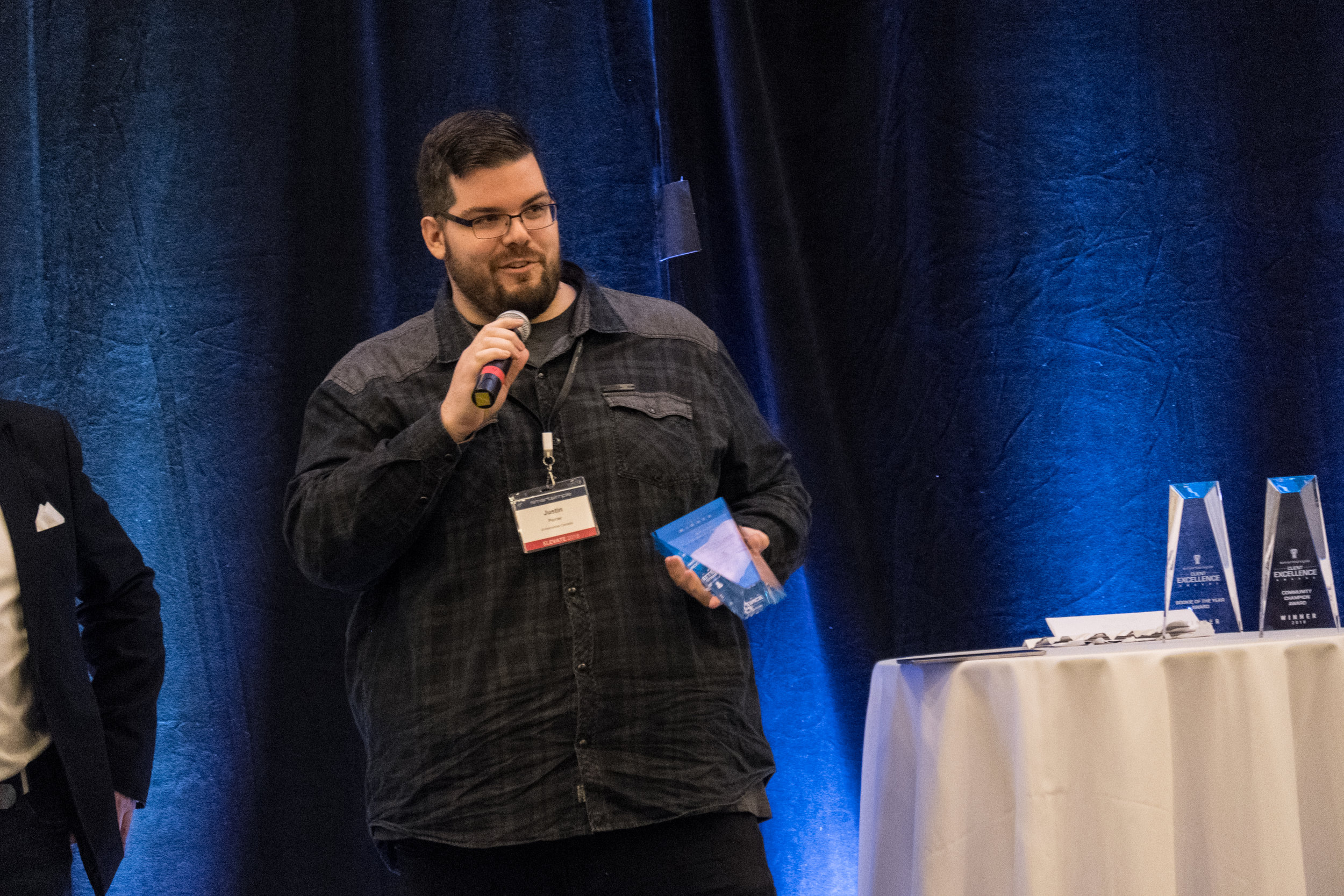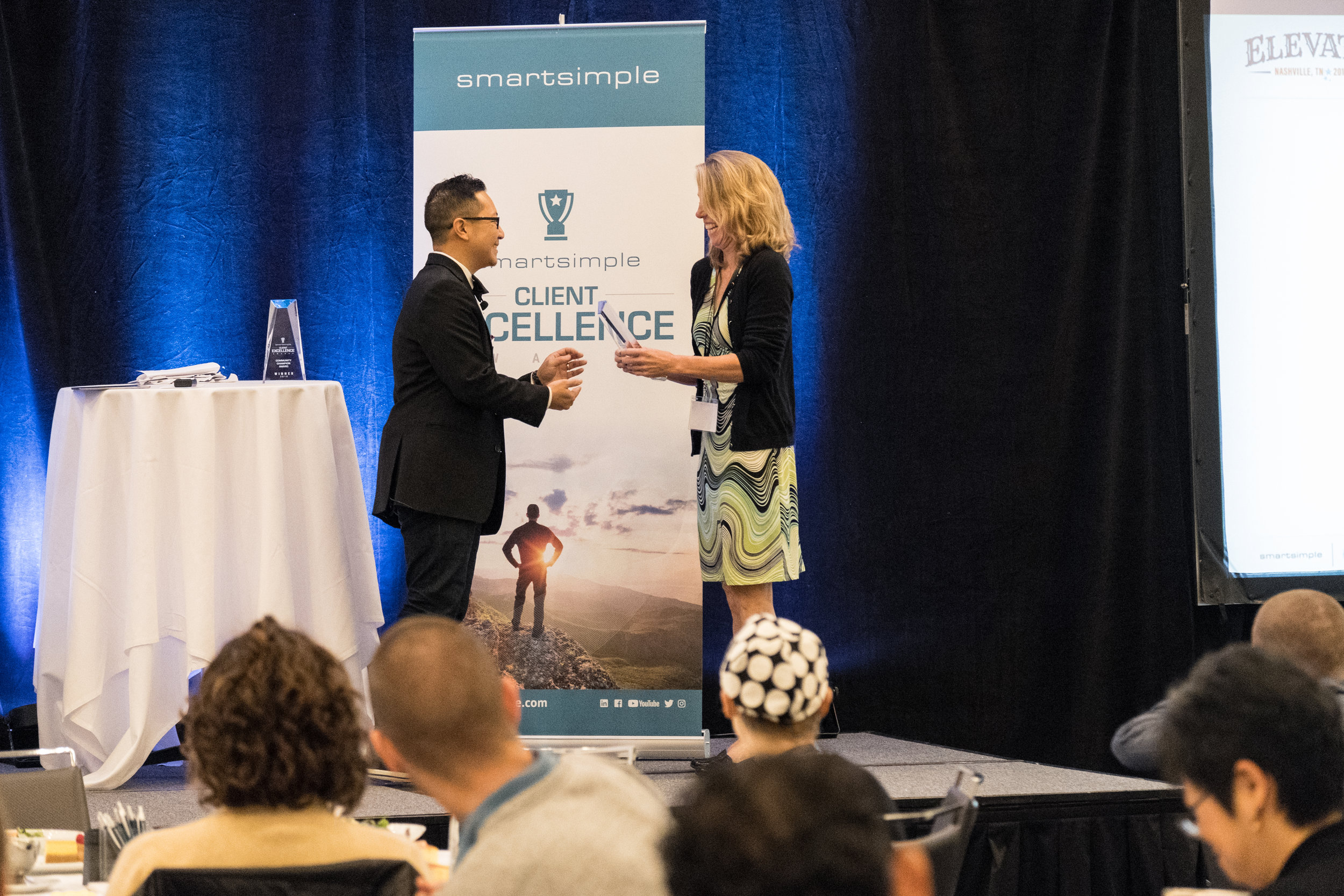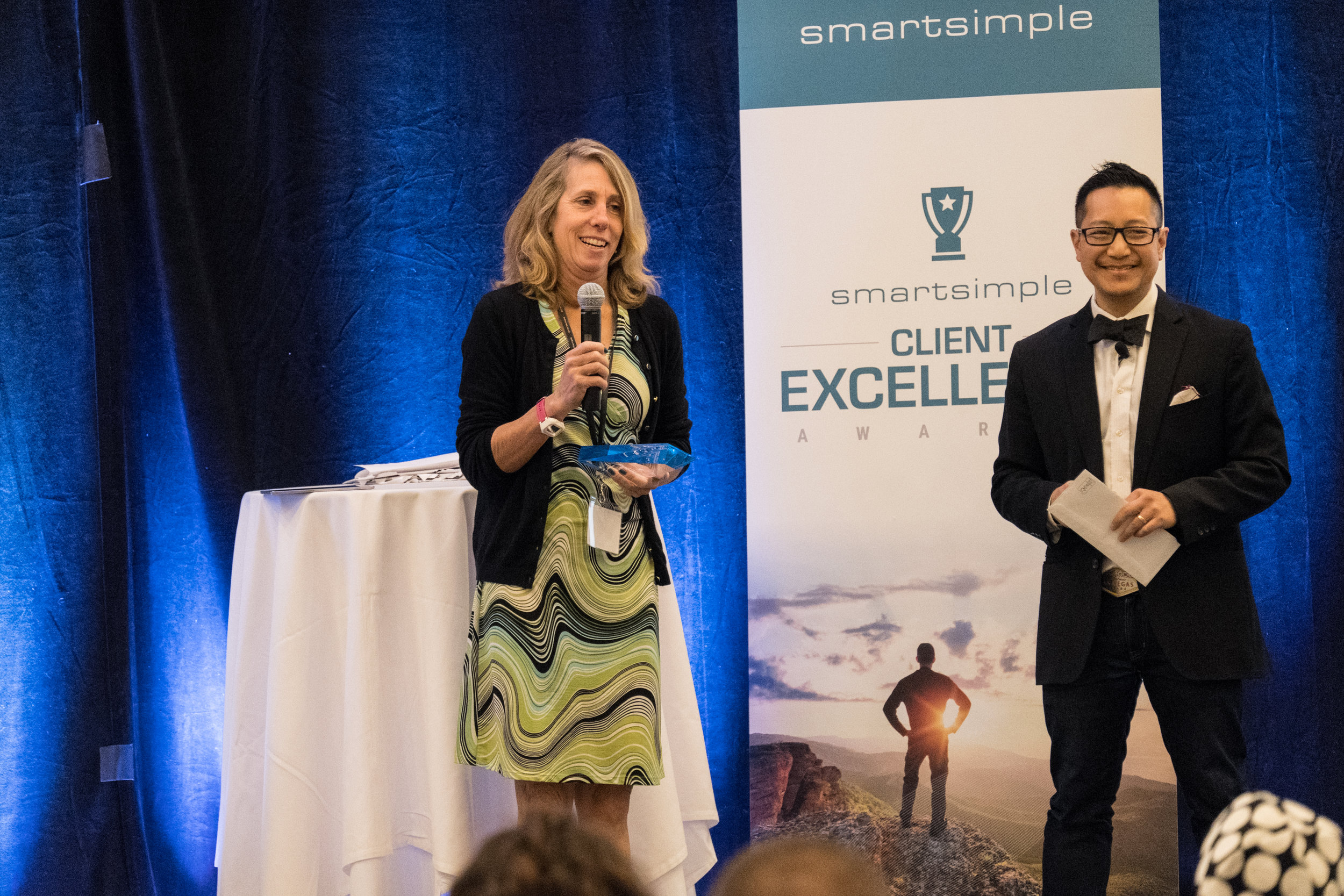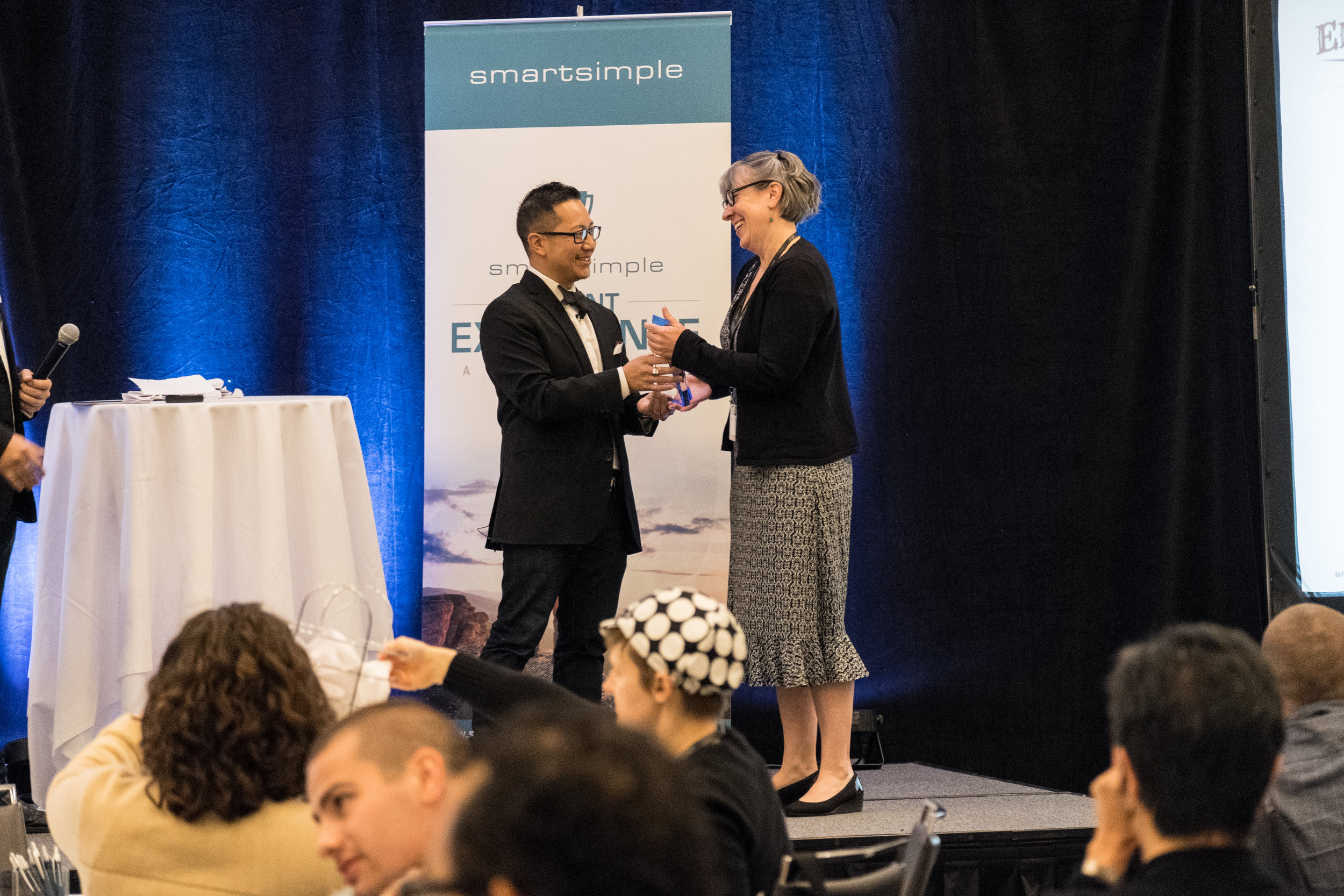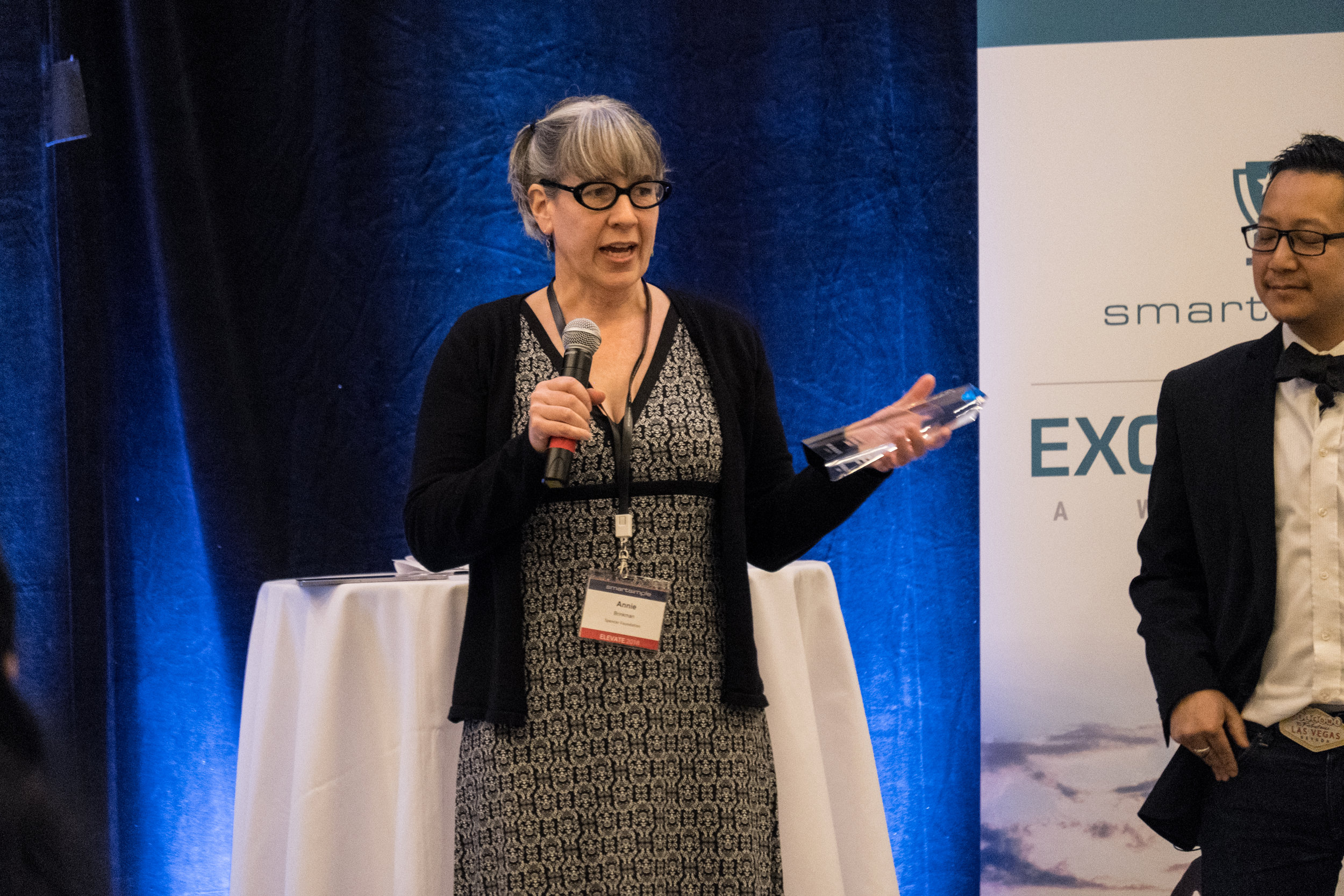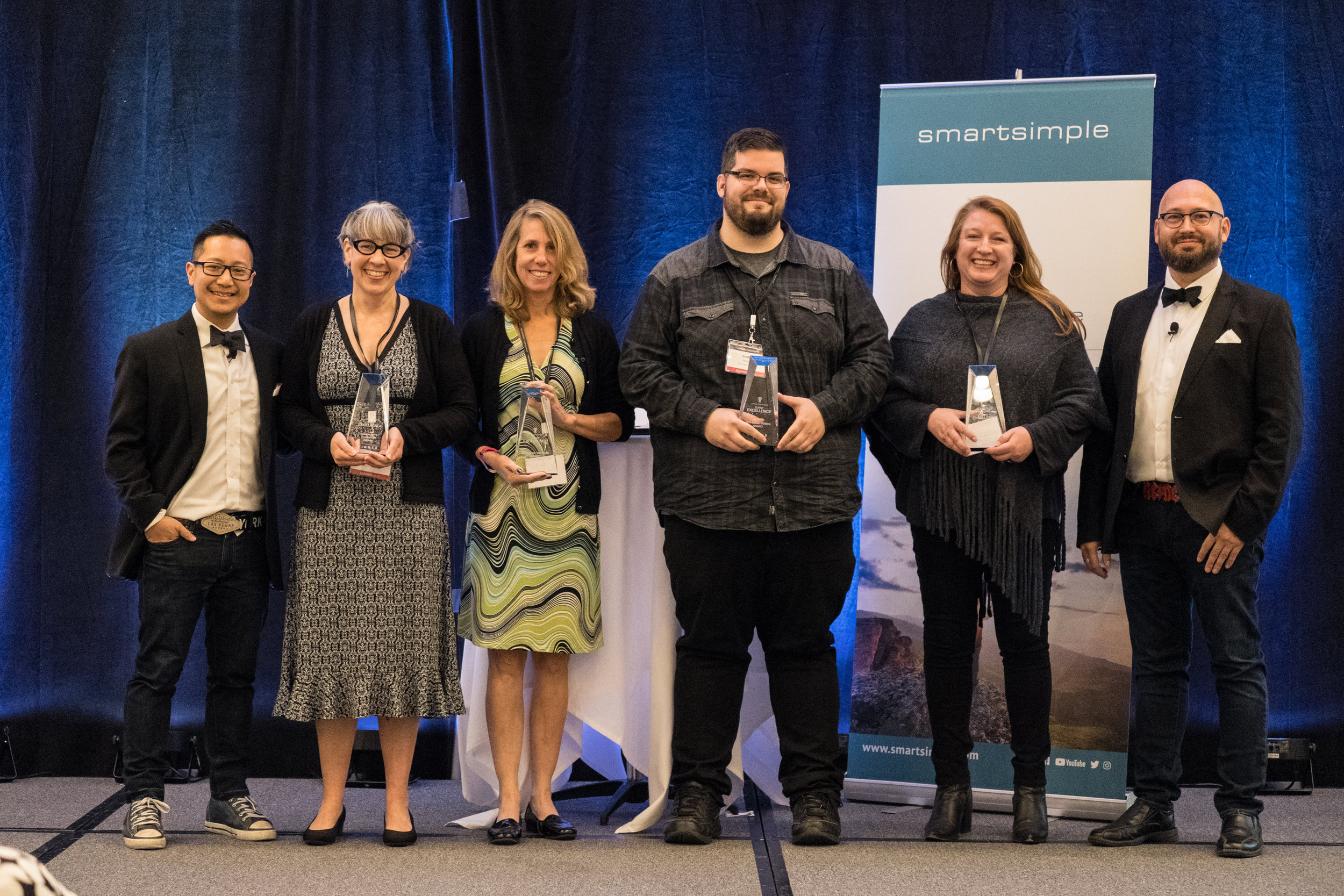 This year's Elevate also showcased a panel of "Super Users" who shared their innovations, what drives and inspires them, and fielded questions from the larger SmartSimple community.

It wasn't all business at Elevate, all attendees had a chance to explore the wonderful sights and sounds of Nashville. We hosted morning walks and exercises, as well as a customer appreciation dinner and line dancing at the WildHorse Saloon.
Elevate was made for learning, collaborating, inspiring, innovating, and growing with each other. Human connection is at the core of what we do, technology is just the means of getting there. It's a pleasure to host events like Elevate as a way to create opportunities for real engagement with our community, because that's where we believe true innovation happens.
Watch the recap video below.
We want to thank all our sponsors, Re-Solved, Innovation Network, CAF America, and Amazon Web Services. We want to thank all of our presenters and contributors, and we want to thank everyone who came and participated at Elevate. We hope you learned lots, made meaningful connections with the SmartSimple staff and your amazing peers.
See you next year in San Diego!