SmartSimple's first Block Party for 2018 took place on Thursday, April 19th in Toronto, Canada.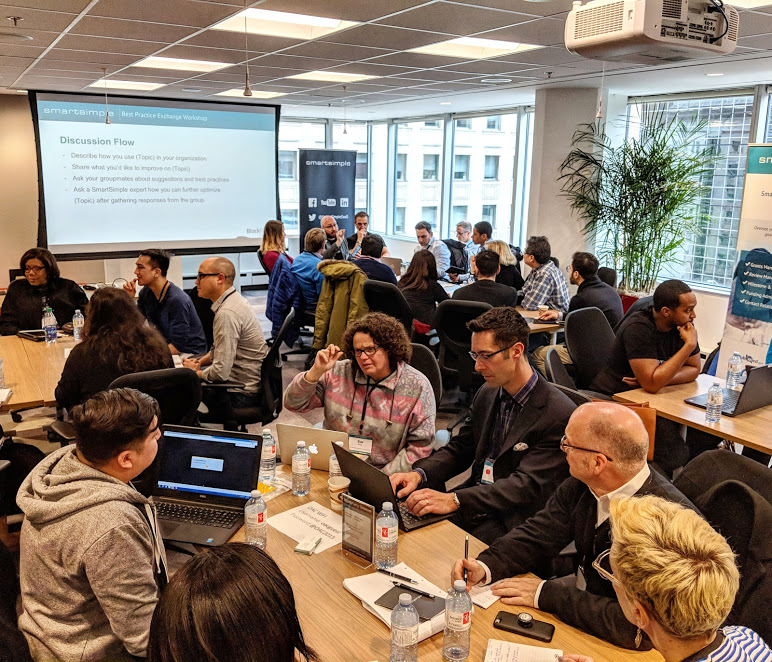 Along with a featured client demo from our host, Ontario Arts Council, Block Party Toronto gave clients an opportunity to hear from SmartSimple about the latest round of enhancements to the platform. But, in true Block Party tradition, it was the group discussions and networking activities that really got our attendees engaged.
Watch the video below to see what participants had to say.
---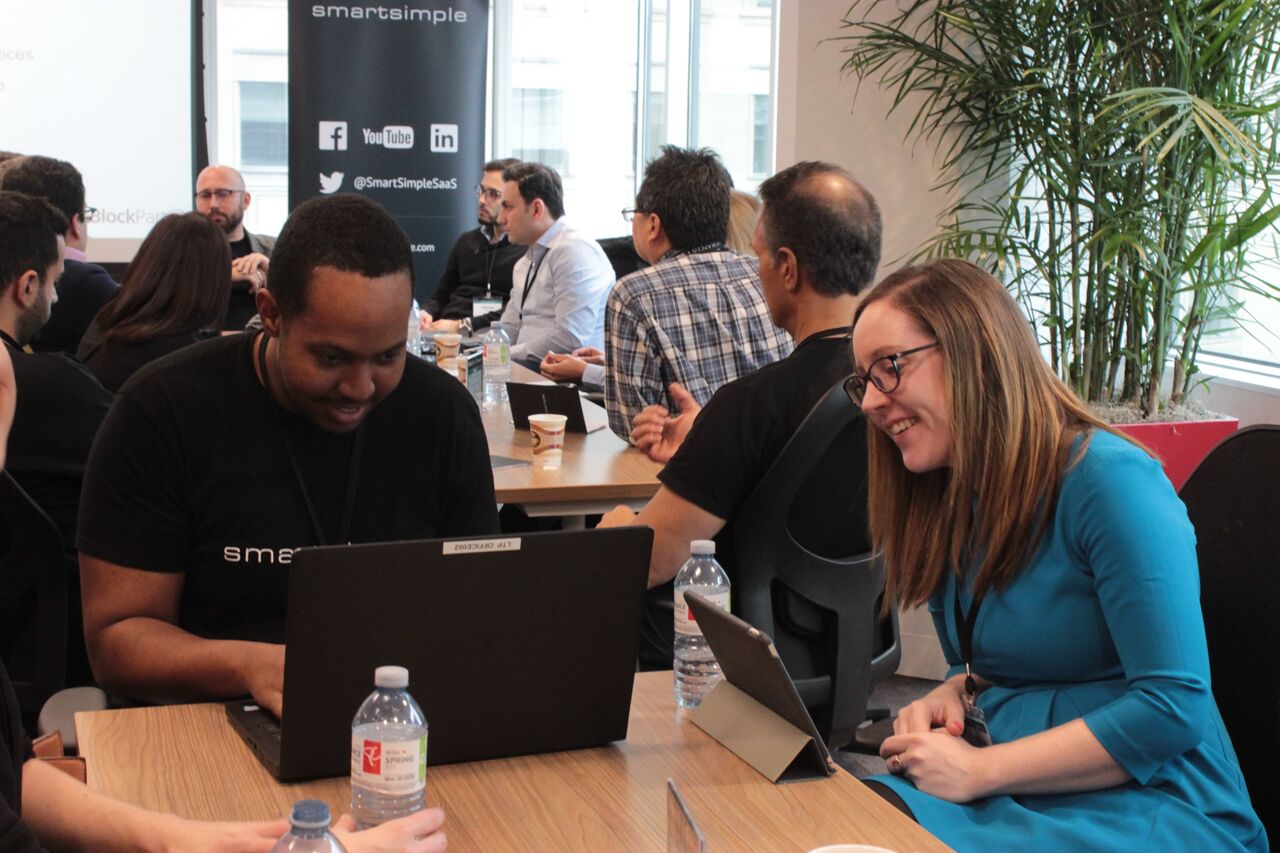 "We introduced Block Parties last year as a way to connect with our clients on a more personal level," says Alex Wong, Director of Marketing. "Our Block Parties create a real sense of community amongst our users, sharing ideas, best practices, and common experiences. It's the perfect opportunity to meet and collaborate face-to-face."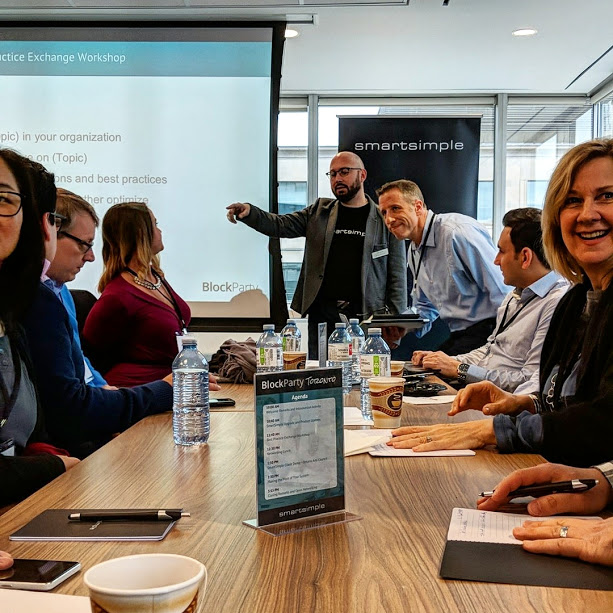 SmartSimple's 2018 North American Block Party tour takes us to San Francisco next, on Thursday, May 24. Registration is now open, so be sure to visit the Block Party San Francisco site to register and learn more. For a full list of SmartSimple's events for the year, stop by our SmartSimple Events page.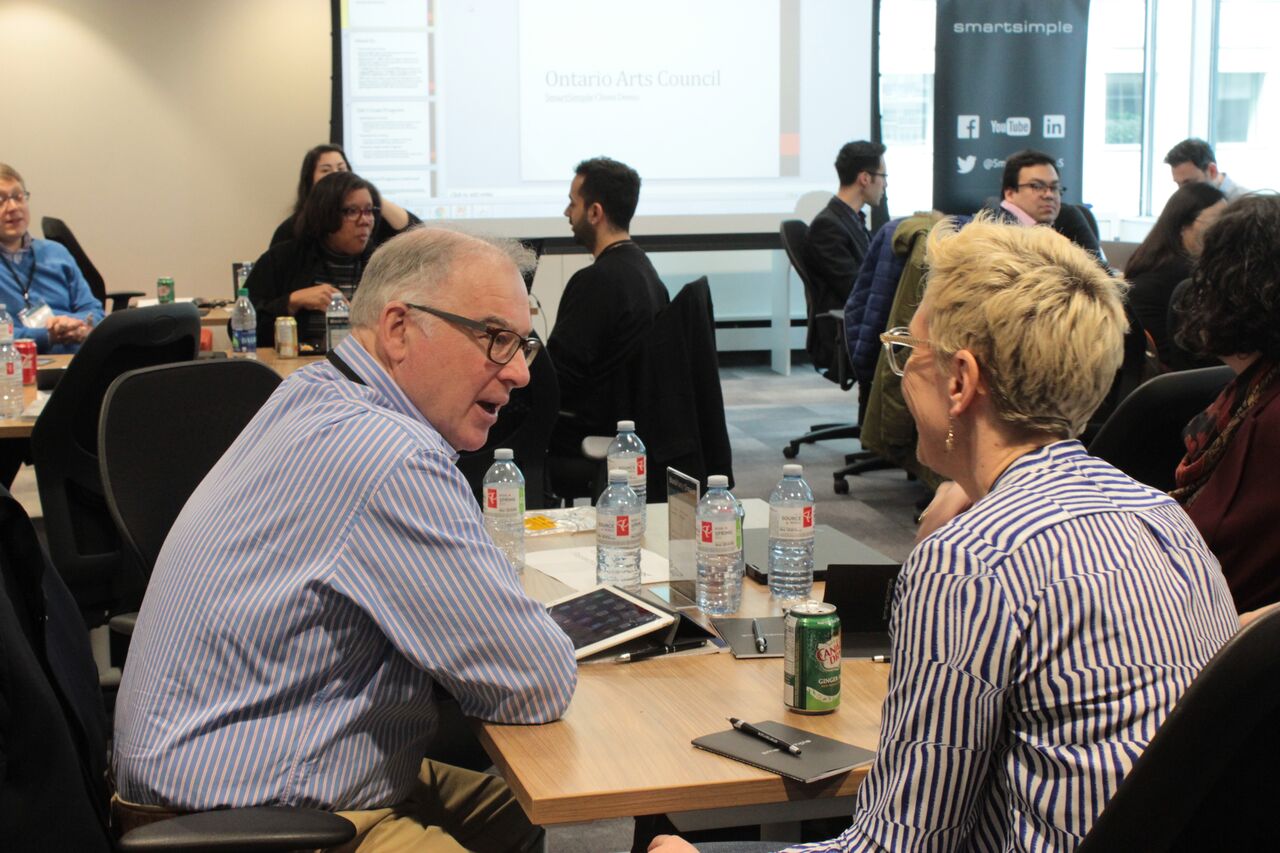 We look forward to seeing you at one of our upcoming events!