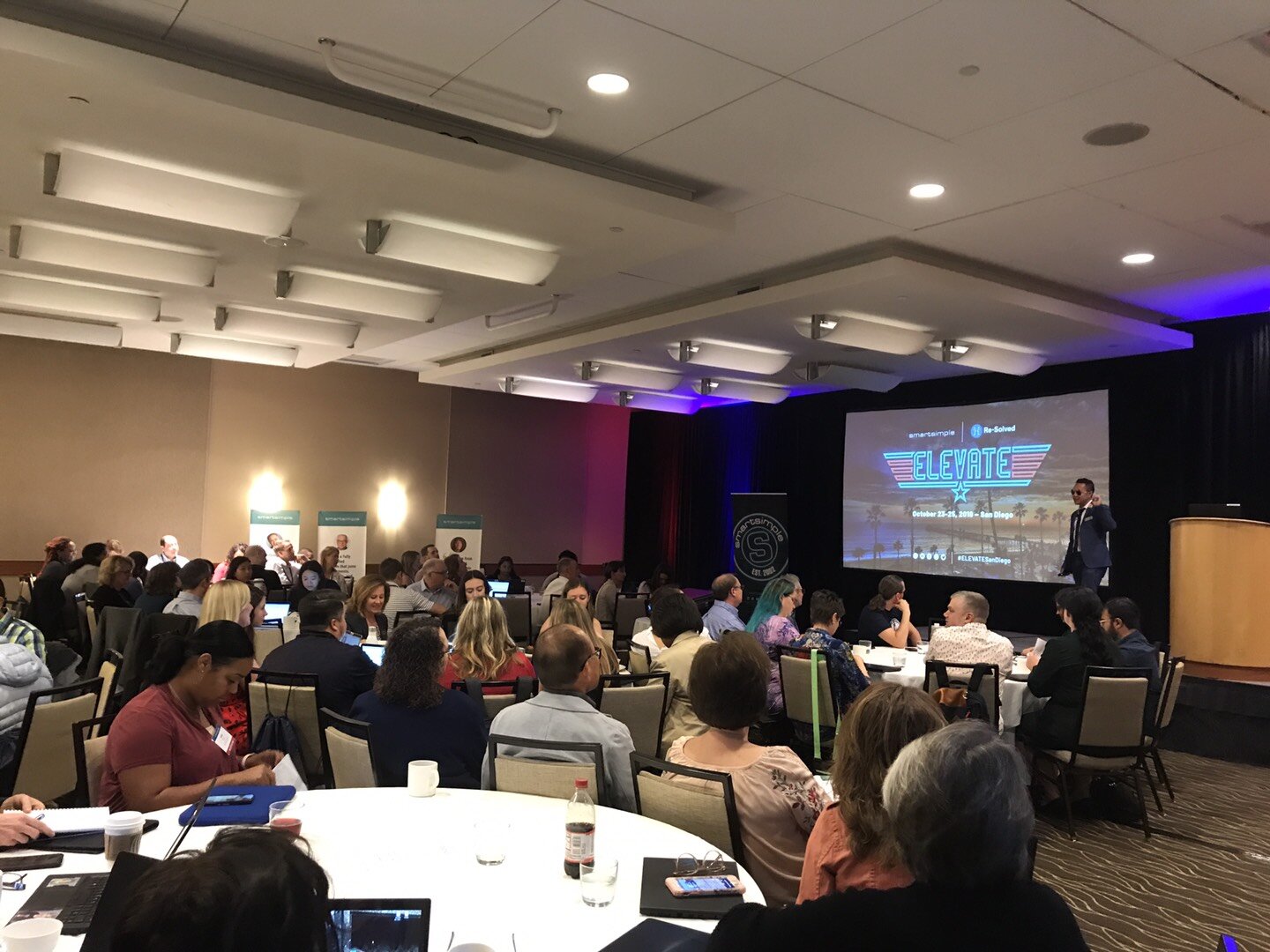 For our biggest event of the year, we traveled to sunny San Diego, CA to host our annual Elevate conference. It was an incredible 3-day celebration of the amazing work being done in our global community along with opportunities to learn, connect, and evolve with so many great minds in one room. From October 23 - 25 at the amazing Omni San Diego Hotel, attendees from around the world came together and engaged at Elevate 2019.
"Elevate's always an exciting time for us. Alot of time and planning goes into putting the event together." — Alex Wong, SmartSimple Director of Marketing
Before the official conference started, there were pre-conference workshops on creating portals, powerful reporting tools, using our Excel Parser feature for creating budgets. In the afternoon, we hosted our BlockParty San Diego event that involved presentations from clients including Science Foundation Ireland and New Hampshire Charitable Foundation sharing demos of their SmartSimple systems and how it's created more impact with their philanthropic efforts. The day concluded with one-on-one consultations with SmartSimple staff.
The first official day of Elevate started with a morning walk to take in the beautiful sights and sounds of San Diego. Morning sessions and presentations followed on topics including a presentation of our 2019 feature highlights, discussions on what a 'CRM' really is, and our diligence on data security. Zia Maumanee from Headwaters Foundation gave a compelling presentation on the rising trend of Trust-Based Philanthropy and how it's made their grantmaking process more efficient and impactful. Sam Caplan from the Walton Family Foundation co-presented on how they scaled their grantmaking system for the future. Throughout the day, all attendees had a chance to connect and good conversations went on into the evening at our client appreciation dinner at the House of Blues San Diego.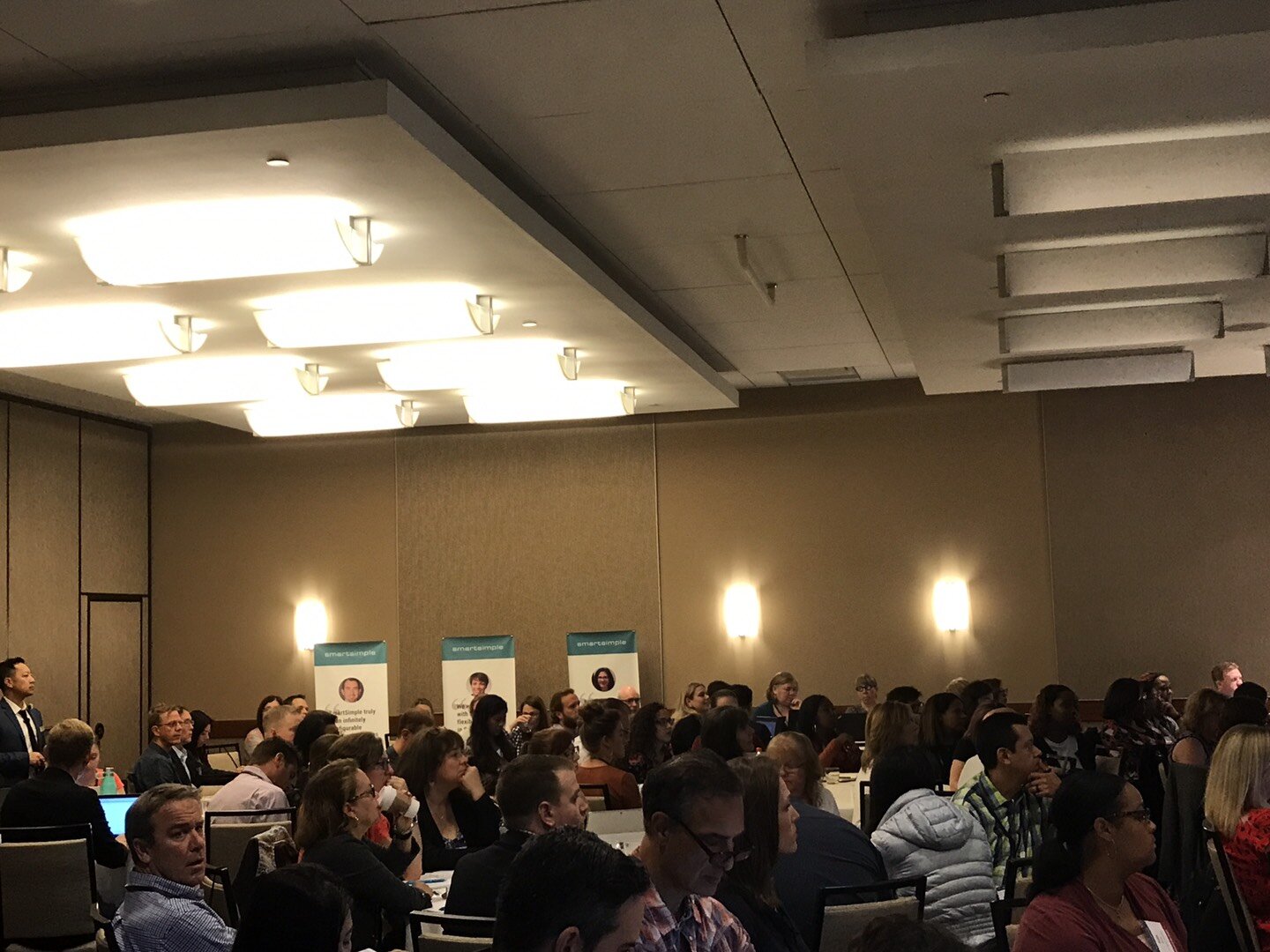 The theme of the conference this year was Evolution. This isn't exactly a new concept for us. In fact, we talk about evolution regularly and it's inherently ingrained in every bit of our technology. Our platform was built with evolution and adaptation in mind and we're constantly changing to ensure we're best equipped to continue empowering you to maximize the reach of your impact.
"I know every year our clients look forward to this event. It's like a reunion between friends." — Alex Wong, SmartSimple Director of Marketing
In SmartSimple's Co-Founder Michael Reid's opening remarks during his welcome speech, he quoted Rudyard Kipling to say it best: "We are at the opening verse of the opening page of the chapter of endless possibilities." We've always prided ourselves in the flexibility and adaptability our technology offers, but business and life can get in the way of taking full advantage that power can bring.
Day two of Elevate San Diego continued with more presentations. SmartSimple leadership staff-led discussions included how organizations can effectively measure the impact of their work, how clients can evolve along with their SmartSimple system, and lastly what the bright future looks like for our global community. Kim Thao from Bader Philanthropies and Annie Brinkman from the Spencer Foundation shared insight into how they streamlined their event management process. Christine Dredger from JDRF also presented on effectively managing review panels.
"Getting face to face is important. Getting new and fresh ideas and getting a chance to work together makes this a great experience." — Eric Lauer, SmartSimple Co-Founder & Director, Customer Experience
At the heart of Elevate and our platform, it's not just about our technology, it's about the people who use the technology. Our platform is only as useful as how it's relevant to the needs of our community, and we can only know what's relevant to our clients than by asking questions and listening.
Watch a video recap of what happened at Elevate San Diego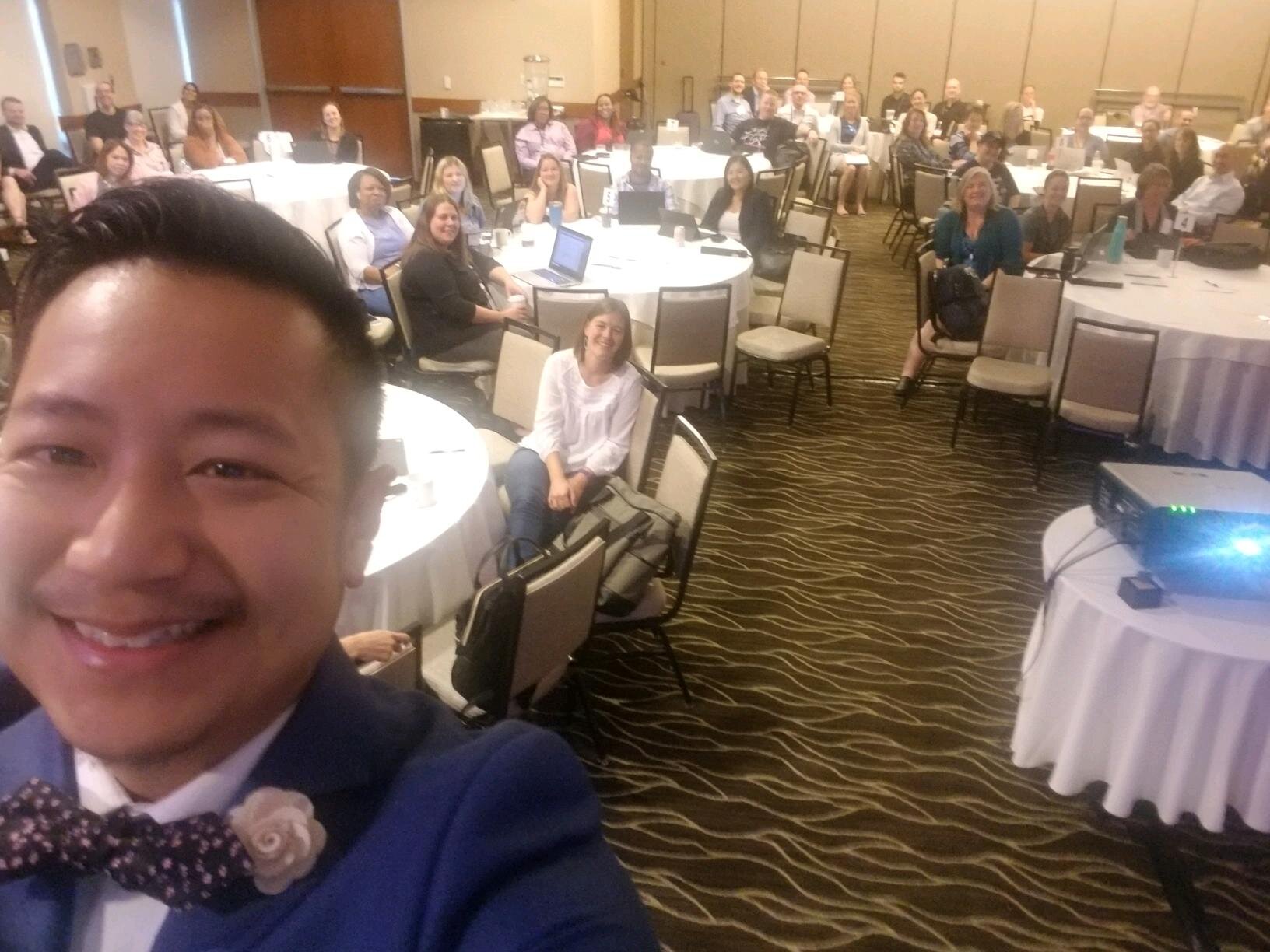 We want to thank our sponsors Amazon Web Services, Re-Solved, and Innovation Network. We want to thank all of the attendees who participated at Elevate San Diego, shared their stories, and made their voices heard. It's these conversations that make our community so vibrant and rich.
We're excited to see you at next year's Elevate!
Stay tuned for the location.