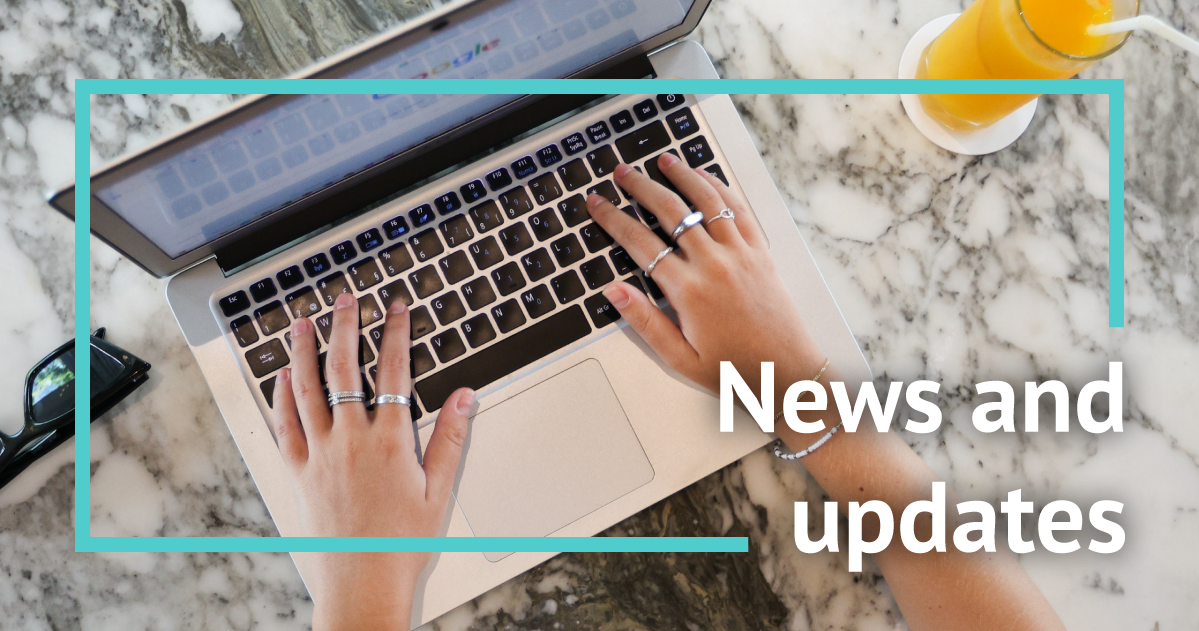 Spring into May with SmartSimple!
April showers definitely brought May flowers at SmartSimple. Discover our partial recap of Unite 2023, experience our return at PEAK2023 and explore our client showcase featuring ESF-Science Connect, all in this month's edition of our newsletter.
Let's dive in!
Unite 2023 conference teaser - A glimpse into the highlights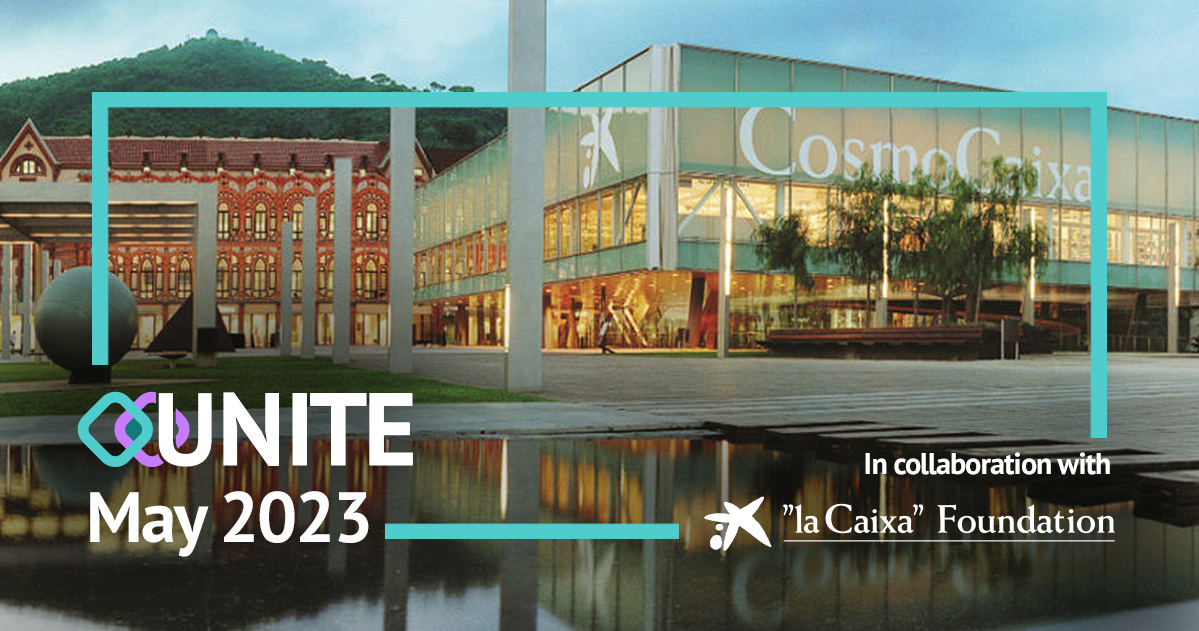 We're excited to share a sneak peek of what went down at our Unite Community Conference in Barcelona, Spain. At Unite 2023, we explored fascinating topics like AI integration, designing user-friendly forms, effective impact communication, and ensuring platform viability. The event buzzed with networking opportunities, giving attendees a chance to connect, exchange valuable insights and share their success stories.

Keep an eye out for our June newsletter, where we'll dive deep into all the highlights of Unite 2023. Get ready for an informative and engaging read!
PEAK 2023: A memorable gathering and showcasing of innovation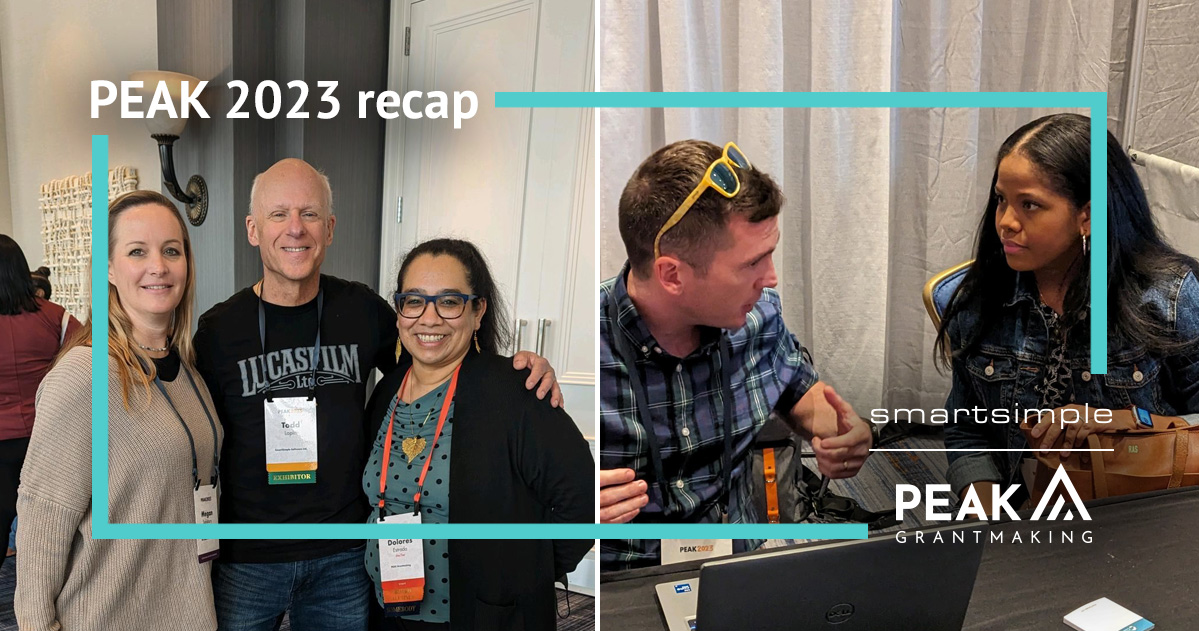 In early May, our team exhibited at PEAK Grantmaking's conference, which is one of the largest grants management conferences in North America. As a trailblazer in the realm of cloud-based software solutions, we were excited to debut our newest development, SmartSimple Cloud + AI. The conference unfolded as an ideal stage, allowing us to not only exhibit how SmartSimple Cloud +AI can transform the grant management process, but also to engage meaningfully with industry peers and thought leaders.
The wealth of interactions we had and the insights we shared with like-minded professionals were truly invaluable. This event facilitated the forging of new partnerships and offered us a fresh perspective on the industry trends, further kindling our commitment to innovation. We are filled with gratitude for the organizers of PEAK for curating such a phenomenal event. Their dedication and effort in creating this platform were evident, and we feel honored to have been a part of this extraordinary gathering.
Want to stay updated on the events we're attending? Bookmark our Upcoming Events page.

Empowering scientific progress: A spotlight on ESF-Science Connect's tailored approach to research grant evaluations
Introducing our Client Showcase series. We love the opportunity to shine a spotlight on our esteemed clients, highlighting the incredible work they do and how SmartSimple Cloud aids their operations. In each feature, we dive into their unique stories and share their experiences, as they navigate their respective sectors using our innovative solutions.
Kicking off our Client Showcase series, we bring you a conversation with an organization that has been making a significant impact in the European scientific landscape for nearly five decades. Our Events & Client Success Manager, Cliodhna Broder, had the opportunity to connect with Julia Boman, Science Officer – Grant Evaluation Partnerships, from the European Science Foundation-Science Connect (ESF-SC).
Pause a moment and read further, as Julia unveils ESF-SC's story. She elaborates on how SmartSimple Cloud for Research Grants Management bolsters their operations, how they've navigated the shifting currents of the research assessment landscape with agility, and what they aspire to achieve in the future.
Diving into the conversation: Julia Boman of ESF-SC reveals their success story
The European Science Foundation-Science Connect (ESF-SC) is a non-profit organisation established in Strasbourg (France) in 1974 that supports research funders, institutions, European programmes, and science stakeholder groups in the efficient implementation, coordination and management of their funding schemes (grant evaluation), EU-funded projects, programmes and scientific networks.
ESF-SC has specialised in providing tailored grant evaluation support to public and private funding organisations, including the provision of independent expert reviews (peer review) of research project proposals and the set-up of international review panels, thanks to its College of Expert Reviewers that gathers over 10,000 international experts across all scientific disciplines.
Today, ESF-SC supports 35+ European universities and funding organisations and in the last three years has provided over 25,000 expert reviews of research funding applications, including (post-)doctoral fellowships, fundamental and applied research proposals, interdisciplinary and collaborative research proposals.
The SmartSimple platform provides ESF-SC Expert Reviewers and scientific/administrative teams a very efficient and user-friendly environment to manage and monitor the evaluation of applications thanks to dedicated workflows enhancing our processes, and reports and dashboards allowing us to monitor numerous evaluation missions at the same time.
In the coming years, we will continue to adapt to the dynamic research assessment landscape and will support our partners by developing and setting up fairer and more balanced assessment approaches in line with the agreement on reforming research assessment. We will further explore innovative approaches to enhance our workflows thanks to the new developments and opportunities offered by SmartSimple. This will further reinforce our capacity to serve a wider group of partners in Europe and beyond, while maintaining and strengthening our quality control. We are very satisfied with the SmartSimple platform that contributes to ESF-SC's endeavors to provide high-quality grant evaluation support to our partner organisations.
We love working with our clients. If you'd like to be featured in an upcoming client showcase, please reach out to Cliodhna, Events & Client Success Manager at SmartSimple.
Thanks for joining us for another edition of our newsletter! We love sharing all of our exciting updates and opportunities with you. Be sure to check out our blog for more in-depth information, and don't forget to follow us on LinkedIn, Twitter and Youtube for the latest news and insights.
The SmartSimple Team
Stay connected with SmartSimple's Events page
Stay up to date with the latest events. Our Events page will keep you up to date with everything you need to know.
At a glance
July 2023 Upgrade:

Starting Thursday, July 13th
ELEVATE 2023:

October 9th to 11th