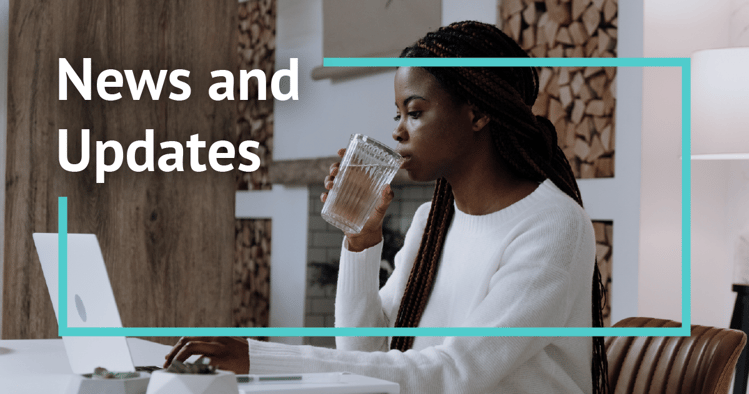 It seems not long ago when we were all still basking in patio weather, enjoying the warmth over a few drinks. So it's bittersweet for many of us to pull out our favorite cardigans and coziest crewnecks as colder months approach.
But as legendary Irish poet and playwright Oscar Wilde once lamented, "conversation about the weather is the last refuge of the unimaginative". To that, we couldn't agree more. Thankfully, we have a lot more to talk about than the weather in this month's newsletter.
October was noteworthy for many reasons. Earlier in the month, we hosted the SmartSimple Unite EMEA Conference, our first in-person event in nearly three years! We also recognized Cyber Security Awareness Month, a time devoted to highlighting the importance of robust cybersecurity best practices.
As we look towards a busy November, there are several conferences we'll be attending. Read on for the latest on all of these activities!
Introducing the SmartSimple Cloud Certification Program: Meeting Growing Demands for SmartSimple Cloud Talent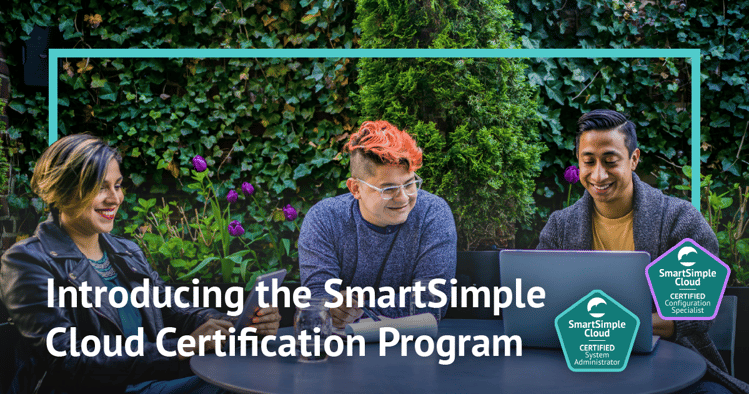 As the SmartSimple community has grown, the demand for highly skilled partners and individuals with deep SmartSimple Cloud expertise has increased substantially. SmartSimple Cloud talent has become an essential resource that many organizations are seeking.
In response to this growing market trend, we're excited to officially announce the SmartSimple Cloud Certification Program.
As of November 1st, we are offering two professional SmartSimple Cloud designations, SmartSimple Cloud Certified System Administrator (SCCSA) and SmartSimple Cloud Configuration Specialist (SCCCS).
These two exciting new designations can be a launching point for individuals looking to add credentials to help take their careers to the next level.
For partners, certification can be a differentiator that can fuel business growth. Partners with certified individuals on their teams provide credibility that they can deliver quality, well-built solutions on SmartSimple Cloud.
The best part? There are no prerequisites or restrictions to pursuing certification.
Please read the full details about the SmartSimple Cloud Certification Program in our latest article.
EMEA Unite Conference: Reunited and feels so good!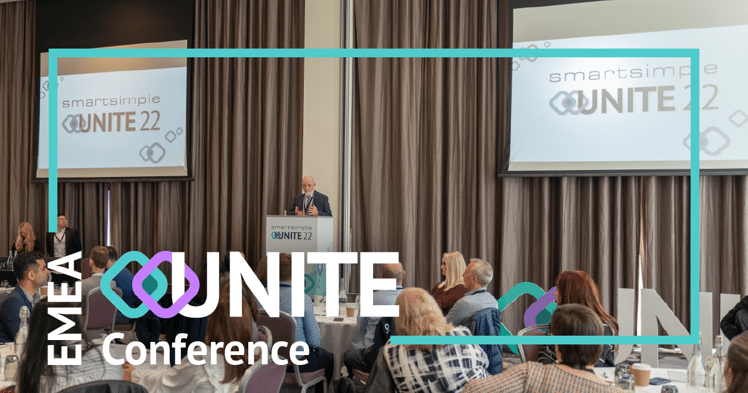 We were delighted to host our first live, in-person client event in nearly three years! Joined by over 60 SmartSimple clients from Europe, we hosted the two-day event inside Dublin, Ireland's, The Gibson hotel.
Team members, along with partner reSolved and client presenters, led a rich, hands-on event that featured several workshops, client-led presentations, and informative talks across a variety of topics.
It was a lively, engaging event highlighted by several awards we presented, including Early Adopter Awards to the Environmental Protection Agency (EPA), the Marine Institute Ireland and Science Foundation Ireland (SFI).
Our own Eric Lauer was awarded with the first-ever SmartSimple Lifetime Achievement Award.
It was a fitting way to celebrate our twentieth anniversary!
SmartSimple at TAG 2022 Conference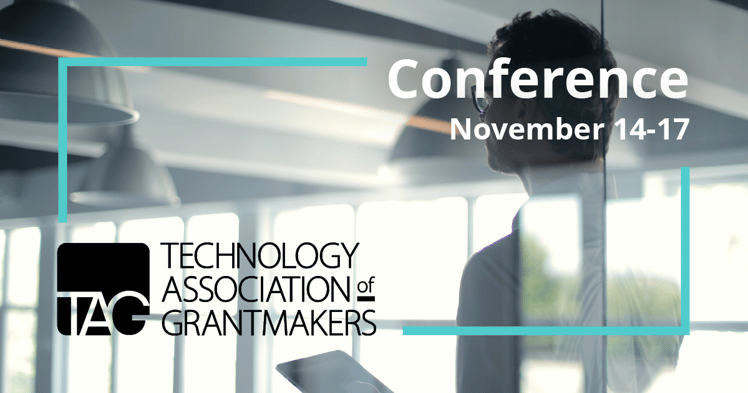 We are now less than a weeks away from TAG2022! After three years of virtual conferences, we're thrilled to be back again, participating in person as gold-level sponsors.
TAG has always been one of our favorite conferences to attend because it gave us a unique opportunity to connect with tech leaders and practitioners in philanthropy. This year, we will showcase the latest innovations from SmartSimple Cloud for Grants Management.
Curious to see what's new? Read our TAG article or drop by our exhibit booth, where our staff will be on hand to run demos and answer any questions you might have.
SmartSimple to exhibit at the Community of Michigan Foundations (CMF) annual conference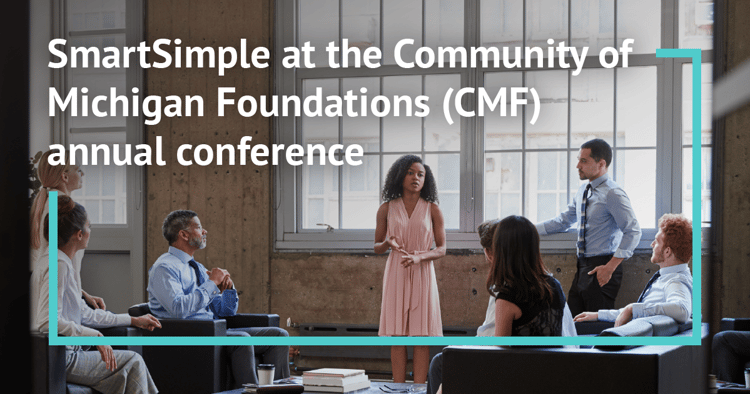 Mark your calendars for those in the Michigan area! We're happy to announce that we'll be exhibiting at the Council of Michigan Foundation's (CMF) annual conference on November 14-16th. We're particularly excited to be a part of this year's event as the CMF community celebrates its 50th anniversary.
This year, the conference will focus on progressing meaningful conversations around diversity and creating equitable communities. It promises a dynamic experience with rich content, ample networking opportunities, and meaningful learning.
If you plan to attend the conference, drop by our exhibit booth and say hello! We'll showcase SmartSimple Cloud for Grants Management's advanced capabilities streamlining all aspects of the grant lifecycle in one unified solution.
Our team will be on hand for on-request demos and to answer any questions you may have. Want to learn more? Read our CMF article.
SmartSimple at the 2022 Association of Charitable Foundations (ACF) conference - November 15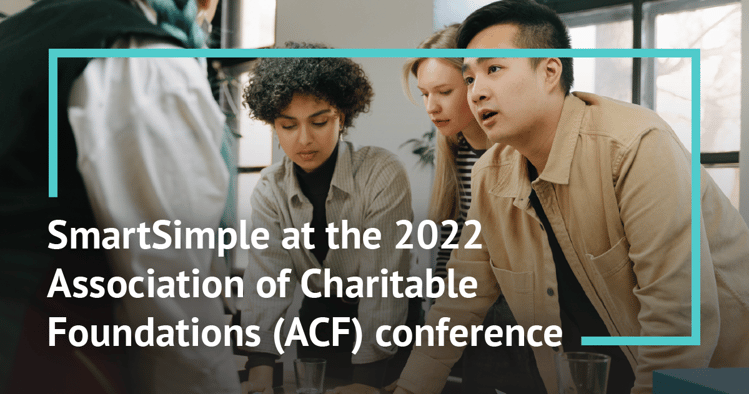 November will be a busy month for SmartSimple, as we head to London, England, to participate in the annual ACF Conference.
The one-day event is one of the UK's largest Trust and Foundation events of the year, attracting foundations from all over the UK and the EU. The theme for this year's conference is Courage: Leadership in the Next Decade.
The day will be filled with thought-provoking discussions about what foundations can do to lead with courage in the wake of global challenges from the pandemic, climate change and inequality.
If you plan to attend the event, drop by our booth!
You can read our blog post to learn more about the event.
Cybersecurity Awareness Month: Bringing focus to the importance of strong cybersecurity in these uncertain times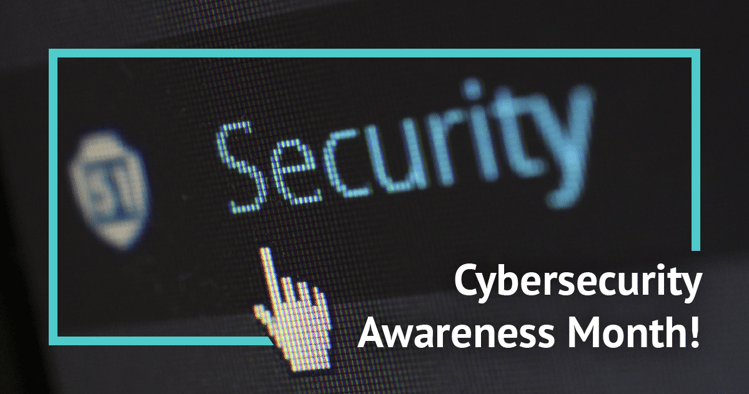 Since 2003, October has been recognized by the US Department of Homeland Security as Cybersecurity Awareness Month.
With over 2,200 cyberattacks on the Internet daily, there are threats at every turn. Our clients' trust and peace of mind are paramount to us. That's why we're committed to ensuring that we provide a safe and secure environment at all times.
From our certifications like ISO27001 and SOC II compliance to valuable resources like our Trust Center and CyberGRX Vendor Risk Management partnership, we have built a cybersecurity framework that applies best practices and follows the most stringent standards in cloud security.
Learn more about what we are doing to protect you in our latest article on Cybersecurity Awareness Month.
SmartSimple at 20: Spotlighting The Marine Institute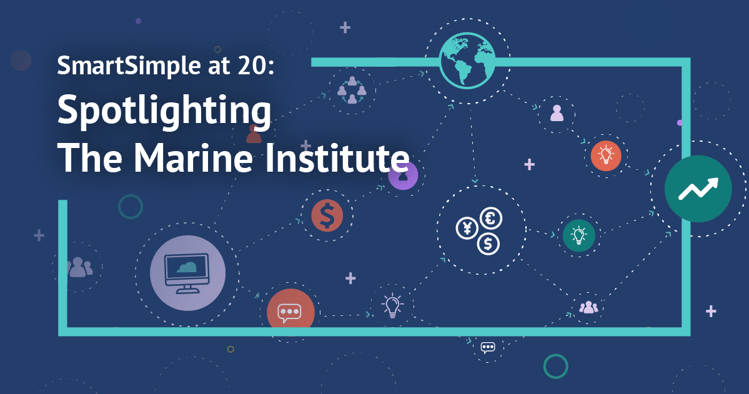 This spotlight is the next installment in a series of client spotlights we're featuring as we look back on some of the client relationships we're proud to have developed over the last twenty years.
This month we spotlight The Marine Institute. Throughout our fifteen-year relationship, we've seen the Marine Institute blossom and grow into one of Ireland's most innovative government agencies. We're incredibly humbled to have been able to support them all these years as they've navigated their digital transformation.
Read The Marine Institute's Client Spotlight
November 2022 Upgrade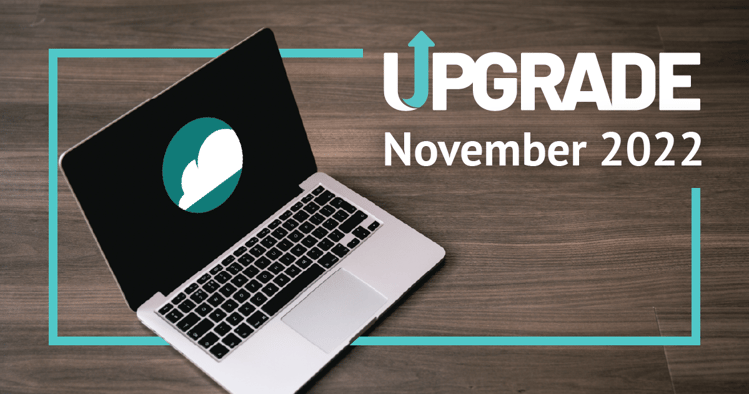 The next SmartSimple Cloud upgrade will go live November 10th. We hosted an interactive Q+A style webinar to ensure clients were well prepared to take advantage of the new enhancements included in this month's upgrade.
Design Team Lead Mark Bridger and UX Writer & Designer Ann Vincent took attendees through an overview of the enhancements. At the end of the session, attendees had the opportunity to have questions answered through a live Q+A.
We'll have a recording of this up on our YouTube in the coming days. Keep an eye out.
*Now Available* October Ask the Experts Webinar Recording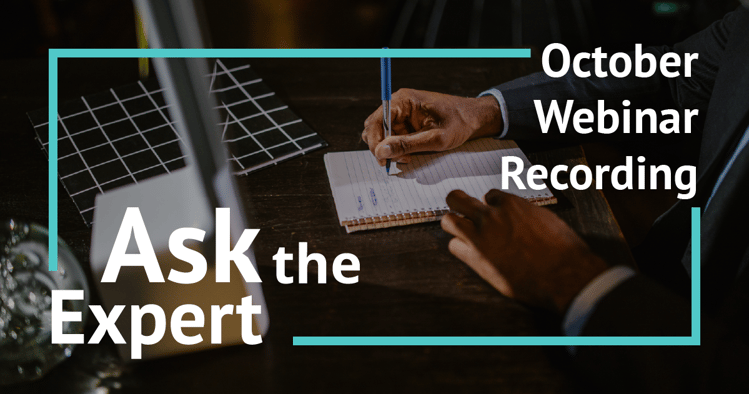 This month's webinar focused on System Security Summary and System Performance Summary.
In the session, our Platform Solutions Team covered two tools you can leverage to keep an eye on the health of your system; System Performance Summaries and Security Performance Summaries. Together, they can help you flag areas of your configuration that may need attention and identify opportunities for additional optimization.
This webinar is a practical session for SmartSimple users of all skill levels.
Watch the full webinar recording
With our November upgrade and several conferences, we'll be attending, November promises to be a busy month. Be sure to visit our blog regularly to stay on top of the latest news, and subscribe to our social media channels: Twitter and LinkedIn.
We have another exciting month ahead. Have a great day!
The SmartSimple Team