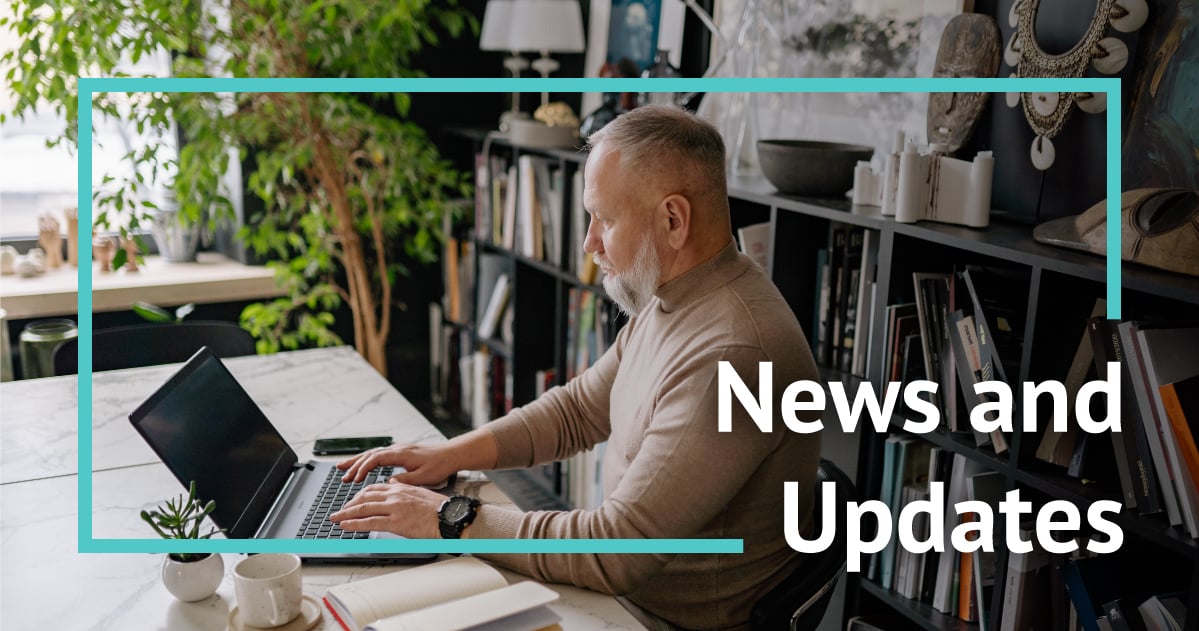 It is the twelfth and final month of the year and hosts the shortest day and longest night of the year. However, December was not always the 12th month. Before 153 BC, the Roman Calendar only had ten months. Hence "December" comes from the Latin word decem, meaning "ten".
After a hectic year, we pause and reflect. 2022 marked our 20th birthday, the return of in-person trade shows, our first hosted community conference since the start of the pandemic, and many other events. 2022 was a significant year.
As we send out our last newsletter of the year, we want to express how grateful we are to have had the opportunity to help you through the many important milestones you've accomplished this year.
Read on to learn more about our November and December updates.
Holiday Recharge Week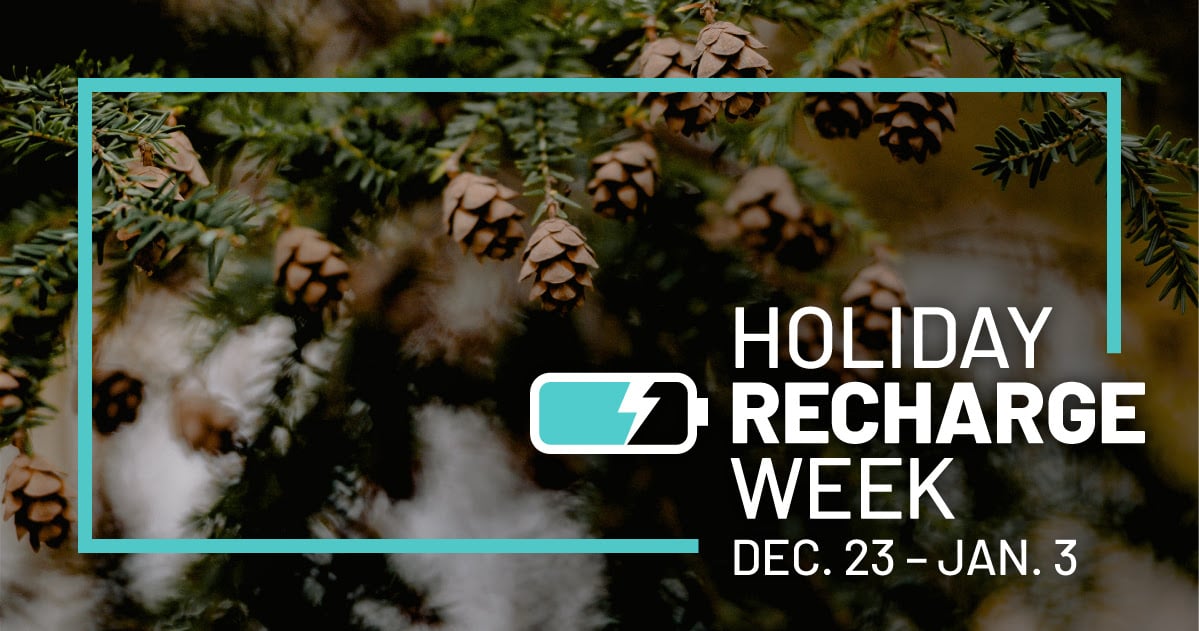 It's that time of the year again, we are happy to announce that SmartSimple Holiday Recharge Week for our employees is back. From December 23 - January 3, SmartSimple will be closing most day-to-day operations. It's an opportunity for our team to spend time with family and catch up on some much-needed rest.
Learn more about Support coverage and contacts
SmartSimple Software UK strengthens competitive position after being named Crown Commercial Service (CCS) supplier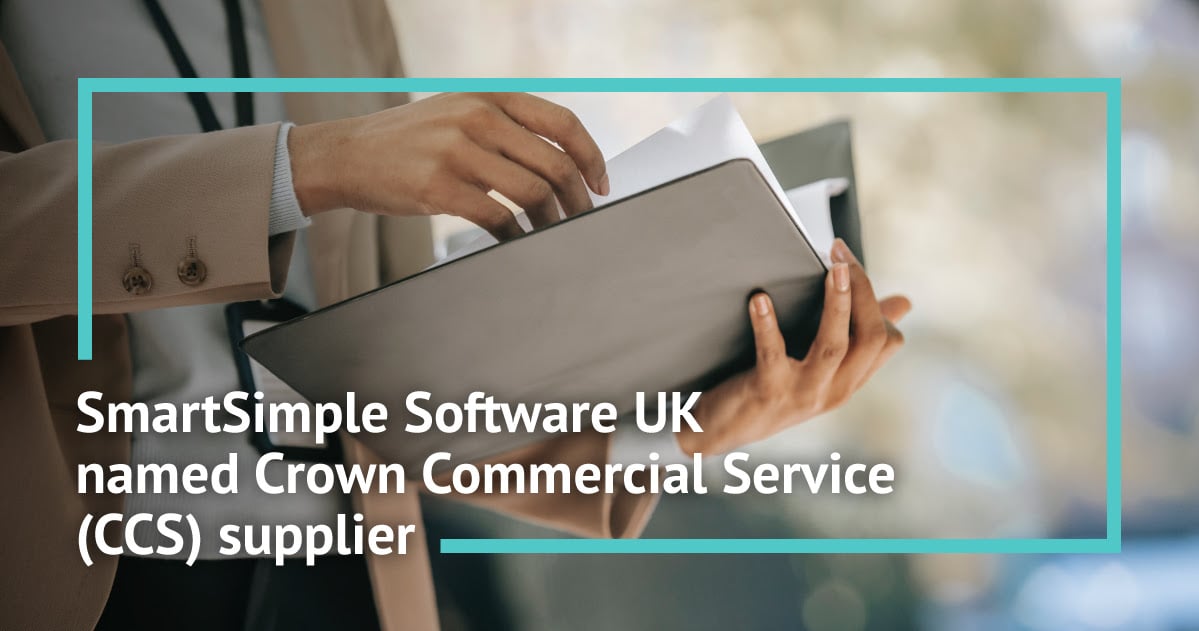 In early November, SmartSimple Software UK Ltd was named as a supplier on CCS's G-Cloud 13 framework. The procurement framework is used by the UK government to purchase cloud-based solutions from named vendors listed in G-Cloud's Digital Marketplace. SmartSimple appears under Lot 2: Cloud Software (SaaS) for the supply of SmartSimple Cloud for Grants Management and SmartSimple Cloud for Research Grants Management solutions.
ELEVATE 2023 Community Conference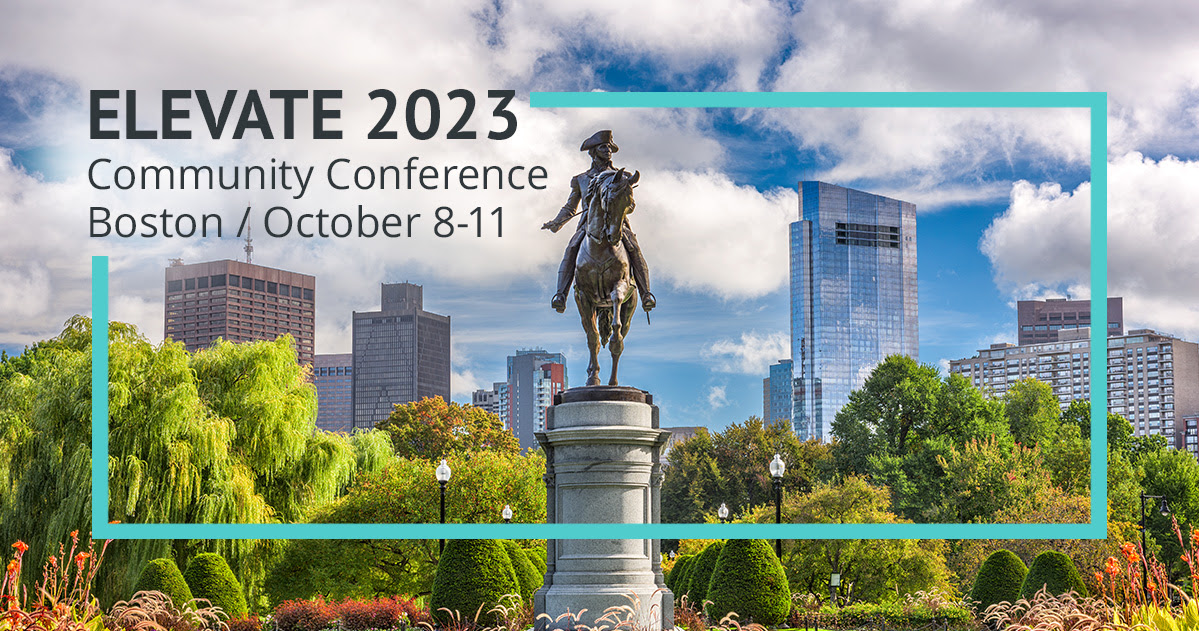 It's official, we're heading stateside for our upcoming ELEVATE 2023 community conference next year. From October 8-11, SmartSimple users from all over the world will converge in Boston, Massachusetts to learn and collaborate in engaging conversation with SmartSimple leaders and fellow users alike. Stay tuned for more updates to follow in the New Year.
November conferences follow up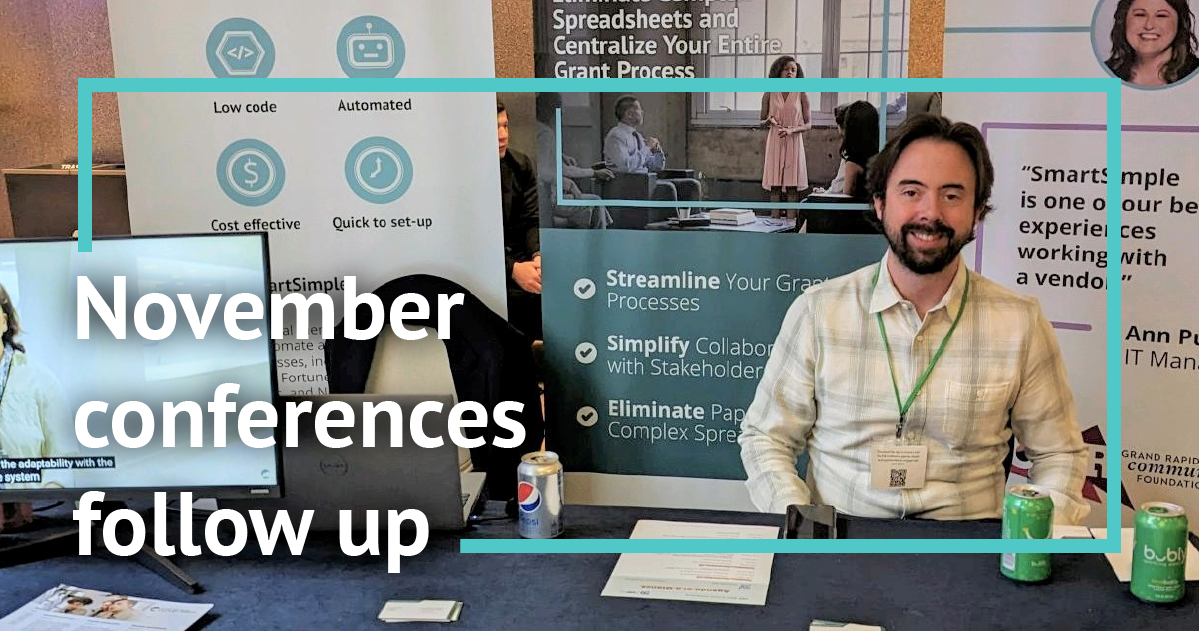 November was our busiest month for conferences. We had the pleasure of exhibiting and meeting clients at TAG2022 in San Antonio, Texas, marking the first time in nearly three years! We traveled to Michigan to exhibit at the Council of Michigan Foundation (CMF) for their milestone 50th annual conference. In EMEA, we attended the 2022 Association of Charitable Foundations (ACF) conference for the very first time. ACF conference is considered one of the UK's biggest trust and foundation events of the year, attracting attendees from the UK and all over Europe, and we were honored to be involved.
Be sure to visit our blog regularly to stay on top of the latest news, and subscribe to our social media channels: Twitter and LinkedIn.
With January on its way, we wish you a safe and festive holiday season and a productive 2023.
The SmartSimple Team