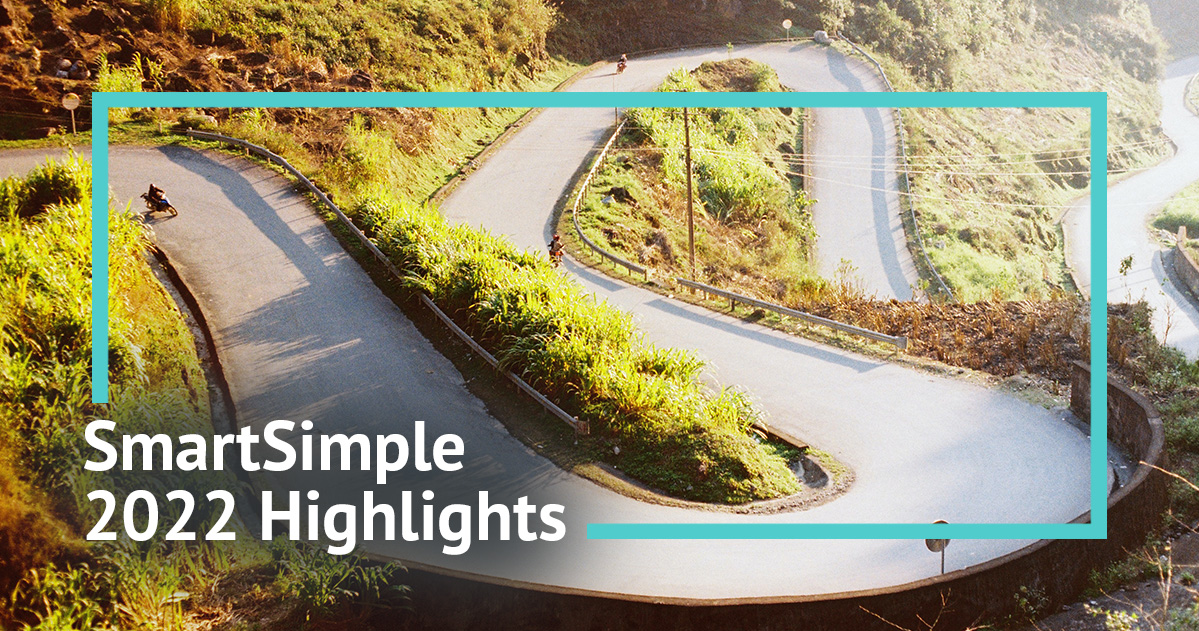 Building on the foundation of 2021 allowed us to continue working on our past successes while continuing to expand our platform, solutions, services, and operations. We are happy to share that our growth and progress this year better positions us to continue supporting you, your unique needs, and your whole community next year and in the future.
From bolstering our security to launching new programs to relaunching our community conferences, we want to recount some of our most significant accomplishments in 2022 with you!
Read below to see how we got on over the last year.
We continue to strengthen our security posture with the launch of our Trust Portal

Building on our ISO 27001 certification in 2021, we are thrilled to have introduced many additional security-focused initiatives, including the launch of our Trust Portal. Designed to help our communities understand our information security, data privacy, and corporate compliance programs, the self-service portal provides access to governance, risk, and compliance documentation, certifications, reports, security policies, questionnaires, and more.

Before trust comes transparency. We understand the importance of transparency and its role in fostering trust-centered relationships. That's why we launched the SmartSimple Trust Portal. Providing self-serve access to certifications, policies, and procedures, empowers clients and their compliance teams with the information they require to make the best decisions that protect themselves and their communities.

Please take a moment to access the Trust Portal. It is located within our Trust Center hub.
We partnered with CyberGRX to simplify client security & due diligence processes

Most organizations understand the importance of validating their vendor's security postures. However, with dozens of different vendor security evaluation frameworks available, chances are small that an organization's security evaluation framework of choice matches the adopted security framework used by their vendor.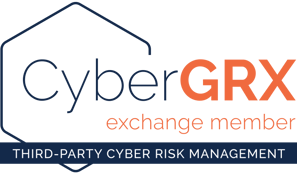 In 2022 SmartSimple partnered with CyberGRX and adopted their vendor risk management model. Through this model, we've acquired the ability to map our security evaluation frameworks into other popular frameworks. This means organizations can stay within their framework of choice and ensure they will receive security and due diligence materials that meet their expectations. It also means that these reports can be provided in a more expeditious manner as any mappings are not performed manually by staff.
The next time you have to update your compliance and due diligence requirements, this partnership will simplify the process and reduce timelines.
New Platform Certification Program ensures clients and partners have access to skilled platform talent

SmartSimple Cloud is a favored cloud-based automation platform for foundations, enterprises, and government agencies from across the globe. The platform's growing popularity has driven the demand for skilled talent well-versed in the technical aspects of SmartSimple Cloud. We launched the SmartSimple Cloud Certification Program to better support clients and partners.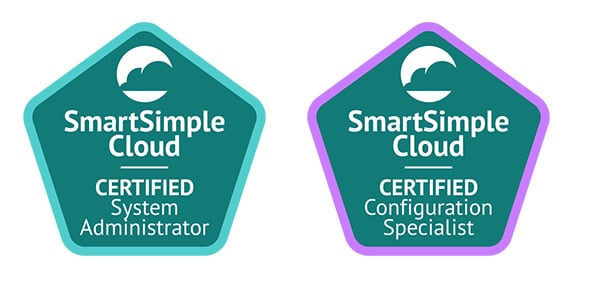 The certification program offers two professional SmartSimple Cloud designations, SmartSimple Cloud Certified System Administrator (SCCSA) and SmartSimple Cloud Certified Configuration Specialist (SCCCS). Organizations looking for individuals competent in SmartSimple Cloud administration or system configuration can now look for candidates who hold our professional designations.
We hosted our first in-person community conference since the start of the global pandemic

In 2022 we were overjoyed to host Unite, our first live and in-person client event in nearly three years! Attended by over 60 SmartSimple clients from Europe, we hosted the two-day event inside Dublin, Ireland's, The Gibson hotel.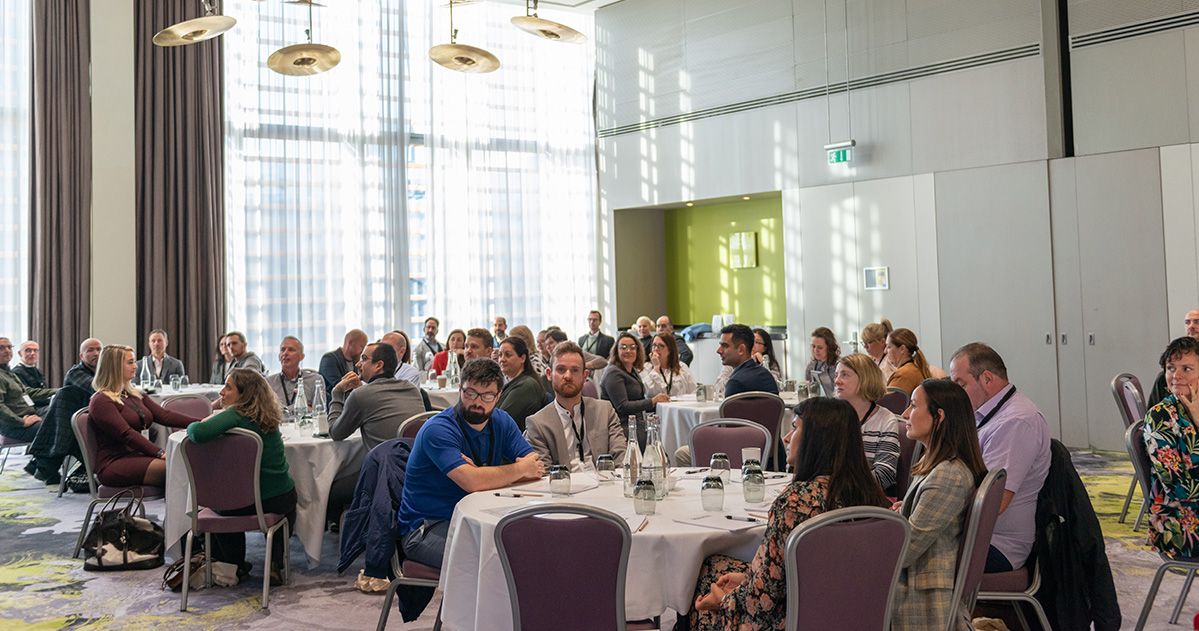 The conference provided hands-on learning and insight into SmartSimple Cloud's roadmap for the future and a rich, hands-on experience that featured several workshops, client-led presentations, and informative talks across various topics.
We are happy to announce that Unite EMEA 2023 is fast approaching. Next year, we will be heading to Barcelona, Spain, on 25-26 of May. Stay tuned for more updates.
A return to in-person tradeshows

We participated in many virtual tradeshows in 2020 and 2021. While these events were necessary given the shared global situation, in-person events were dearly missed. 2022 marked the return of in-person events. We attended a total of seven conferences this year - six were in-person! From Transfiere in Malaga, Spain, to TAG in San Antonio, Texas, we came together with clients and forged new connections and partnerships.
We look forward to participating in more events next year!
We were named a Crown Commercial Service (CCS) supplier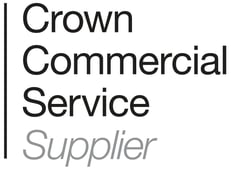 This year, SmartSimple Software UK Ltd was named as a supplier on CCS's G-Cloud 13 framework. The UK government purchases cloud-based solutions through this framework from named vendors listed on G-Cloud's Digital Marketplace. Our Grants Management and Research Grants Management solutions appear under Lot 2: Cloud Software (SaaS).

To support our clients, our global team is located across North America and Europe, with regional hubs in Toronto, Grand Rapids, Dublin, and Barcelona. With employees worldwide, we are committed to collaborating with clients in their local time zones and language of preference.
We turned 20!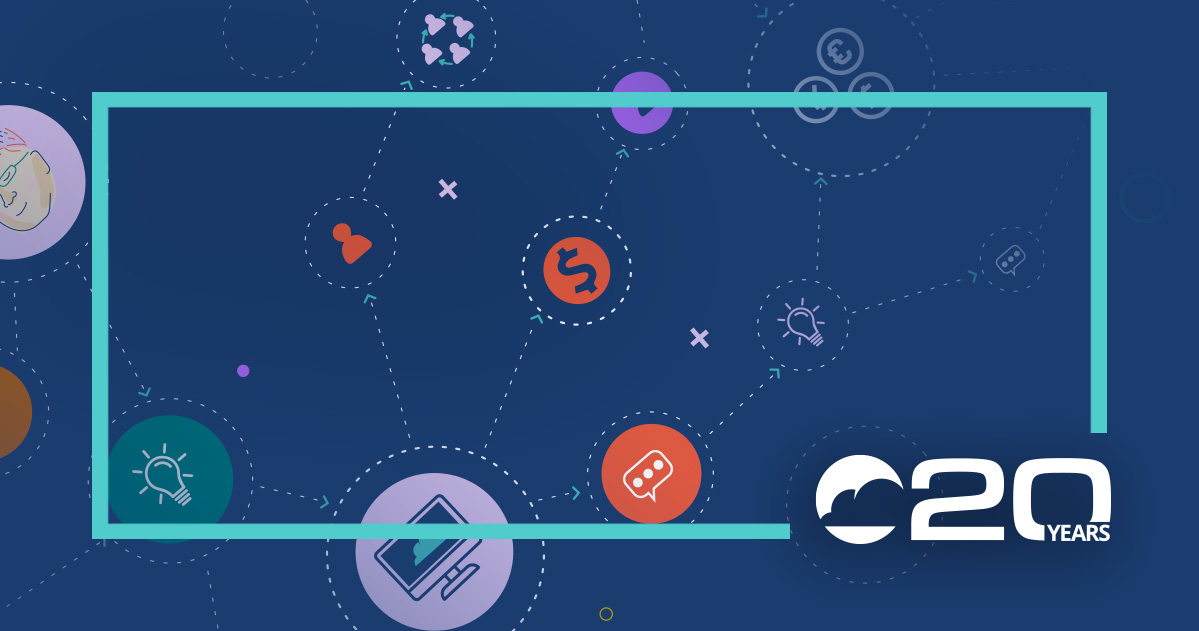 What were you doing back in 2002? If you asked that question to our founding team, they'd reply, "launching SmartSimple." In what was an extraordinary year, turning 20 was a notable highlight.
We've learned a lot over the years, and we continue to learn new things every day. We're humbled by the many important milestones we've helped clients achieve and the countless relationships we've built. As we look forward to the years ahead, we are excited for the opportunity to continue supporting our clients, building deeper relationships, and continued growth through learning.
More to come in 2023

2022 was an unpredictable year and 2023 is looking to follow suit. While we cannot predict how the new year will unfold, we can promise that we will continue to listen to your needs, and to support you, your unique needs, and your whole community next year and the years to follow.
With January on its way, we wish you a safe and festive holiday season and a productive 2023.
The SmartSimple Team