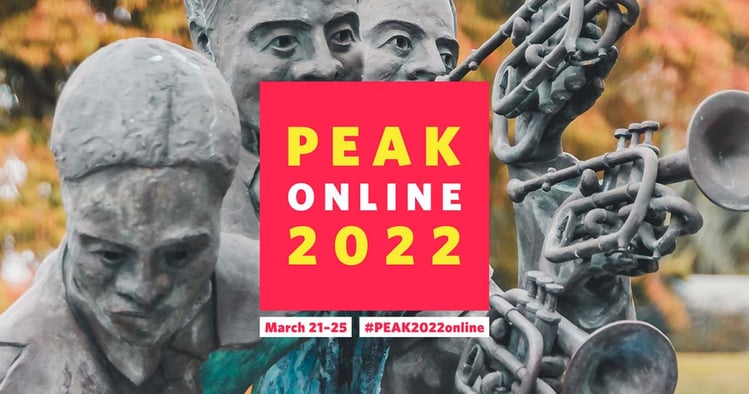 As conference season heads into full swing, the PEAK Grantmaking Conference takes center stage as one of the keystone events in the grantmaking space.
With over 1,300 attendees for last year's virtual conference, Peak's conference is one of the largest in the industry, bringing together private and independent foundations, corporate foundations, government entities and public charities. As long standing supporters of PEAK, we're happy to announce that we'll once again have a strong presence at PEAK 2022 (March 21-25) as a Premier Sponsor for the event.
This year, PEAK's conference theme, "Live Your PEAK", encourages grantmakers to carry out their philanthropic missions taking to heart PEAK's key values: Principles, Equity, Advocacy, and Knowledge.
The PEAK conference is an important time for us. Before our own ELEVATE conference existed, PEAK was an important venue for us to reconnect with clients, and connect with the broader grantmaking community.
While this year's experience will once again be virtual, it remains a valuable opportunity for us to support the grantmaking community. PEAK also enables us to continue participating in the vital ongoing dialogue that pushes grantmaking to new levels of impact.
SmartSimple at PEAK
We will be participating as an Exhibitor during conference week. The exhibitor meet and greets takes place on Tuesday, March 24th and Thursday, March 26th. Be sure to check your conference itinerary for exhibition times. Drop in and say hello!
Registering for the Conference
If you haven't had a chance to yet, there's still time to register for PEAK 2022. Regular registration ended Wednesday, March 2nd, however, you can register as late as Wednesday, March 16th but rates will increase.
We look forward to seeing you there!