The 2017 Giving in Numbers report created by the Conference Board and the Committee Encouraging Corporate Philanthropy (CECP), found that 87% of companies measured the outcomes of their corporate giving initiatives in 2016. Measuring the impact of corporate philanthropy has become more critical, not only for measuring business objectives but to calculate the social impact of investments made.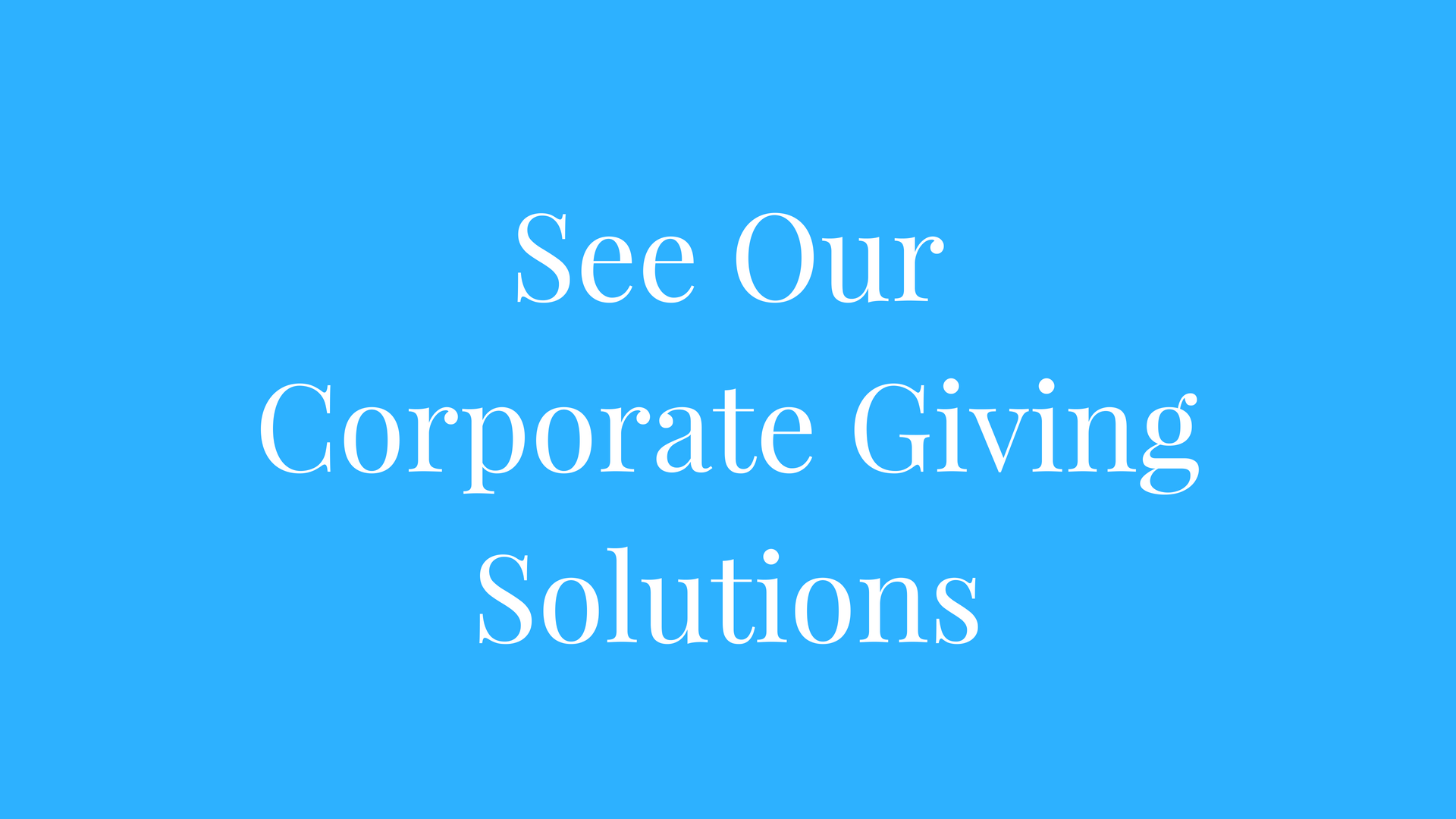 However, many organizations lack the expertise to conduct accurate impact measurement. In fact, almost half of companies, have worked with external partners to measure their societal outcomes and impacts. But Finding the best resource to do this work for you is time-consuming and expensive. Imagine how much easier it would be to keep every aspect of your grants management process — including impact measurement — in-house and entirely under your control?
That's why the SmartSimple platform is your complete corporate giving solution. As experts in process automation for research, arts, foundation, and corporate giving, we'll build your solution to include every aspect of your unique giving program, including employee giving, and impact measurement. Every initiative you initiate is fully tracked, measured, and evaluated from a single, central platform.
SmartSimple's impact measurement framework makes it easy to not only measure the impact of your current philanthropic activities, but it also uses your grantmaking data to help you make strategic decisions on future funding initiatives. The SmartSimple Impact Measurement Framework:
Gives you unique insight into the metrics relevant to your granting programs, providing a complete picture of your impact story.

Uses the SmartSimple Impact Quadrant to chart the details of your investments and see precisely where your investments are making an impact.

Drills deep into your data using interactive charts and mapping tools, showing exactly where you have the most significant effect and where to target future funding.
Your SmartSimple system doesn't simply collect and store your data:
It's loaded with a plethora of layout and graphing tools to display your information in a range of formats, including impact quadrant charts.

System algorithms give you further insight into your funding efforts so you can visually compare different values.

Robust tracking and reporting features give you a 360-degree overview of all your programs and investments

See the future without a crystal ball.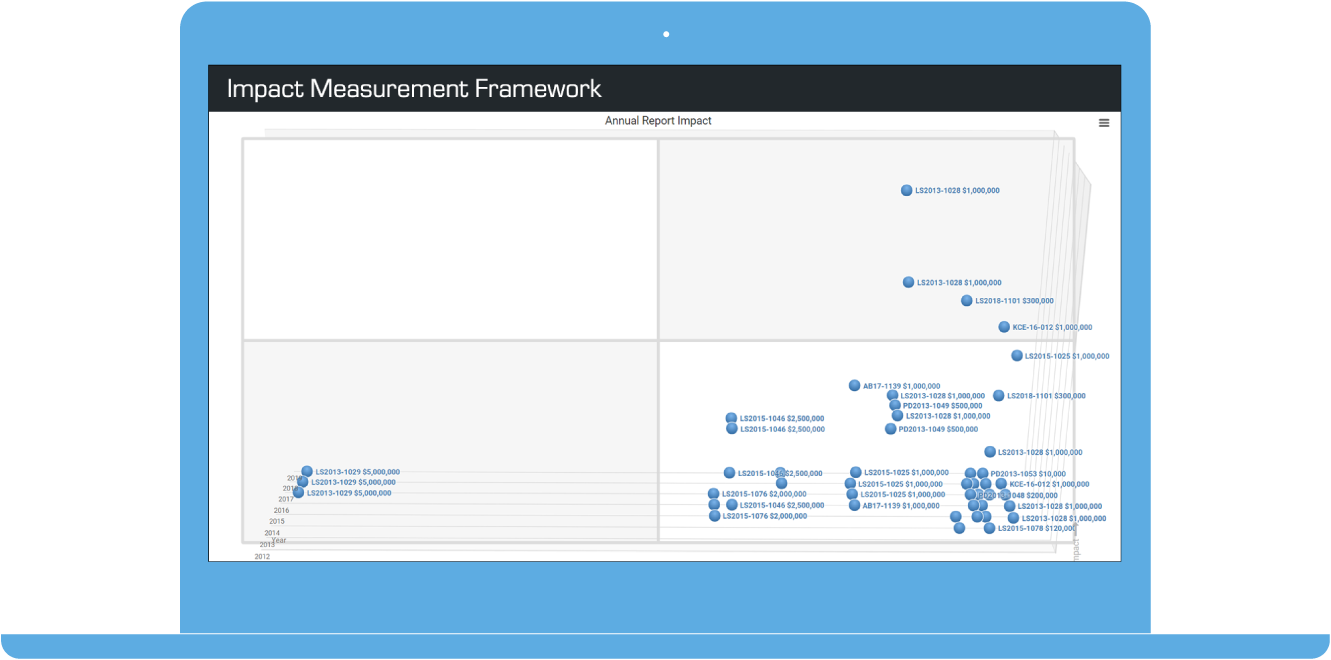 Our impact measurement framework sets your data up perfectly for SmartSimple's advanced analytical functionality. Take your funding decisions to the next level. By conducting a complete review of your past funding activities, you will be able to see how to ensure the best giving outcomes for the future.
Learn how your organization can make wholly educated and informed funding decisions with a thorough analysis of the impact you've made to date. Contact us to request a demo and learn how SmartSimple can help envision your future.