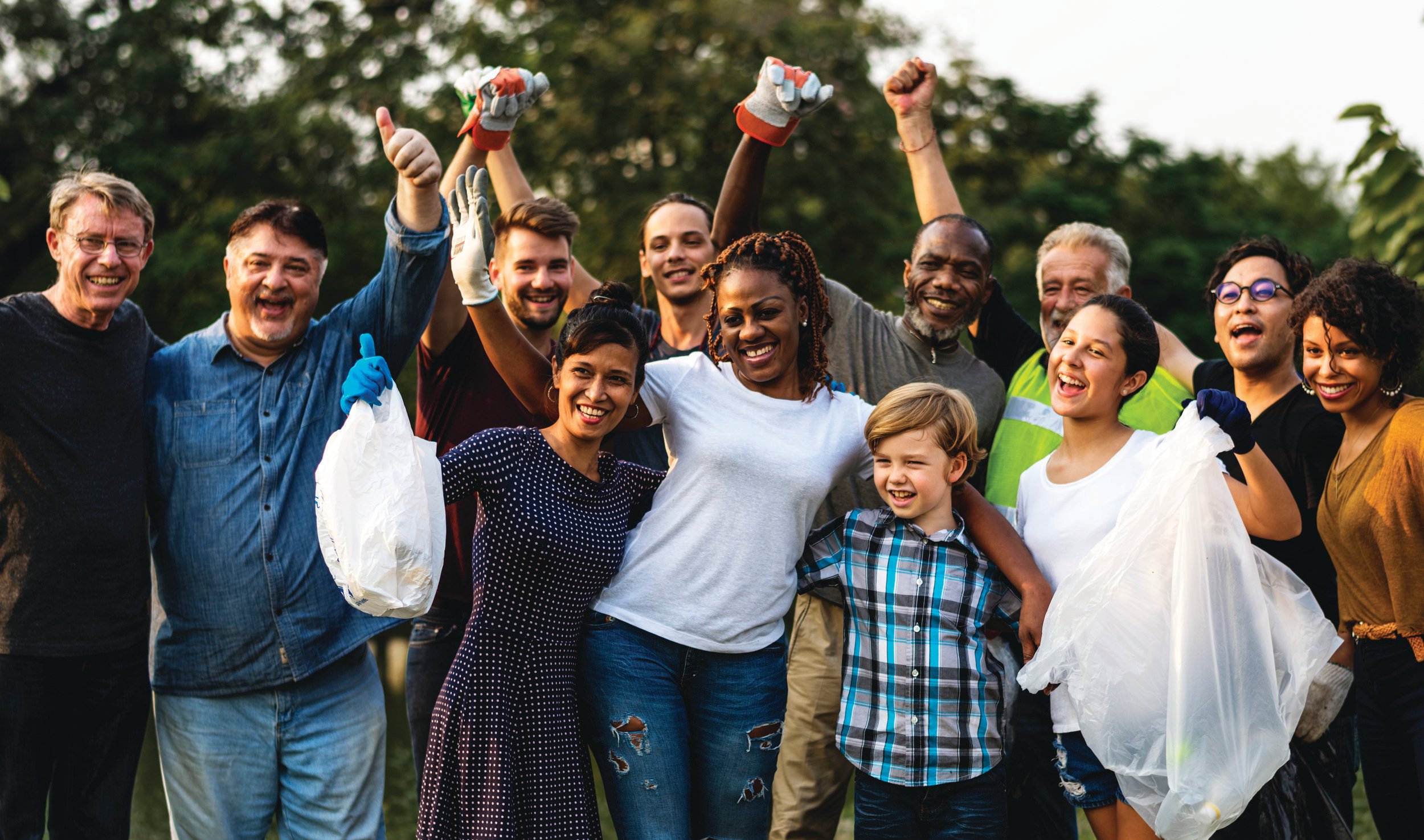 With corporate social responsibility (CSR) practices becoming a solidified standard, businesses are finding ways to make their programs stand out from the crowd and maximize their impact. Want to know the common thread? It starts with their employees.
Too much of a good thing?
In the CSR landscape, you can't walk a second without running into a corporation saddled up with a cause or purpose. With the socially-conscious Gen Z comprising 36% of the workforce by 2020, many companies are adapting to the call for cause-based strategies. However, with CSR becoming a necessary component in how companies operate, an ordinary approach doesn't necessarily guarantee employee participation and engagement. Oftentimes, this is because businesses are creating employee volunteer programs (EVPs) based on each other's strategies and adopt a cause-based program that doesn't speak to their unique needs as a business and staff.
It doesn't have to be this way.
Start from the source and follow it
One way of developing a unique company EVP stems from collaborating with your internal stakeholders and aligning your employee skills and strengths with causes that lean into their interests. Here's the bottom line: if you don't know much about the community issues you're working to solve, you're not going to be impactful, and the best way to create impact is by pairing your employees skills with a cause that's close to their heart.
Linkedin Influencer Colin Shaw writes on the subject, that "Being genuine and appropriate is the best way to brand using social responsibility as a platform. In other words, just slapping any old socially responsible program on your brand doesn't work as well as one that 'fits' your brand." In addition, how you engage your employees defines how you retain them. And when your employees are passionate about their volunteer efforts, that passion authentically impacts the communities you serve.
Why we created the guide
Professionals charged with creating CSR and EVPs come up with great ideas, but sometimes have a habit of working in silos. There are moments and opportunities for connection at conferences, yet they are few and far between. That's why we partnered with VolunteerMatch, the web's largest network of volunteer opportunities, and created a guide with real-world examples of successful EVPs to provide as a resource for inspiration in how you rethink your volunteer programs. We hope these shared stories offer a sense of connection and serve as conversation starters at the CSR and sustainability events you plan on attending this year. We hope these snapshots help you better understand what's working and how you can implement successful strategies in your organization's efforts.
What to expect from the guide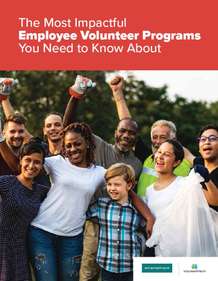 You'll read the success stories behind 15 EVPs, including ways companies have scaled their giving efforts globally, documented 475,000 volunteer hours and counting, and grown employee participation by 178% in one year. This guide was created to highlight and inspire — to help you think outside the box and expand your workplace's existing employee volunteer efforts. All by tapping into new ways to impact today's communities.
This guide was created to highlight and inspire — to look beyond the box and go beyond the boundaries of your workplace volunteering efforts and ways your brand can impact communities.