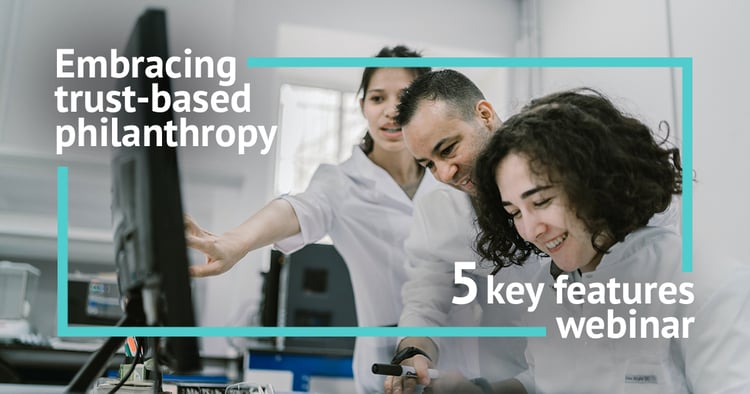 Implementing trust-based philanthropy (TBP) into grantmaking processes can be a challenge, but grantmakers are finding ways to make it a reality. In a recent webinar hosted by Greg Stanley, Director of Platform Solutions at SmartSimple Software, five key features were highlighted that grantmakers are incorporating into their operating practices to embody TBP. These examples serve as a starting point for grantmakers looking to advance their TBP goals.
One of the features discussed was the simplification of intake forms. By streamlining the application process, grantmakers can reduce the time it takes for organizations to apply and increase the chances of receiving funding. Simplified application and report forms were also addressed, allowing organizations to focus on their work and grantmakers to make informed decisions based on the information provided.
Third-party verification services were discussed as a way for grantmakers to validate information and reduce the risk of fraud. Multi-year operating grants were also highlighted as a way for grantmakers to build deeper relationships with organizations and have a greater impact on their work. Finally, the discussion touched on engaging with organizations outside of the standard grant through technical assistance, coaching, or capacity-building initiatives.
Like you, we believe that trust-based philanthropy is the future of philanthropy and through the implementation of these key features, grantmakers are building stronger relationships with organizations. To learn more about these key features, watch the webinar on our YouTube: