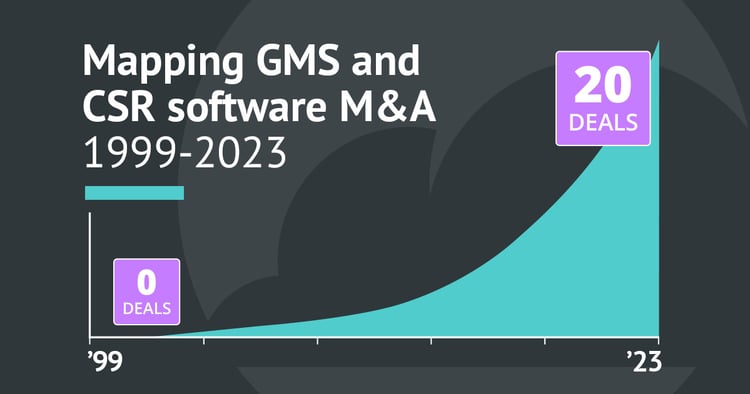 We recently conducted a study to understand the trends and patterns of acquisition within the Grants Management Software (GMS) and Corporate Social Responsibility (CSR) software markets, following the private equity deals surrounding Foundant, SurveyMonkey, and others. Our findings shed light on the future direction of the industry.
Acceleration of Acquisitions
Our research shows that 32 mergers and acquisitions (M&A) and related activities have taken place in the GMS and CSR software markets since 1999. Out of these 32 activities, 63% (20) occurred since 2019, highlighting an acceleration in the pace of M&A transactions and growing investor interest in the market.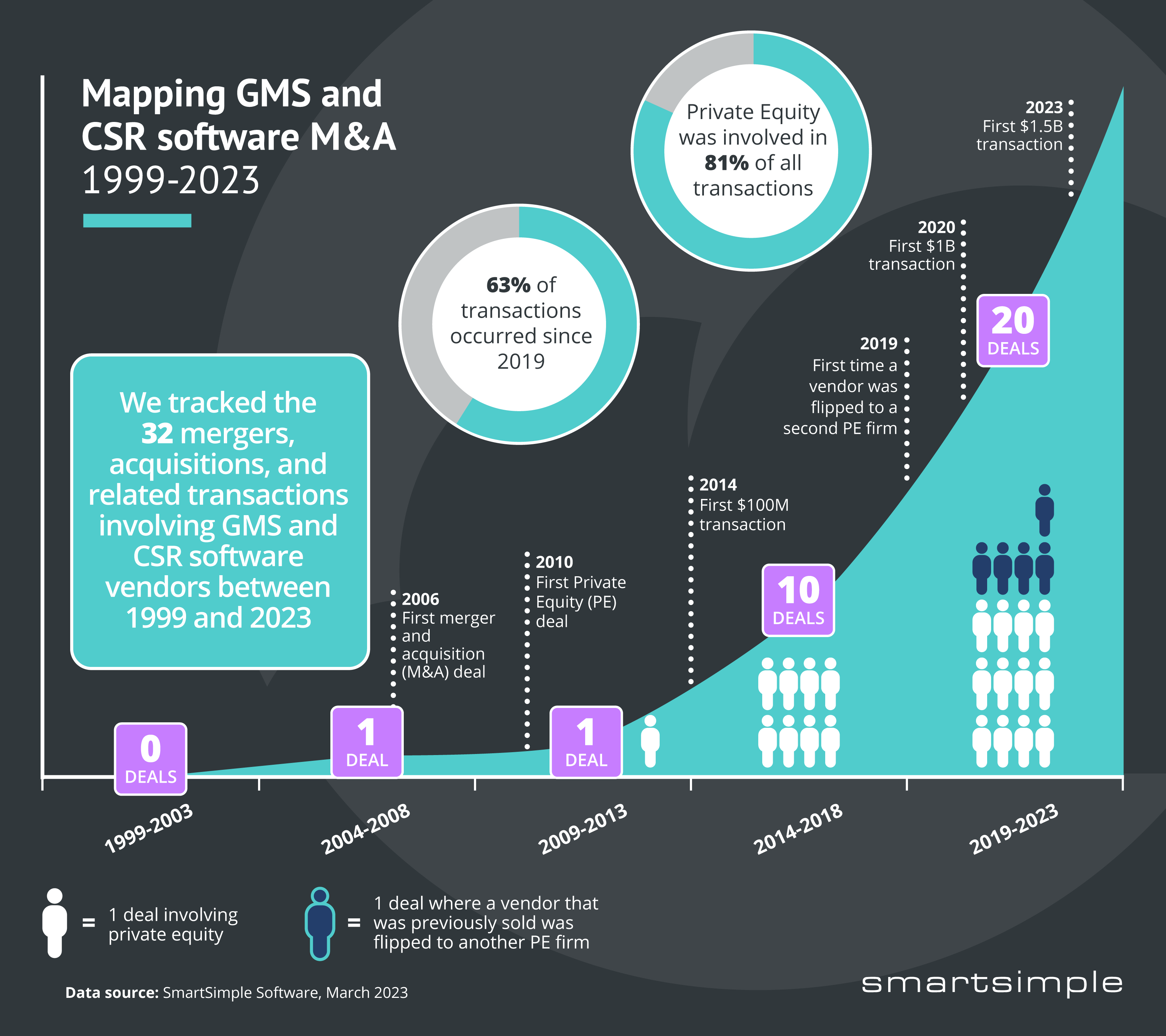 Private Equity Firms Driving Activity
One interesting observation is that some software vendors have been involved in multiple transactions, and private equity firms are the primary driver of investment activity in the market. Private equity firms accounted for 81% of all M&A transactions (26 out of 32). In many cases, companies are being sold from one private equity firm to another.
As individuals working in philanthropy and grantmaking organizations, it's crucial to understand the trends and potential consequences of these activities. With the increasing velocity of M&A transactions and private equity involvement, the industry is likely to see significant changes in the coming years. What does this mean when choosing software vendors that align with your mission, values, and long-term goals?
Exploring Potential Consequences
In this series of articles, we'll explore the potential consequences of these trends, including a look into what private equity firms are, and the factors driving their growing interest in the market. We'll also consider the impact and potential consequences of the recent acceleration in M&A activity within the industry and provide insights into how grantmaking organizations can choose technology partners that align with their mission, values, and long-term goals in light of these trends.
Stay tuned for our next article on the changing landscape of the GMS and CSR software market.