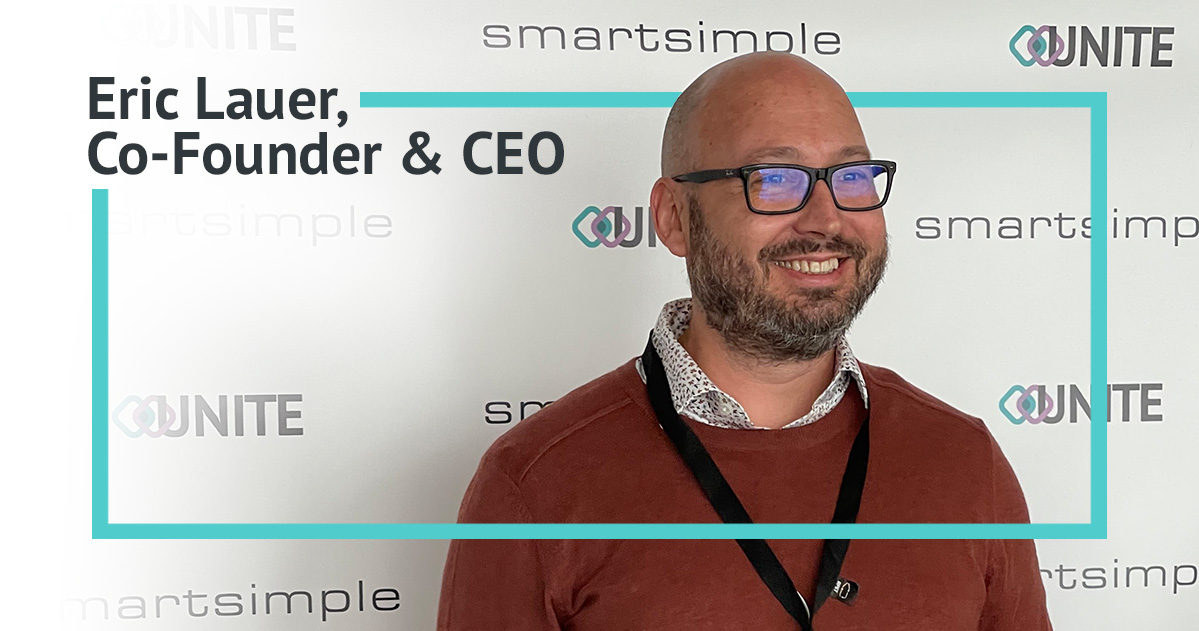 We are excited to announce that our Co-Founder, Eric Lauer, has been appointed CEO of SmartSimple Software. Eric's dedication to innovation and unwavering attention to the needs of our clients have been crucial to our growth and achievements, and we are excited about the prospect of his leadership propelling the organization to even greater heights.
As Co-Founder and CEO, Eric will be responsible for setting the vision and strategy for our company, driving growth and profitability, and ensuring the highest quality services for our clients. He will also play a vital role in promoting our company's culture and values, and fostering a positive and innovative work environment.
"Being with SmartSimple for nearly 2 decades and being part of the transformation is an honor," Eric said. "I am committed to continuing to drive the company's growth and success while upholding our values of excellence, integrity, and innovation."
Over the years, Eric has held various leadership roles and has been instrumental in the company's success, contributing to the expansion of our services and developing new strategic partnerships.
"We never had a CEO before now, and that's because there was never a perfect fit. It took us 20 years to figure out that the CEO role required someone of great worth and skill to fill it, and it took us 20 years to find the perfect person for the job. With Eric's appointment, we are confident that we have the right person to lead our company into a successful future."
~ Mike Reid, Co-Founder and COO
Eric's new role aligns with our commitment to providing consistent and responsive leadership, as well as maintaining continuity within our organization. This continuity is essential for us to uphold our status as an independent and client-centric company, free from the disruptions and distractions that commonly arise during mergers or acquisitions.
Our team is enthusiastic about the future of SmartSimple Software and dedicated to our ongoing collaboration with you to help achieve your goals. Please join us in congratulating Eric, Co-Founder, on his new role as CEO.
The SmartSimple Team