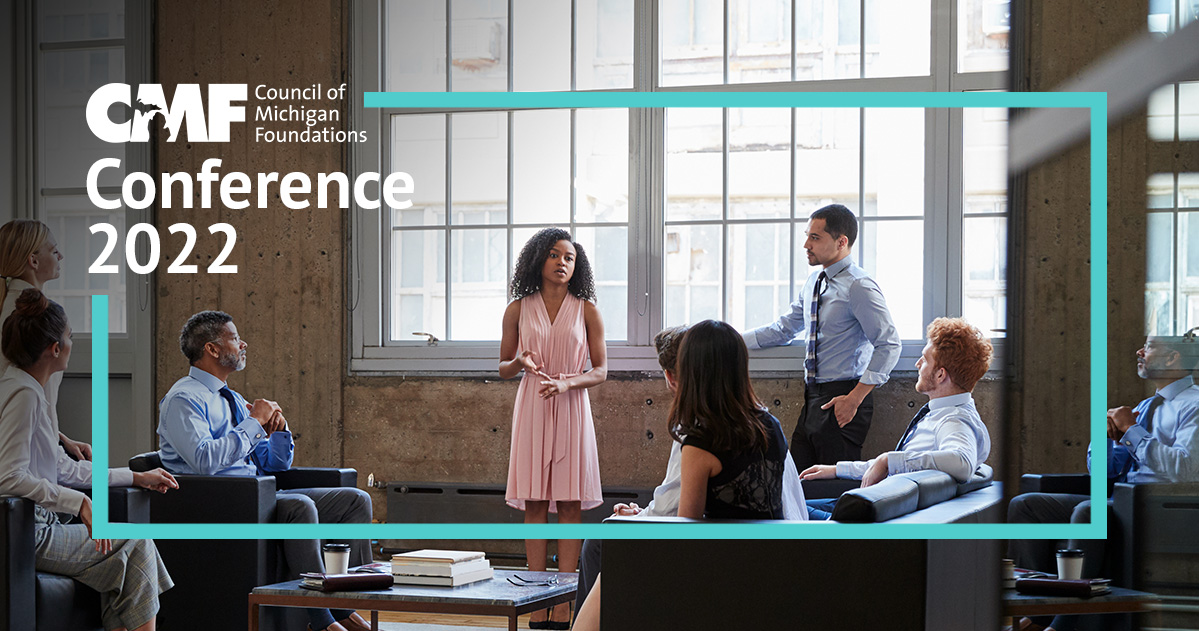 We are humbled and excited to be joining the Council of Michigan Foundation's (CMF) community for their milestone 50th annual conference!
As one of the keystone events for the CMF's 300+ members, the conference attracts grantmakers from all across the state. It's a time for the CMF community to connect and collaborate as they work together to move from critical conversations to bold, collective action to address the inequalities that prevail in the state.
For years the CMF community has been a pillar of strength for the state of Michigan, working collaboratively in their tireless efforts to fight for equitable systems and inclusive diversity. That work continues now into its 50th year, as the CMF annual conference will feature a program focused around discussions about race equity, climate justice & the environment, and systemic poverty to name a few.
CMF 2022 Annual Conference — November 14-16th

Taking place November 14-16th in Grand Rapids, Michigan, the three-day event is packed with unique, engaging experiences. Apart from a rich, diverse main stage lineup, there's also a networking hub, arts and culture experiences as well as an exhibition hall.
Dan Eardley and John Byrne are very excited to present our SmartSimple Grants Management solution in person. Stop by and say hi!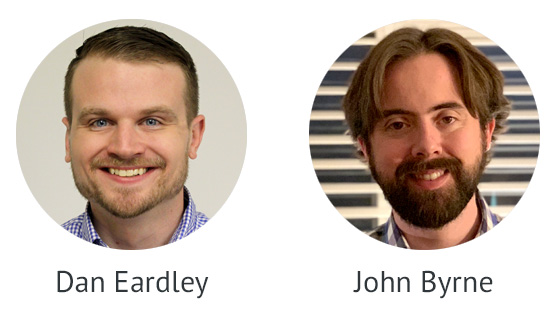 With our US offices based in Grand Rapids, the conference is near and dear to our hearts. We'll have an exhibit booth set up throughout the conference's three days, giving us an opportunity to participate and contribute to the dialogue as a member of the Michigan community.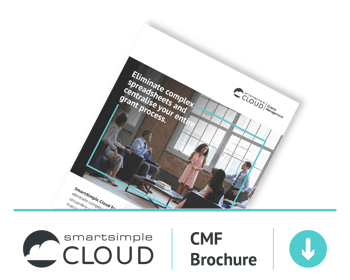 SmartSimple at CMF 2022 Annual Conference

Throughout the conference, attendees will be able to drop into our booth and learn more about SmartSimple Cloud for Grants Management, our award-winning solution that offers unparalleled personalization and automation to help grantmakers optimize their critical granting processes.
Our team will be on hand to run live demos and answer any questions you might have about SmartSimple Cloud for Grants Management.
If you're attending, be sure to drop in and say hello! If you're not yet registered but are interested in attending, visit the CMF 2022 Annual Conference website to learn more.
About SmartSimple

Founded in 2002, SmartSimple Software is a pioneer in cloud-based grant management software. In the past year alone, the platform hsa supported prominent foundations, Fortune 500 companies, and government agencies in distributing over $8 billion in critical grant funding to nearly 2 million end-users and organizations.
Our SmartSimple Cloud for Grants Management solution empowers grantmakers with a centralized suite of modules that can be tailored to your unique needs.
With SmartSimple Cloud for Grants Management, you can manage the entire grant lifecycle from under one roof. From grant proposals and submissions to approvals and reporting, SmartSimple Cloud for Grants Management drives efficiency, enabling you to be more impactful.
Learn more about SmartSimple Cloud for Grants Management.