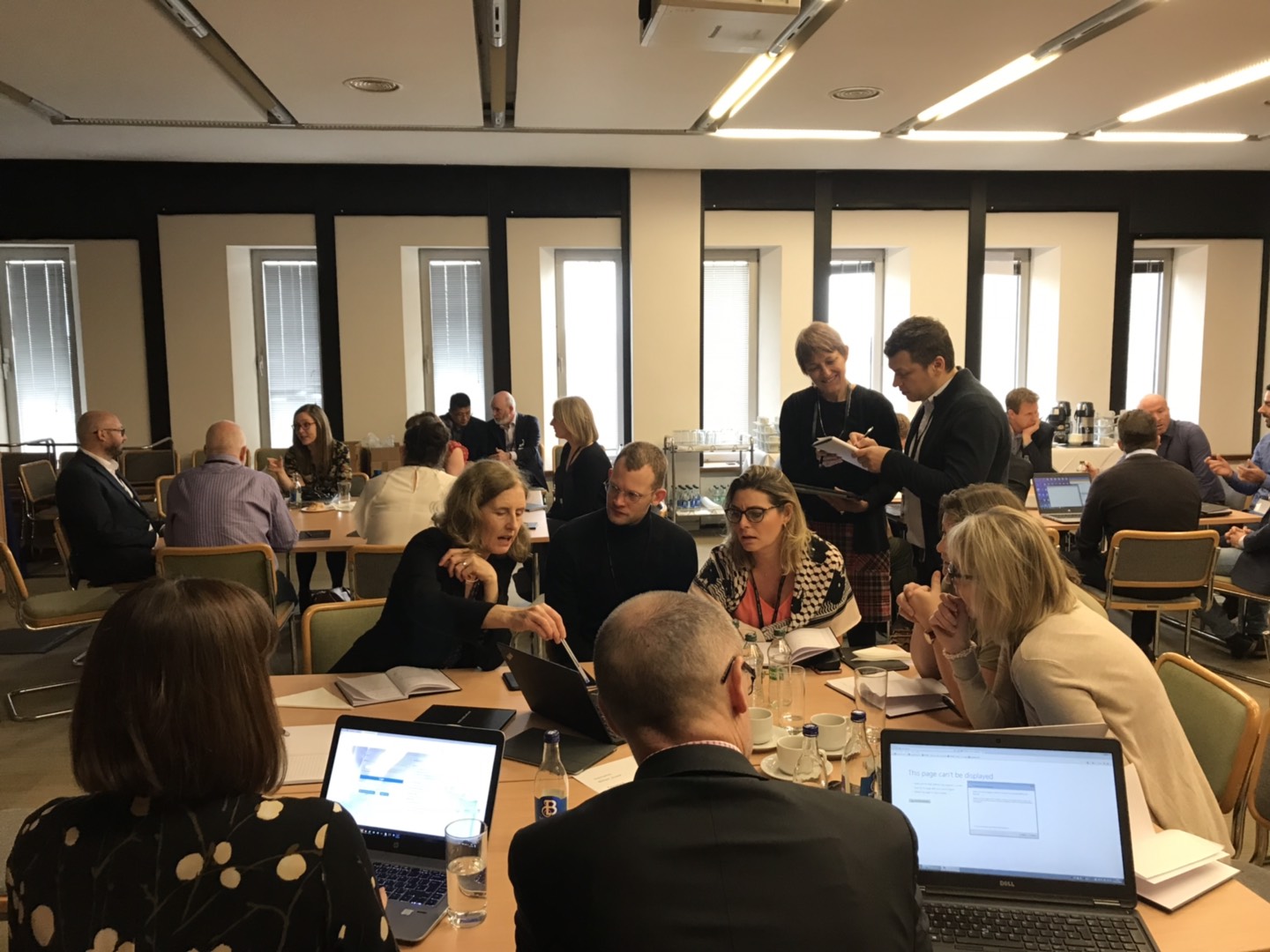 On November 22, we hosted our first Block Party event in Dublin, Ireland in collaboration with Science Foundation Ireland (SFI). "We hosted Block Party Dublin to give the SmartSimple client community in Europe a chance to get together, learn from each other and share best practices," says Claudine Ting, Marketing Specialist of Client Success at SmartSimple. "It was a great chance to meet face-to-face with people we don't get to see very often."
Block Party Dublin was graciously hosted in the offices of our friends and clients at Science Foundation Ireland. The event started with a networking breakfast where attendees from all across Europe including Chevening, Enterprise Ireland, Joseph Rowntree Charitable Trust, Novo Nordisk, and LEO Foundation got a chance to meet their peers and community.

Afterward, we broke out into groups in a Best Practice Exchange Workshop which empowered users to teach and learn from each other's experiences. These workshops are such an important aspect in our Block Parties as some of the most impactful learning opportunities come from stories and applications from fellow peers.
After lunch, Science Foundation Ireland (SFI) took the podium and gave an engaging Client Demo presentation. They are a statutory body in the Republic of Ireland with the responsibility for funding applied research in the areas of science, technology, engineering and mathematics (STEM) with a strategic focus. SFI shared their practices on how they've successfully used SmartSimple to elevate and simplify their research grants management process. This presentation was followed up with an EMEA Town Hall-style session where our leadership team answered questions about our technological capabilities to help with GDPR compliance and our expanding global services.
We were honored to have the opportunity to host and collaborate with such incredible minds within our community across international waters. "With our European client base growing at a really fast rate, we feel that events like these are more essential than ever," says Claudine. This Block Party is only the beginning of more international events to come, and we're excited to continually provide support and face-to-face, resources.
Take a look at what happened at our Block Party Dublin event in the recap video below.