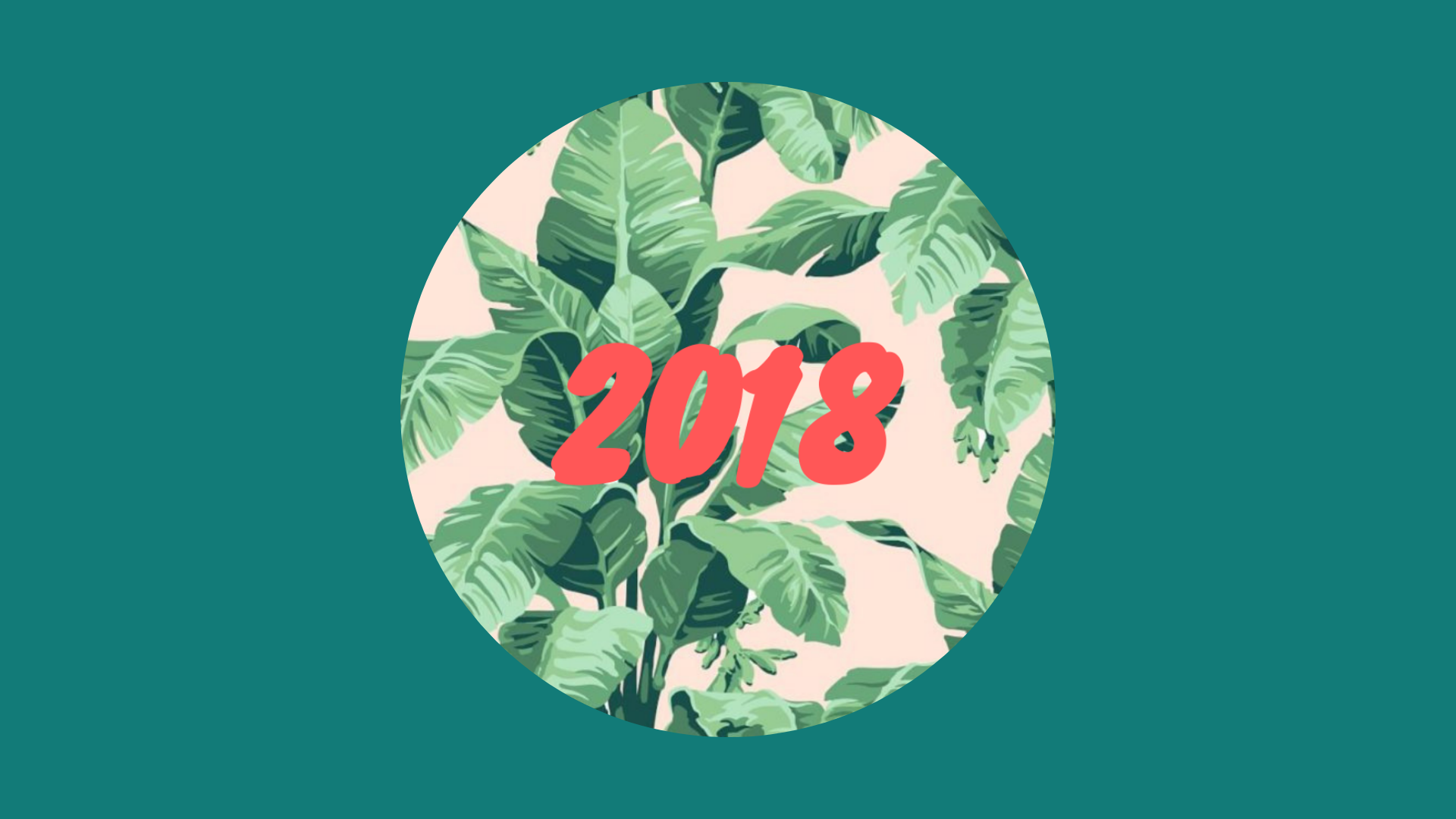 2018 was another year of milestones, innovations, and developing future-proof technology. And with so much happening, we wanted to highlight some of the exciting moments and ideas that took place this year. We strive for and pride ourselves in furthering and pushing our services into territories we didn't even think were possible. In a year of many achievements, we're excited to present some of the milestones that happened along the path in 2018.
Upgrades
At SmartSimple, we believe that we not only have to evolve with technology but be a force that elevates it. It's not enough to create solutions for our clients, we need to continually innovate and make it easier for our clients to do their good work in the world. Each quarter, we release a series of upgrades we've developed over the last three months, many of which are created out of our clients' needs. Out of the extensive list of upgrades (listed on our Wiki), we highlight and select a small of group of upgrades that solve many wide-ranging issues.
Take a look at our Top UI Hits of 2018 video
---
January: Employee Giving Solutions
Employee giving programs are extremely important to today's socially-conscious workforce. People are eager to actively participate in programs, rather than the traditional donation and volunteerism of the past. To accommodate this, we created a series of employee giving solutions, features, and programs to help organizations engage their employees and their giving efforts in an impactful way. We built a Matching Gift program, a Dollars For Doers program, and a Skills-Based Volunteering program.
---
February: The New Blog
In the spirit of renewal, we made a complete overhaul of the SmartSimple blog. We refreshed the design to make our content more easily searchable and accessible while elevating the blog to be a resource for our clients.
With transparent communication so integral to our mission, we wanted our content to also be a catalyst for open dialogue regarding the intersection of technology, innovation, and society. Some of the blog series we presented included the following:
GDPR Compliance Series
The General Data Protection Regulation (GDPR) is an EU legislation that is designed to protect the fundamental rights of citizens and their personal data. This law ensures that people not only know where their private data is kept but it holds organizations accountable and transparent with their practices. We took initiative and provided a resource of digital content to support organizations to not only comply with GDPR, but to make transparency ingrained in their processing.
Accessibility Series
It is absolutely imperative that grantmaking organizations ensure their websites and online application processes are accessible to anyone, regardless of their disability, to be able to review the eligibility requirements/criteria and complete all the necessary steps to apply. We created a blog series on the importance of accessibility and collaboratively worked with experts in the field to give step-by-step applications for organizations to make their websites and forms more accessible.
Diversity, Equity, And Inclusion Series
Diverse communities have not only been involved in philanthropic work for decades, they're a critical element as we move forward. We wrote a blog series adding into the discussion on the need for diversity, equity, and inclusiveness in the philanthropic world.
---
February: SmartSimple Business Support
In an effort to make sure our clients were maximizing the powerful functionality of their system, we launched our complimentary SmartSimple Business Support service to help answer questions that require more than just technical troubleshooting. This is our version of white glove concierge service to answer our clients questions effectively by sending them to the right person, the first time.
---
March: Donor Portal
Since engaging and managing relationships with donors are essential to all community foundations to be effective agencies of social change, we built a CRM system just for this reason. With our Donor Portals, we wanted to make it easier for community foundations to seamlessly update their donors about their funding impact and alert them to new opportunities. In this system, we implemented features including a Charity Opportunity Search Function, Interfund Transferring, Grant Recommendations, and Community Staff Views to simplify the internal and external granting process.
---
March 4: 24/5 Technical Support
On this monumental day, we launched our round-the-clock technical support from Sunday at 4pm EST to Friday at 9pm EST. We take support seriously, which is why we're pioneering this model as the first in our industry. We're in the empowerment business, and as such, it's part of our responsibility to help our clients to get the most out of the SmartSimple platform every step of the way.
---
March 19-21: PEAK Grantmaking Conference
We attended and helped sponsor PEAK Grantmaking's 13th Annual Conference in Orlando as a vendor and presenting exhibitor. We collaborated with Accessibility Consultant, Steve Murgaski to lead our sponsored session, How Accessible Is Your Grantmaking? We presented on this subject to help organizations design their user experiences to accommodate people with disabilities to make their grants and funding accessible to everyone.
---
August: Scholarship Management Solutions
Tracking and managing scholarship and award funds can be a time-consuming process not only for institution staff but for applicants as well. We were excited to introduce our all-in-one Scholarship Management system where staff and applicants can easily manage and monitor award opportunities in one integrated award platform. We also developed our automated Award Matching feature that enabled scholarship funders can pair the right applicants with the right scholarship opportunity, easily and efficiently.
---
August: SmartSimple Direct
To ensure our technology is accessible for organizations of all sizes, we built SmartSimple Direct as a lightweight solution with all the key components to manage their grants processes efficiently, from a registration page, an applicant portal, reviewer portal, and staff portal; to an application form configured to their specifications. Small organizations. Delivered in two weeks, organizations with small budgets are able to get up and running quickly to efficiently run their manage their review panels and post-grant reporting.
---
October 17-19: Elevate Nashville
We packed our bags and traveled to Music City, USA to host our biggest event of the year, Elevate. It was an engaging, entertaining, and immersive two days celebrating SmartSimple's amazing global community. Elevate gave our attendees the opportunity to create their own experience with workshops, consultations, general sessions, networking opportunities, and even a little dancing. Over the course of the experience, there were numerous and insightful workshops and discussion led by SmartSimple staff and experts, sharing their experiences and best practices.
This was a special year in that we hosted our first Client Excellence Awards ceremony where we highlighted the great achievements accomplished by SmartSimple users in the field. We were honored to announce our winners, Justin Perrier of Universities Canada, Renie Henchy of Feeding America, Hilary Miskoe of the New Hampshire Charitable Foundation, and Annie Brinkman of the Spencer Foundation.
Elevate was made for learning, collaborating, inspiring, innovating, and growing with each other. Human connection is at the core of what we do, technology is just the means of getting there.
---
October 18: AgeOptions Fundraiser
On October 18 in Chicago, SmartSimple sponsored and attended AgeOption's 14th annual fundraiser, Celebrating Leadership, to support their incredible work in providing much-needed services to the aging community of Illinois. The theme of this year's event was "Celebrating Leadership" and it was a beautiful celebration that we at SmartSimple thoroughly support and in some relate to with personal stories of our own aging family and friends. We're also honored to be partnering with AgeOptions on a modernized grants management system that will help them achieve their mission faster and more efficiently.
---
October 22: Optimas Gold Award For Innovation
We were honored to announce that we received the 2018 Gold Optimas Award for Innovation from Workforce Magazine. This Innovation award recognizes organizations that have developed an innovative workforce management strategy that addresses fundamental business issues.
We were awarded for the work of SmartSimple's Marketing Director, Alex Wong, who created the "Flux Capacitor of Innovation" to address employee engagement, ideation, and collaboration no matter how large we grow and scale. Based on "Back to the Future, this model provides a structured roadmap for communication within all departments of the company to build a solution for any learning curves that happen when working with clients.
---
November: Partnership With VolunteerMatch
We connected with the web's largest network of volunteer opportunities with its all-in-one CSR solutions with the new VolunteerMatch Network integration. We're collaborating with VolunteerMatch to make it easier for organizations scale their employee volunteer programs with over 100,000 volunteer opportunities right at their fingertips while empowering their employees to find the opportunities they feel most passionate about.
---
SmartSimple Block Parties
While technology is our passion, it never replaces human connection. We created Block Parties to give clients an opportunity to hear from SmartSimple about the latest round of platform enhancements, and as a way to connect with our community on a more personal level. We believe it's important to create a real sense of community amongst our users to share ideas, best practices, and common experiences. This year, we hosted 6 Block Parties in different parts of the world to meet and collaborate with the SmartSimple community face-to-face. These events included:
April 19: Block Party Toronto
Watch the recap video
May 24: Block Party San Francisco
June 7: Block Party Chicago
Watch the recap video
September 6: Block Party New York City
October 17: Block Party Nashville
November 22: Block Party Dublin
Watch the recap video
---
Demo Videos
We created a series of demo videos highlighting the robust set of features in our system to help clients get the most out of their grants management solutions. Some of the features we showcased include:
---
Now with 2018 in the rear view mirror, we're already looking ahead to 2019 and all the incredible innovations on the road ahead of us. We're thankful to have shared this year with all of you and are excited to collaborate and meet you next year!
Learn more about how to elevate your grants management process with SmartSimple by contacting ustoday.