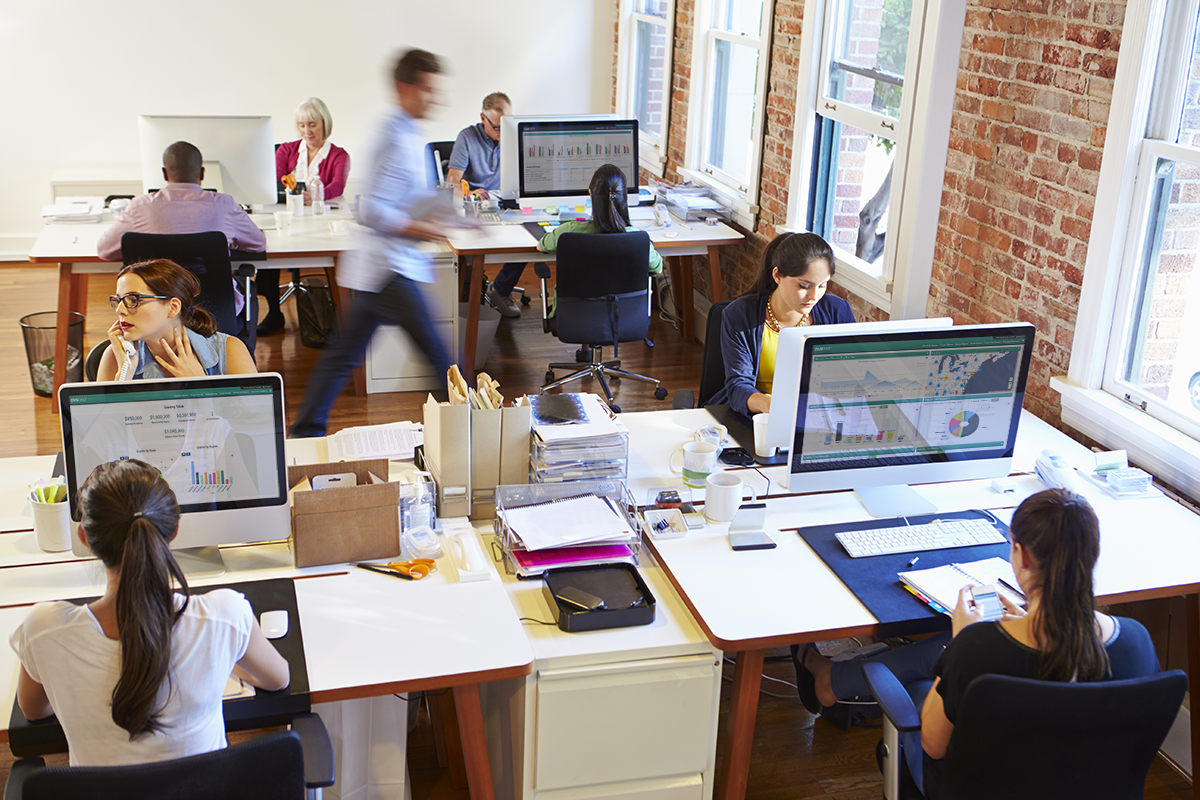 GIFTS Classic and GIFTS Alta will soon be defunct and no longer supported by Blackbaud. That means anyone currently using this software to manage their grantmaking will need to switch to a different solution, but that's not necessarily a bad thing.
Think about it. Both GIFTS Classic and GIFTS Alta are installed software products that limit what you can do and how you can administer your grants management program. As "out of the box" software, you can only do what the box already has included, nothing more. Neither offers a complete solution, forcing your organization to purchase and license a number of modules if they want accounting, reporting, and application management.
But there's a solution that centralizes your grantmaking and CRM data, is accessible from anywhere at any time, provides free upgrades, and live 24/5 technical support is included. You don't need to purchase separate modules to integrate your accounting, reporting, and application process, and there are no licensing restrictions.
The solution is SmartSimple.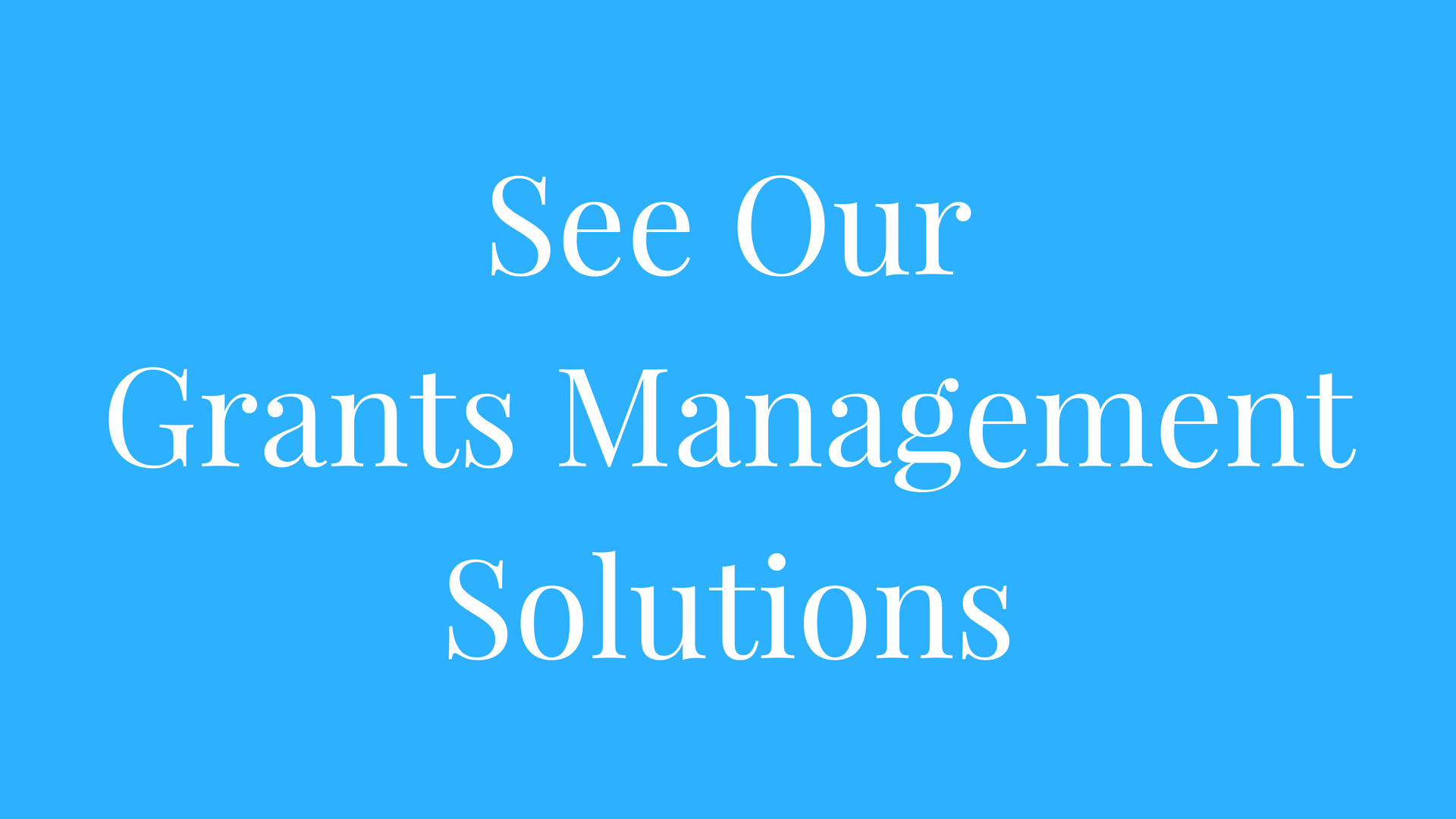 SmartSimple is a cloud-based, software-as-a-service (SaaS) platform used by organizations looking for an easy-to-use, automated grants management solution. Every aspect of your administrative process is managed from a single, centralized system, accessible from any web browser. SmartSimple takes your grants administration to the next level, offering greater efficiency, more flexibility, and fully tracking and reporting capabilities. Eliminate hours of manual data entry and transcription errors; your applicants input their data directly into your SmartSimple system through their own access portals.
Here are the top 5 reasons you should consider switching to SmartSimple and bring your grant management processes into the cloud:
1. Everything is stored in — and accessible from — the cloud
Eliminate the need to install software, purchase a bunch of individual modules, or the tedium of needing to physically install system updates on each and every computer in your organization. With SmartSimple, everything is built-in, and securely stored and encrypted in the cloud, making your system accessible to your users wherever internet is available. SmartSimple was built for the web, so it runs seamlessly on any browser and integrates effortlessly with your accounting, HR, and other administrative software.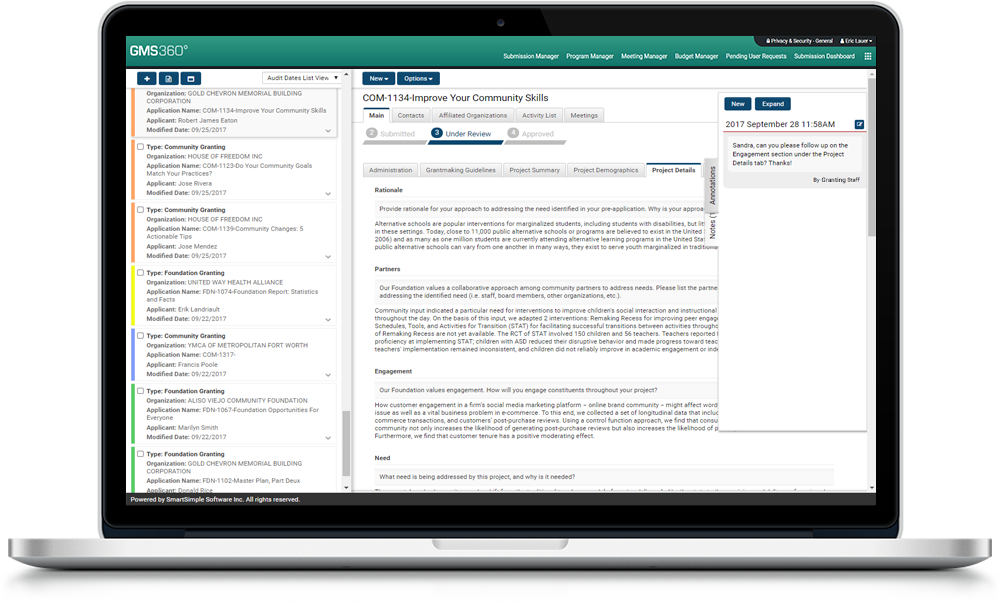 2. Only pay for what you use.
Discover what complete transparency and flexibility really means. With SmartSimple, you only pay for what your staff actually use each month. No more wasting money on individual licenses that may go under or unused at portions of the year. Our pricing and billing model is unique, outlining exactly when, and for how long, your users were in your system. No other grants management system does what we do. With SmartSimple, you can accurately budget and track exactly how much time your team is spending on administering your programs.
3. Personalized portals and workflows.
Nothing about SmartSimple is "off the shelf." Each user's portal is specifically designed to meet their needs. You control your system access, ensuring the security and privacy of all your granting data. Plus, SmartSimple uses clearly defined workflows, so you never have to go digging to find out what tasks you're responsible for, or when they're due.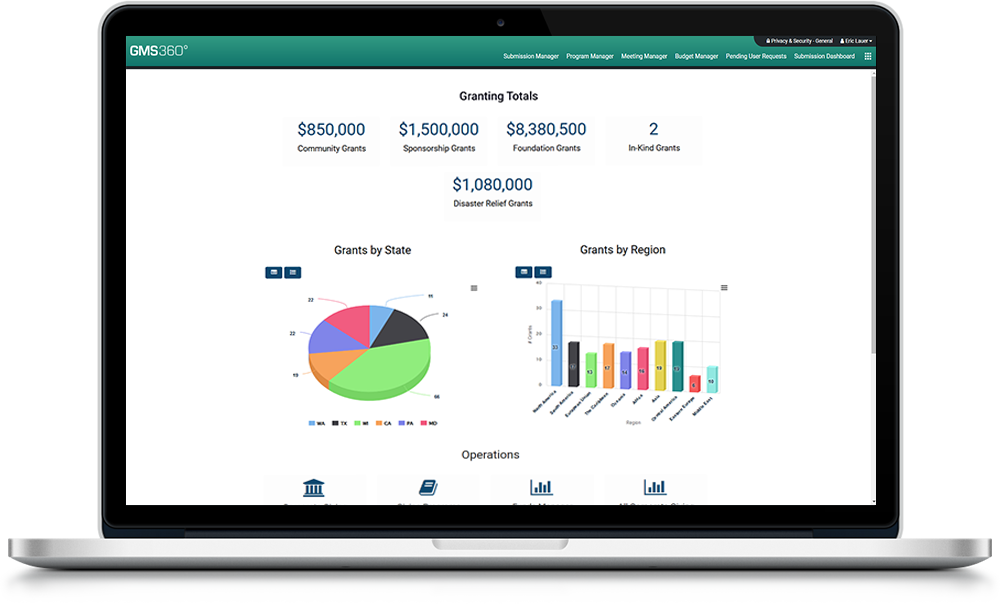 4. The most comprehensive support offering in the industry, with no extra fees.
Expert assistance is always available. Our highly-trained technical support representatives spend months in training so they can help solve any problem. SmartSimple representatives are available 24/5, meaning you can reach a real person from Sunday 4 pm – Friday 9 pm EST, via live chat, email, phone, or directly from your personal user portal. We're also on call 24/7 to respond to urgent requests, all at no extra cost.
Our optional enhanced Premium Support Services package provides your very own, dedicated, technical support representative with intimate knowledge of your system. Take advantage of even faster expert support, additional training, and a monthly call with our Director of Customer Experience.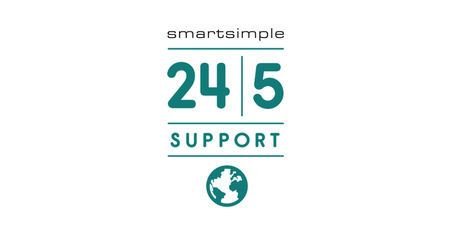 5. Control your system, your way.
Define your own parameters. Your version of SmartSimple is created just for you and your organization's unique needs. Create applicant eligibility quizzes, pre-set reminder emails for grantee reporting, schedule award payments, and manage multiple programs. No matter how complex your requirements are, SmartSimple will ensure your system does exactly what you want it to do.
---