Technology is fast becoming an inalienable element in how community foundations engage with their donors, yet often it can feel like a complicated process. We're to help simplify that with our new Donor Portal system — a new kind of CRM that promotes a collaborative dialogue instead of a one-sided conversation.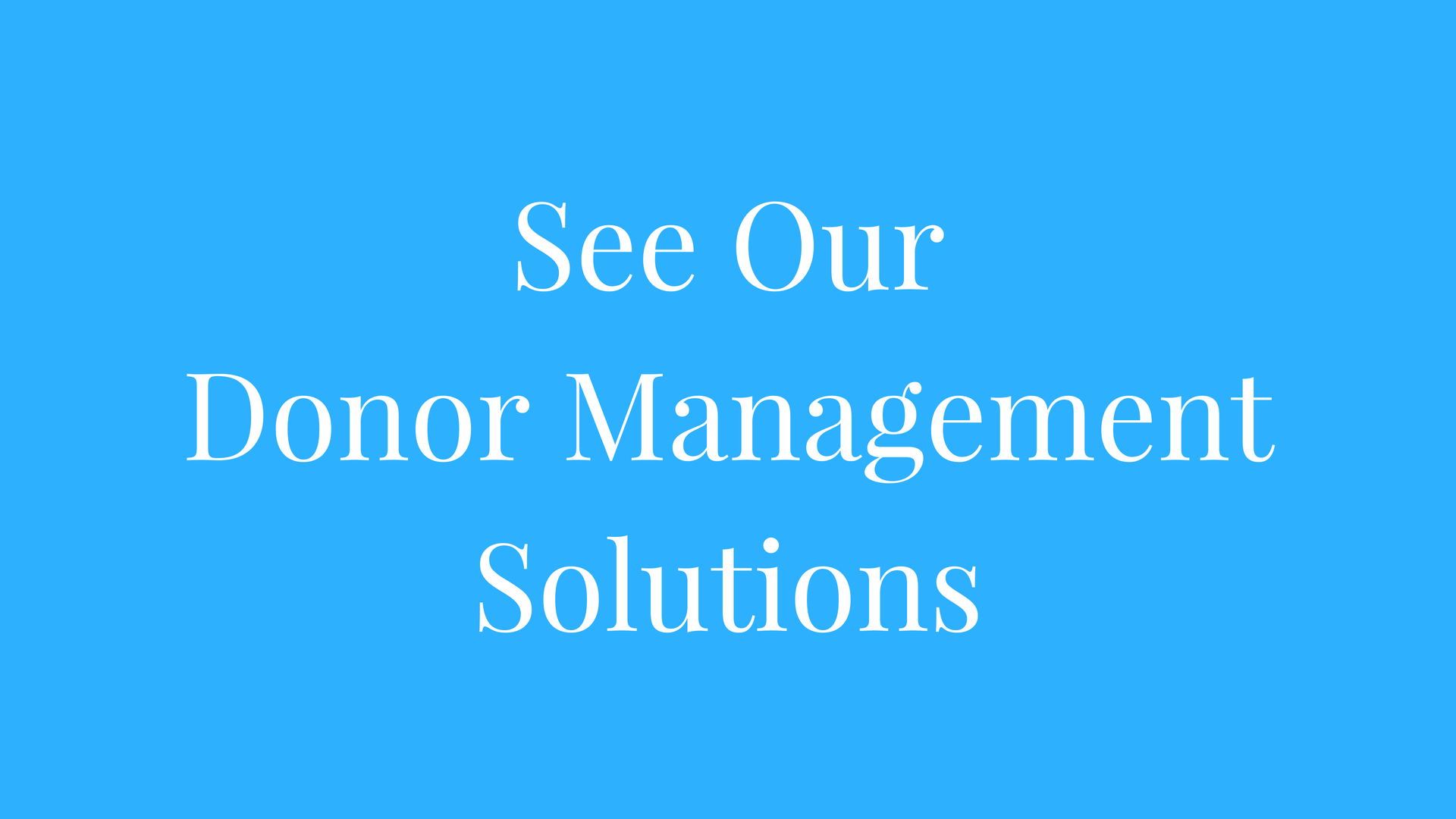 Engaging and managing relationships with donors are essential to all community foundations to be effective agencies of social change. When it comes to running an active and agile community foundation, learning new technology can be daunting in the long list of management responsibilities. This is the reason why we've created technology that works for you, not the other way around.
Dear Community Foundations, this is a CRM built for you.
Through one centralized and comprehensive system, you can effectively engage and update your donors into their funding impact and alert them to new opportunities they can contribute to. You and your community foundation can keep track of all donor relationships to connect and effectively collaborate authentically.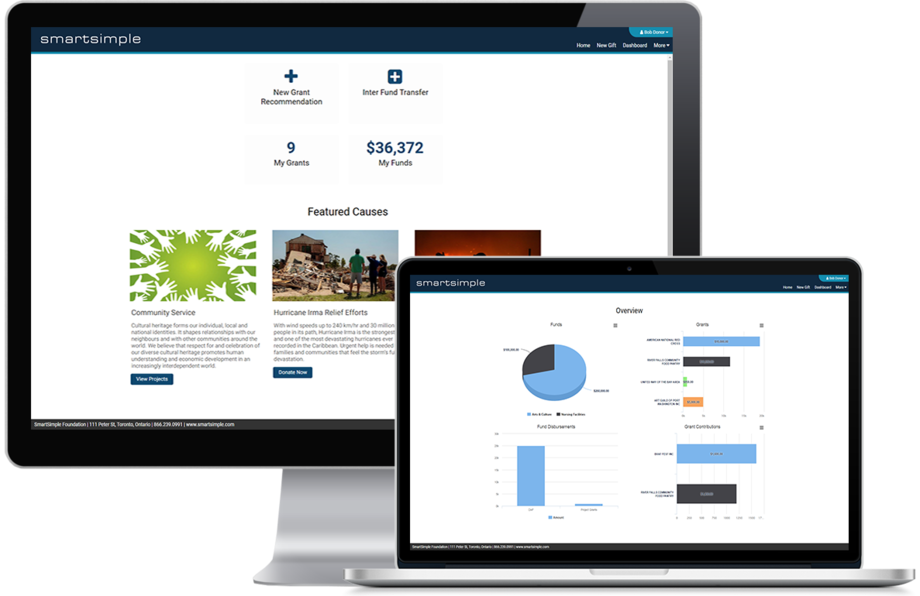 Here are some features to help you elevate how you engage with your donors with our new Donor Portal
Charity Opportunity Search Function
Alert your donors with the most up-to-date and relevant philanthropic opportunities that are most relevant to their causes. This is a good way to maintain a genuine connection with donors and send them information that's important to them on a personal level.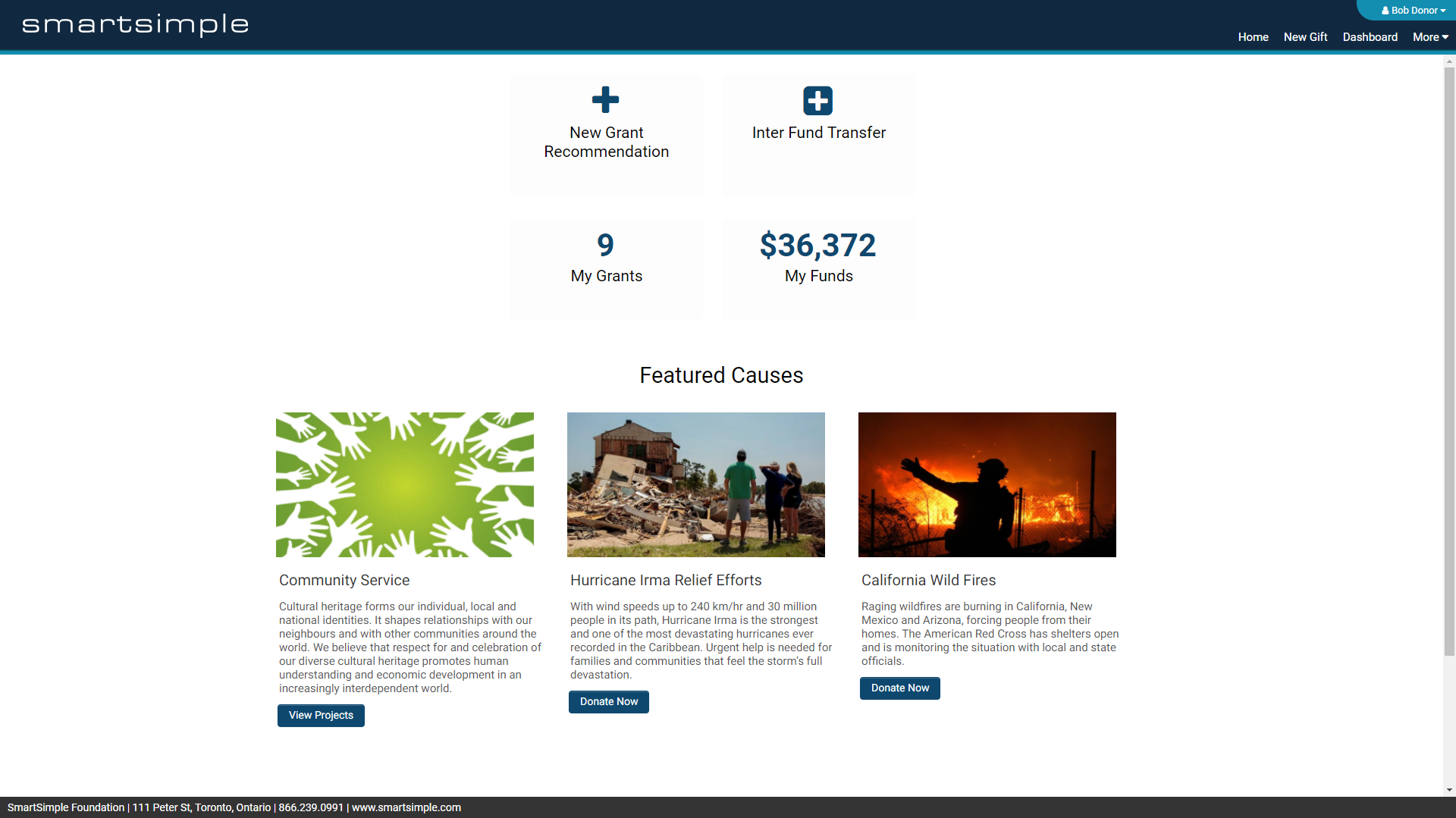 Transparent Financial Reporting
Outcomes mean everything when it comes to ensuring confidence with donors and often CRMs aren't equipped with financial reporting capabilities. Financial reporting should very much be accessed and a part of the dialogue, and with SmartSimple's robust track and reporting capabilities, donors are empowered with real-time financial analytics of where their DAFs are and how they're being invested.
Interfund Transferring
The philanthropic world needs to be as nimble one as many shifts and causes may arise in a blink of an eye. In our Donor Portals, donors can move and add money around either within their funds or to multiple foundations and philanthropic causes.
Community Foundation Staff View
Your staff can manage all donor requests in one centralized system. This feature allows you and your team to vet requests and approve them quicker and more efficiently.
Grant Recommendations
In the Donor Portals, donors voices and input are heard. Your donors can advise grants to specific causes or an organization from their DAF funds in just a few clicks.
Get in touch and see how you can elevate how you you engage with your donors with our system. Schedule a demo today