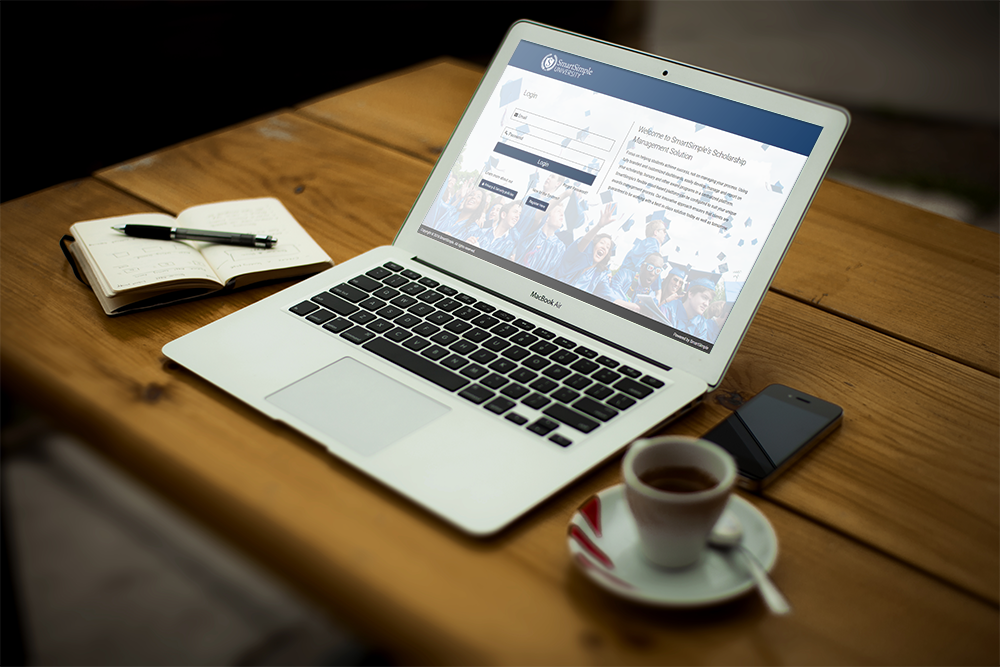 Tracking and managing scholarship and award funds can be a time-consuming process not only for institution staff but for applicants as well. We're excited to introduce SmartSimple's all-in-one Scholarship Management system where staff and applicants can easily manage and monitor award opportunities in one integrated award platform.
Using SmartSimple's personalized user portals, scholarship providers of any size can easily track and manage every milestone and step in the scholarship lifecycle. Your applicants can intuitively access and maintain their own user profiles that enable them to apply for new awards, check their funding status, match with the most suitable funding opportunities available..
Watch the video below to get a look at some of the rich features our Scholarship Applicant Portal provides to both staff and applicants alike.
Here's a look into some key features of the Scholarship Applicant Portal that make the application process easier.
Branded Login Pages
This is the first step in your applicants' journey. The login page can be fully designed with your logo, color scheme, background images (including support for video) to meet your institution's branding needs, giving you the opportunity to create a consistent online experience for your applicants. Your applicants can access this page from any browser - whether they're on their laptop or on their phone - so they can start the application process anywhere, anytime.
New applicants without login credentials can easily register by adding their details themselves, saving you time and effort. Alternatively, institutions can also choose to import applicant/candidate credentials directly from their registrar's office database. You can also include a public repository of awards so people who aren't registered in the system can easily access these opportunities.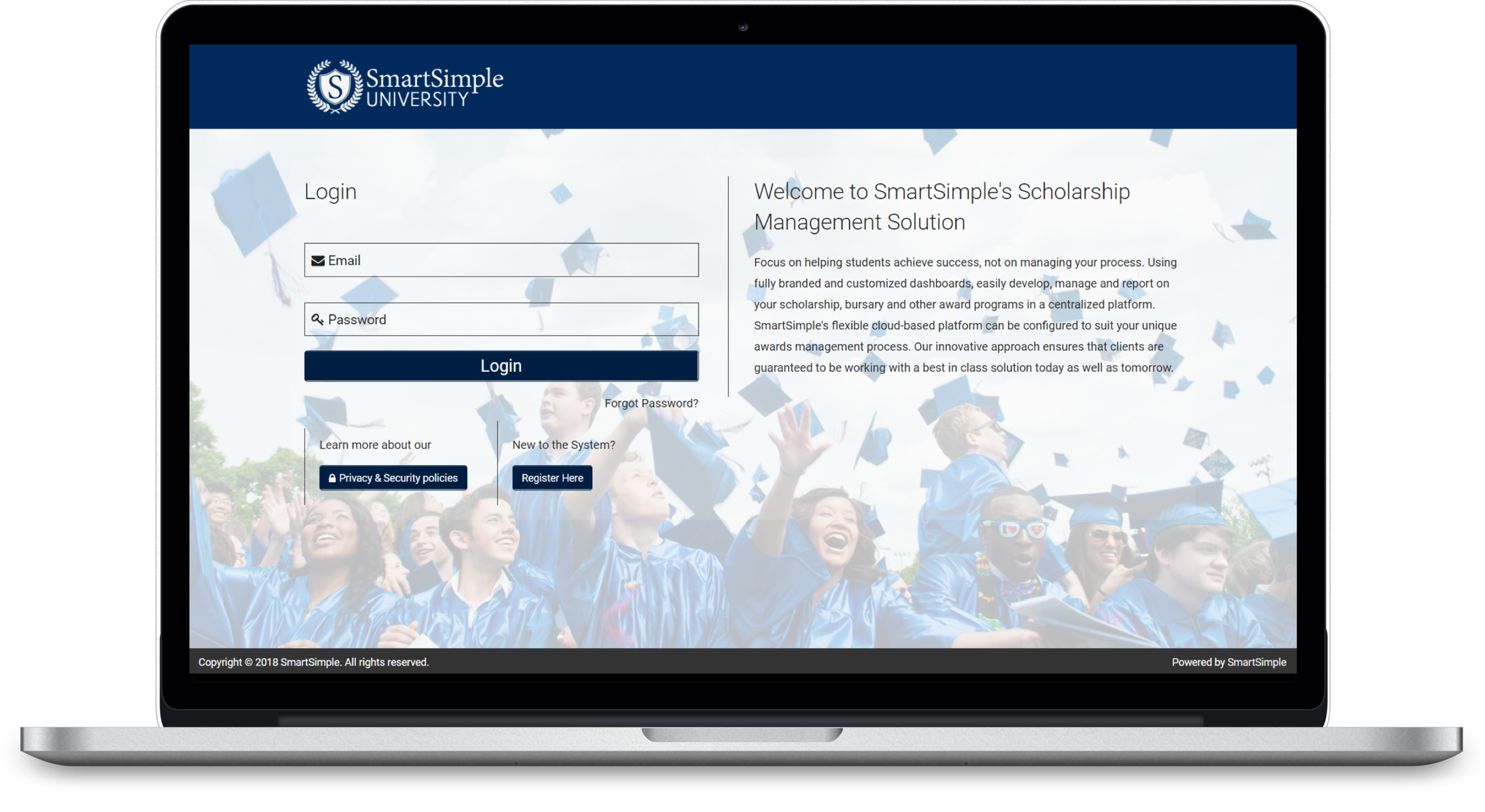 Personalized Applicant Profiles
Intuitive applicant profiles enable candidates to easily apply for multiple awards and opportunities while monitoring their application status. Candidates can edit their profile and match their qualifications to relevant scholarship opportunities.
Candidates are able to create their individual profiles, define their qualifications, and match them against the most relevant scholarship opportunities, saving time and effort in searching for the right scholarship.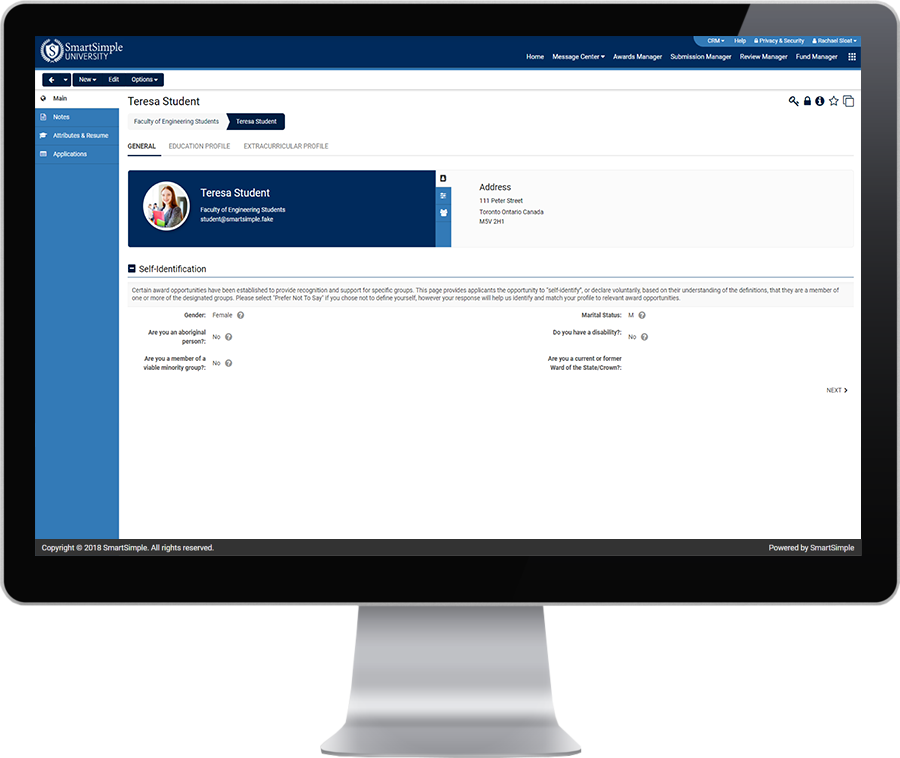 Applicant Dashboards
Once your applicants receive a confirmation email and create a password for their portal, the first thing they see upon entry is their dashboard for easy access to all the information they need. The design and layout of information on applicant dashboards can be configured by staff to suit the needs of their institution's awarding process. Through the dashboard, your applicants can see a list of all active funding opportunities and even pin specific scholarship opportunities to apply for at a later time. Our Award Matching feature provides on relevant opportunities to the applicant based on their profile details. Once your applicants find appropriate awards to apply for, they can begin filling out the requirements of your scholarship programs with a click of a button.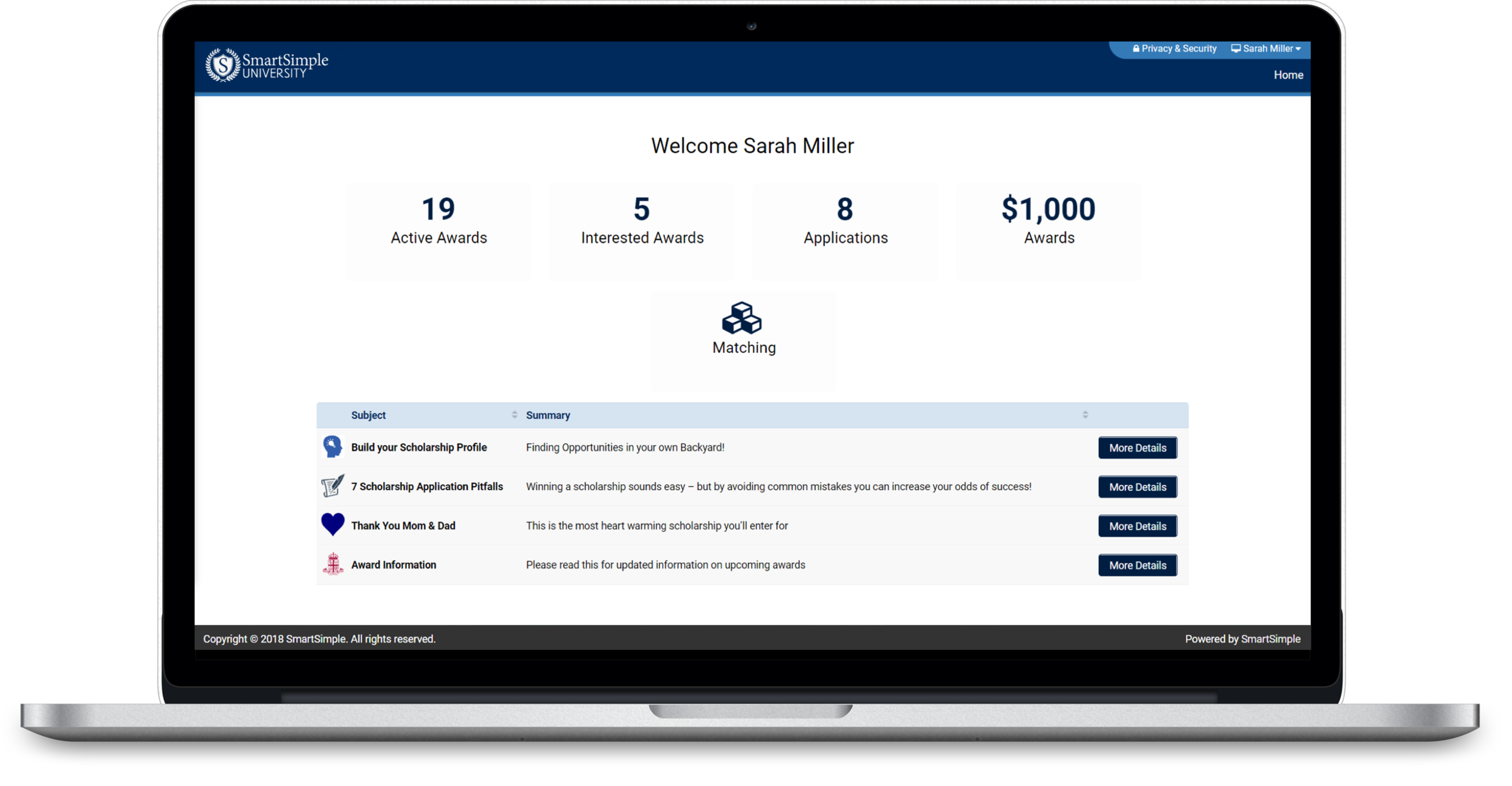 Scholarship Application Forms
Institutions can configure their application forms to fit the needs of their programs, no matter how complex or unique they may be. Through the intuitive user portals, system administrators can organize all application data from the source, type, status, due date, contact, and create any custom field they want.
Through applicant portals, candidates can view applications that are currently in process and access a historical record of all submitted and successful awards that displays a tally of their funding so far. Applicants can also quickly pick up where they last left off on applications they're still working on. After they've submitted applications, candidates can see in real-time where they are in the evaluation process.

Our user profiles drastically improve the applicant experience by saving time in the scholarship application process for both the applicants and funders. By having each applicant define their unique personal attributes, they are able to cross reference those skills with the most appropriate awards in the system saving time weeding out ineligible applications. This allows funds to be awarded faster and more efficiently creating a greater impact on your funding efforts.
"SmartSimple was the only platform that looked like it would be able to meet our complex requirements. It seemed this was the solution we'd been looking for."— Heather Cayouette, Director, Programs & Information Management, Universities Canada