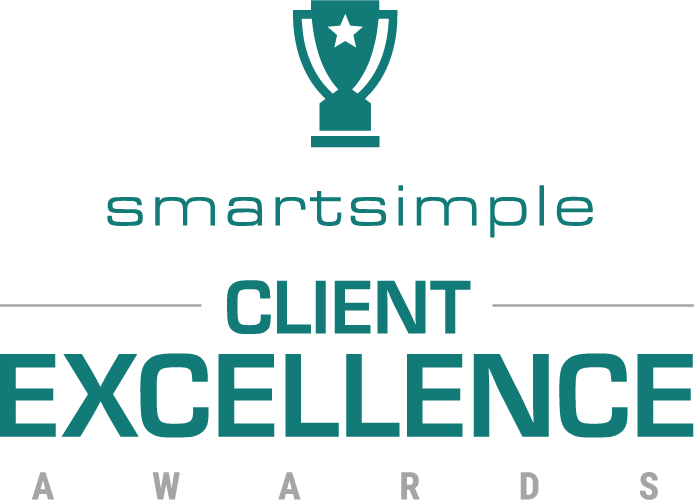 Thank you. No, seriously, THANK YOU. In our first-ever Client Excellence Award ceremony happening at this year's Elevate Conference in Nashville, TN, we're recognizing the truly incredible work from our global community and the innovative ways they've used the SmartSimple platform to aid their important philanthropic missions.
With 4 awards up for grabs (Technical Genius Award, True Grit Award, Rookie of the Year Award, Community Champion Award), nominations for finalists were conducted through a rigorous, company-wide poll that celebrates clients who have been champions of the SmartSimple platform — from showing exemplary initiative in mastering their configuration to motivating their teams to excel with SmartSimple.
Winners will be announced at the Client Excellence Awards Luncheon happening at Elevate this October.
It's time to break out the champagne (make sure to point it away from everyone) and celebrate all the amazing work being done. Without further ado...Here are some of the 2018 finalists:
Eric Wang, The Coca-Cola Foundation
Kim Thao, Bader Philanthropies
Price Klaas & Kayla Talbert, Montana Health
Tracie Mooneyham, Robins Foundation
Hilary Miskoe, New Hampshire Charitable Foundation
Catherine Borgeson & Tiffany Woon, State Bar of California
Donal Keane, Science Foundation Ireland
Justin Perrier, Universities Canada
---
Looking forward to seeing everyone at Elevate! If you haven't Registered yet, please claim your space today.