Article 9 of the United Nations Department of Economic and Social Affairs outlines the rights of persons with disabilities to live independently and have access to, "...information and communications technologies and systems, and to other facilities and services open or provided to the public…" This includes access to information on the internet.
There are a number of organizations that promote funding for people with disabilities on their websites - including application forms - providing grants to aid them in obtaining housing and purchasing assistive devices to help them function more easily in the workaday world. But there is more the nonprofit community can do to improve inclusivity and equality for employees, grantees and members of the community at large.

The numbers paint a disappointing picture
Currently, more than 1 billion people around the world live with a disability. That's 15% of the global population. Locally, an estimated 60 million Americans are living with a disability.
This number includes those with visible disabilities, such as chronic pain, chronic illness, and mental illness. According to a University of Massachusetts study, about 10% of Americans have a medical condition that could be considered an invisible disability. Nearly 96% of people who suffer from chronic medical conditions have symptoms that are invisible to most of us (arthritis, migraines, mental illnesses, etc.), so it's important to note that identifying an individual as disabled or able-bodied may not be as clear-cut as it seems.
The US Bureau of Labor Statistics released a study in 2018 on persons with disabilities, revealing that:
Unemployment for disabled people is 9.2% compared with able-bodied at 4.2%

Only 18.7% of disabled Americans are currently employed

48% of people with disability are age 65 and older - 3x higher than seniors with no disabilities

32% of workers with a disability are employed part-time
Looking at additional findings from Respect Ability - an organization working to fight stigmas and provide opportunities for the disabled - we see that:
Only 65% of students with disabilities graduate high school and only 7% complete college.

Studies show that more than 70% of working-age people with disabilities want to work, only 1-in-3 Americans with disabilities has a job.
Just looking at the above statistics can be disheartening, leaving us to wonder if we're really doing as much good for the disabled community as we could be. But thanks to organizations dedicated to improving access to information, assistive devices, legislation, and advances in technology, we are, in fact, making progress.

Fortunately, the news isn't all bad
There is a wide range of resources available for people looking for assistance on topics, including government websites like the Office of Disability Employment Policy. Plus, other organizations are putting effort into finding better technological aids for people who need them. The World Wide Web Consortium (W3C), has created the Web Accessibility Initiative that provides information and specific resources for content writers, policymakers and educators.
The television and radio are also getting on board, with websites like Accessible Media Inc. (AMI) providing services and programming for visually impaired to access news, sports, and a variety of shows geared to their needs and interests. Google has hired a full-time employee who is dedicated to ensuring that their platform can be used by those vision issues or physical limitations that may keep them from being able to use a mouse.
The entertainment industry is devoting efforts towards inclusion and accessibility. Comcast, listed as one of Fortune's 100 Best Companies to Work For, and number one in the country for diversity, share in their 2018 Diversity and Inclusion Report that they are working to make entertainment universal. They were the first in their industry to launch Voice Guidance — a talking TV guide — as well as DVR and On Demand menus for the visually impaired. They note that 1.5 million of their Xfinity customers have enabled at least one of their accessibility features, including closed captioning, video description, and voice guidance.
Technology research into new forms of accessibility is providing opportunities for the disabled community in new and exciting ways as well. Microsoft has recently launched their AI for Accessibility program to increase access to assistive technology and products. As cited by the World Health Organization (WHO), only 1 in 10 people are able to access the assistive products they need, so initiatives like this could be game-changers for the more than 1 billion individuals around the world who require at least 1 assistive product to help them lead productive, independent lives.

Philanthropy's role in ensuring equity and inclusion for the disabled community
Jennifer Laszlo Mizrahi is the President of RespectAbility, a national nonprofit that works to help people with disabilities achieve their goals. She recently wrote a blog post for D5, whose goal is achieving equity, inclusion, and diversity in philanthropy. She suggests it's time for philanthropic organizations to "add a disability lens" to their work as a way to mark the 25th anniversary of the Americans with Disabilities Act (ADA).
She writes; "Foundations...can dramatically strengthen their anti-poverty work by looking at issues impacting people whose disabilities are undiagnosed and/or unaddressed. Funders can work to increase inclusion and employment of people with disabilities by influencing their grantees, including those that are not disability organizations."
Mizrahi outlines ways that philanthropy can and should be asking their grantees how their organizations could increase inclusivity and "walk the talk." While it may not be imperative for an organization to comply with ADA regulations (for example, faith-based organizations are exempt), it is still important, as part of the community, to respect all people, promote justice, impartiality, and fairness.
This concept of "walking the talk" extends to nonprofit and foundation boards. An article in the Chronicle of Philanthropy on building a diverse nonprofit board brings to light a concept that may be new to some when addressing this particular topic; diversity in context. This means an appropriate representation of your community's population; "It's important for nonprofits to understand that appropriate board diversity depends on context. It doesn't mean simply balancing the gender or race ratio of members; it requires thoughtfully assembling a team that reflects the community you serve."
So even if your organization does not fund disability initiatives directly, you may have a number of grant applicants who are themselves disabled, or their submission may include work in the disabled community. Therefore, having representatives on your board that are themselves living with a disability understand the issues and concerns of that community. Not sure? Take Mizrahi's advice and ask your grantees.

How inclusion and accessibility help philanthropy succeed
Some philanthropic organizations are already working towards higher inclusion rates. Fred Maahs, Vice President of the Comcast Foundation, is the strategic leader of the foundation and works with several charitable and nonprofit organizations. He also works closely with his colleagues on empowering tomorrow's leaders, enhancing digital literacy, and promoting community service.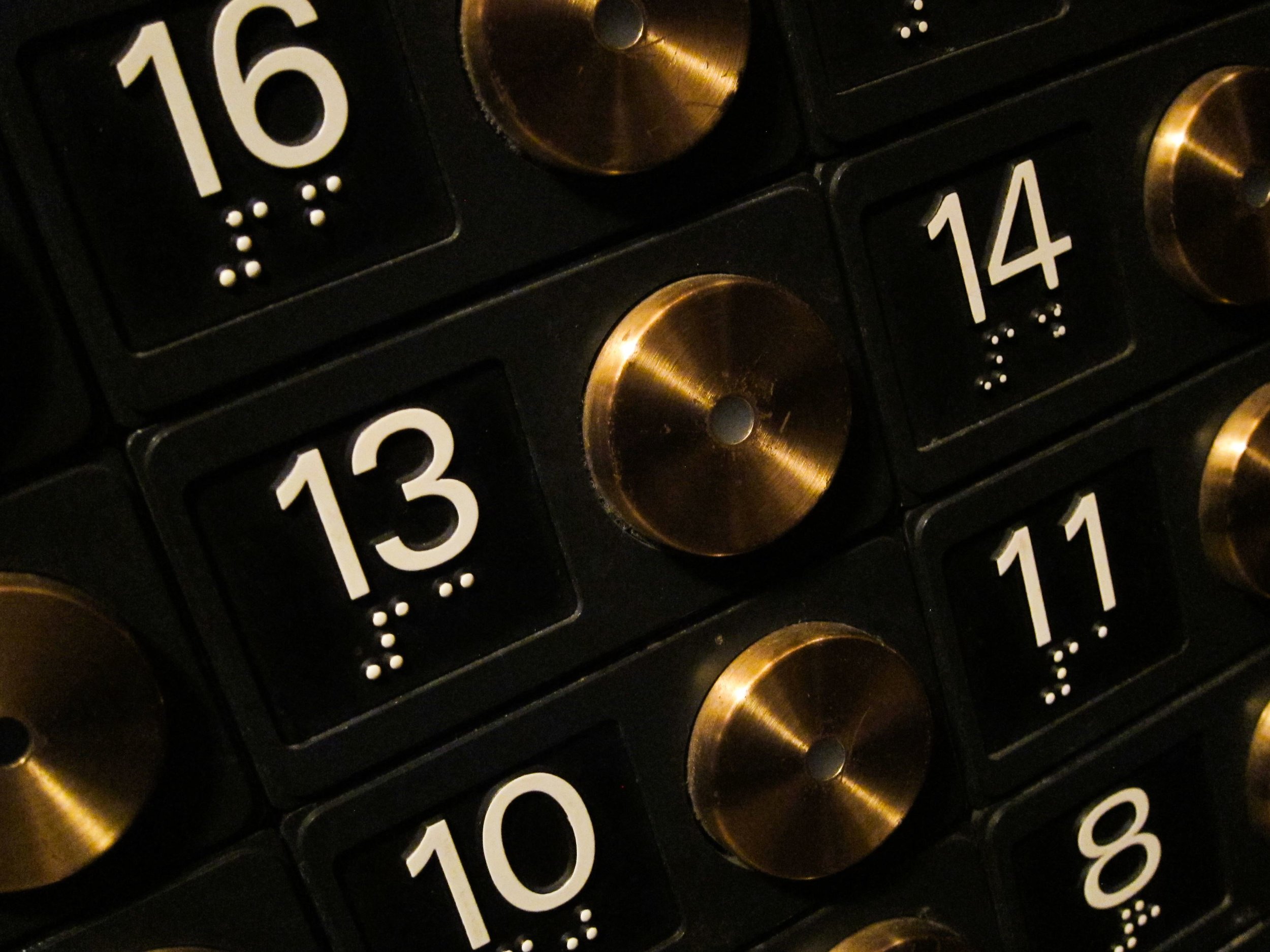 Maahs knows the importance of inclusivity, as he has been in a wheelchair for 32 years. His message to organizations in regards to employing and working with disabled people,
"...what's important is helping people have that comfort level [with people with disabilities]...If you treat [an employee with a disability] with respect, courtesy, and professionalism, it will be mutual...I would ask that employers take that chance on an individual and I will bet more times than not, that individual will prove that given the opportunity, they're going to exceed the expectations of the employer."

Inclusion in arts granting organizations takes the lead
A recent article in The Independent quoted David Hevey, film producer and director and project director of the National Disability Arts Collection and Archive (NDACA), saying: "The stereotype of disabled people used to be that they were a group who needed our pity, when actually, in my opinion, it's always outsiders in society who are the agents of change... You can't necessarily play football with a disability, but anyone can be creative. Art allows people in." The UK's Disability Arts Movement, a movement launched to bring about social change through the work of disabled artists, began in the 1980s, and led to the introduction of disability rights legislation in 1995.
This level of inclusion also extends to those applying for grants. For example, if we continue to look at arts organizations, several offer alternative services, options, and processes in place for artists with disabilities applying for grants. The Ontario Arts Council introduced new policies on alternative services for applicants with accessibility needs. These policies include services for the community and include the option to submit grant applications via email, American Sign Language (ASL), paper, and orally. In addition, the arts council offers accessibility funding to support applicants who require assistance in covering any costs associated with their application.
The California Arts Council has their own Arts and Accessibility Program, designed to improve access to opportunities for people with disabilities in the arts. Their aim is to provide,
"...an ongoing and unwavering commitment to making its services and programs open and accessible to all persons, with and without disabilities. The agency reaches out and nurtures its relationship with the disability community through programs and services in partnerships with the National Arts and Disability Center and with the National Endowment for the Arts."
They offer grants to artists with disabilities and arts organizations, ensuring every artist has access to the funding needed to advance their careers.
Other arts organizations also provide options for grant-seeking disabled artists, or have specific requirements of their grantees to ensure their works are accessible to all:
We have the technology, we can do more
While the inclusion of people with disabilities has become a more prominent issue for American businesses, we still have a long way to go. As an article from the Centre for Effective Philanthropy notes; "...funders need not change their agenda to focus on disability and inclusion — it is almost a certainty that their work already touches people with disabilities. Funders can, however, intentionally acknowledge these complex realities through their grantmaking practices."
Websites and online forms for organizations that offer grants should be designed to accommodate disabled individuals looking to apply for services and funding. There are resources and expertise to design sites for people with disabilities, and organizations such as the Assistive Technology Industry Association that offer resources, including webinars and an annual conference. Vendors and suppliers used by granting organizations, like SmartSimple, should also be able to support you with inclusive technology. All SmartSimple staff, for example, are AODA (Accessibility for Ontarians with Disabilities Act) trained, and our cloud-based platform follows Web Content Accessibility Guidelines (WCAG 2.0) – the international standard for accessible websites developed by the World Wide Web Consortium (W3C).

Next, in our blog series on diversity, inclusiveness, and equity, we'll address common questions on how to build accessible websites and forms and will take you on a tour of an accessible website.