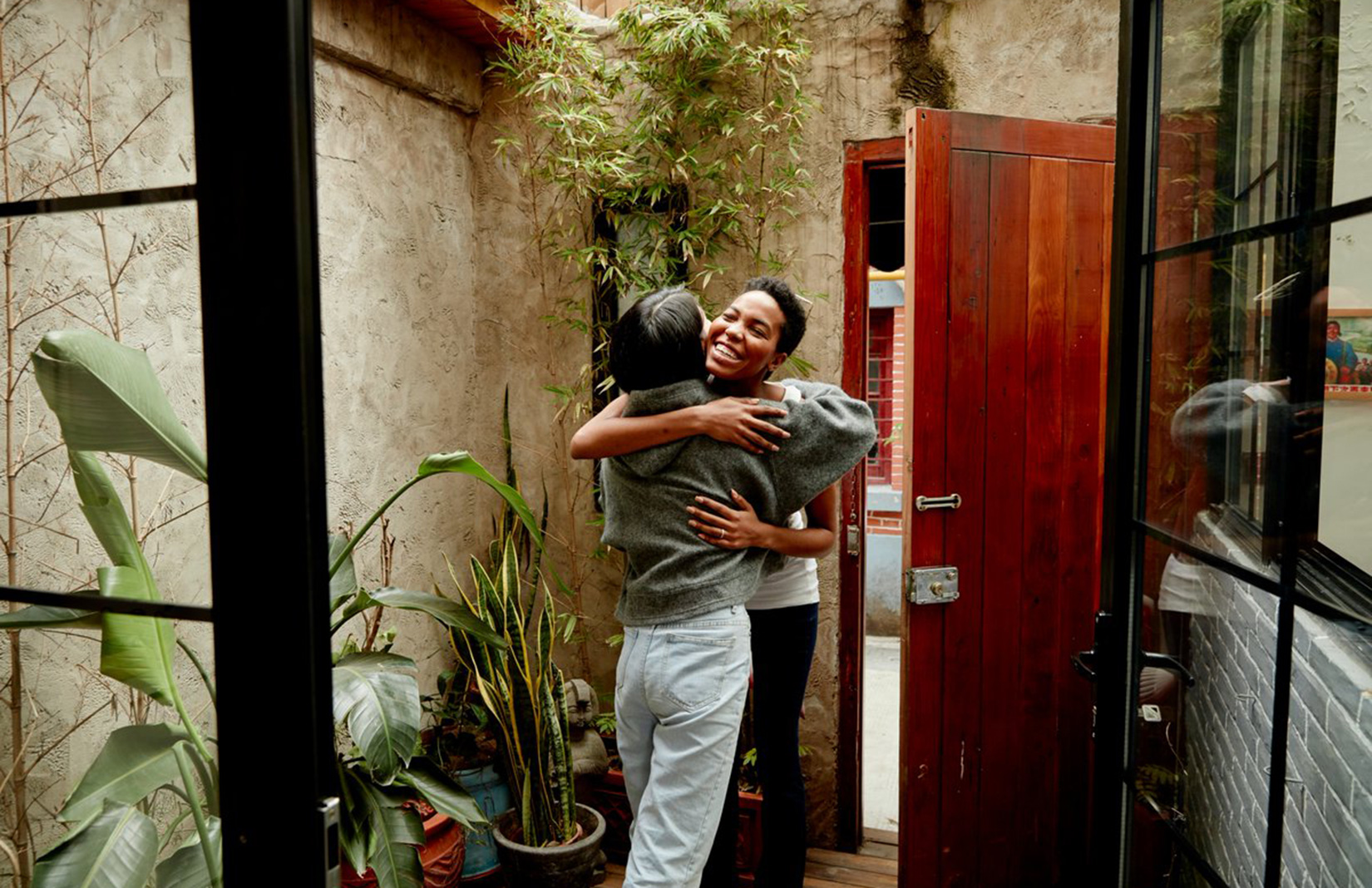 With the record-setting rate of refugees and forcibly-displaced communities seeking housing and care during their relocation into their new country, an increasing number of global corporations are stepping up to address this issue through their corporate social responsibility (CSR) efforts. One of the most effective forms of assistance has been through community-driven volunteer programs because they provide consistent support to a cause while engaging volunteers with transformative experiences.
Here's how Airbnb leveraged their resources to maximize the impact of their Open Homes volunteer program.
Launched in 2017, Airbnb created the Open Homes initiative, which helps connect refugees looking for a place to stay with hosts willing to house them for free. This powerful program empowers Airbnb hosts from around the world to provide low or no-cost, short-term stays for individuals and families during times of need and displacement while settling into their new country. As a part of this program, Airbnb partners with nonprofits to identify eligible guests and works with hosts who are willing to reduce their nightly rates to share the cost of the trip.
To date, the Open Homes community, made up of 6,000 homes, has housed more than 15,000 people in need. This program not only addressed a complex global issue but on a personal level as well — transformational experiences for both refugees and hosts alike. Impactful stories have surfaced on Open Home's website including the one between, Mousa, a translator from Iraq, and Open Homes host, Susan.
Mousa and his family had the opportunity to find asylum in the US through a special immigrant visa but needed temporary housing to support them during their transition. When Open Homes partner, the International Rescue Committee, contacted Susan in Denver, she accepted the call. When reflecting on the experience, Susan states: "When you have the opportunity to host a family, the word "refugee" just dissipates." Watch their story in the video below.
With the success of this program so far, Airbnb has since expanded Open Homes to host medical stays for those, including veterans, traveling for medical treatment.
What can employee-driven programs learn from Open Homes?
Joe Gebbia, Airbnb's Co-founder and Chief Product Officer states: "It takes more than writing a check or cutting a grant to an organization. It's taking whatever you're good at as a company and going out into the world and solving problems." Airbnb did this by tapping into their engaged community and leveraged their supply of homes and hosts to address a global problem. While companies may not have a global supply of homes and hosts as Airbnb, they do have their own innate resources that refugees can use. When creating an impactful volunteer program, honing in on the resources and expertise your employees already have is the most effective asset to maximize the impact of your program. Start with the knowledge base, technology, skills, and passions your employees have and direct that inspiration to address the refugee crisis in the effective way your employees can.
What are some other ways that companies can address the refugee crisis? Chime in and make your voice heard by commenting below.