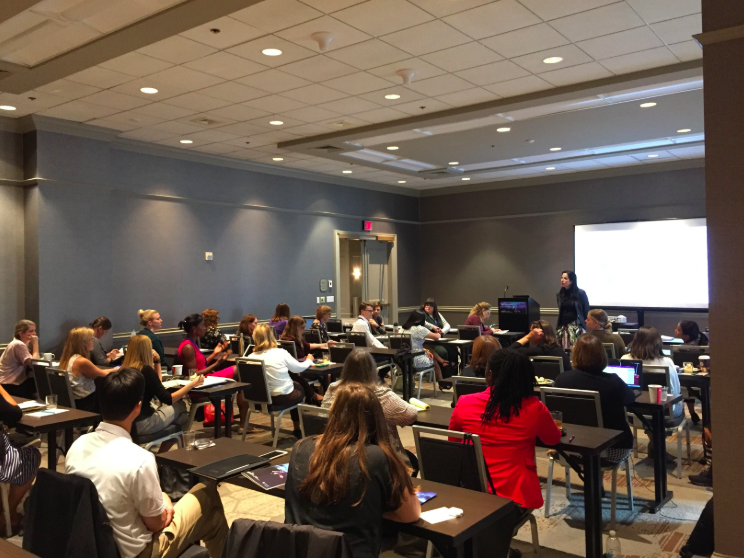 Earlier this month, we traveled to Minneapolis to attend the National Scholarship Providers Association (NSPA) annual conference. We were excited to build on our experience at last year's conference and connect with even more inspiring leaders of scholarship programs from across North America.
Over the course of three days, NSPA's conference brought together over 650 professionals from a diverse cross-section of organizations that offer and administer life-changing scholarship programs, including community and private foundations, public charities, higher education institutions, and Fortune 1000 companies. . They convened at a time of the year when thousands of post-secondary students are well into their fall terms to learn from one another while sharing innovative ways to address current and future challenges in their communities across North America and beyond.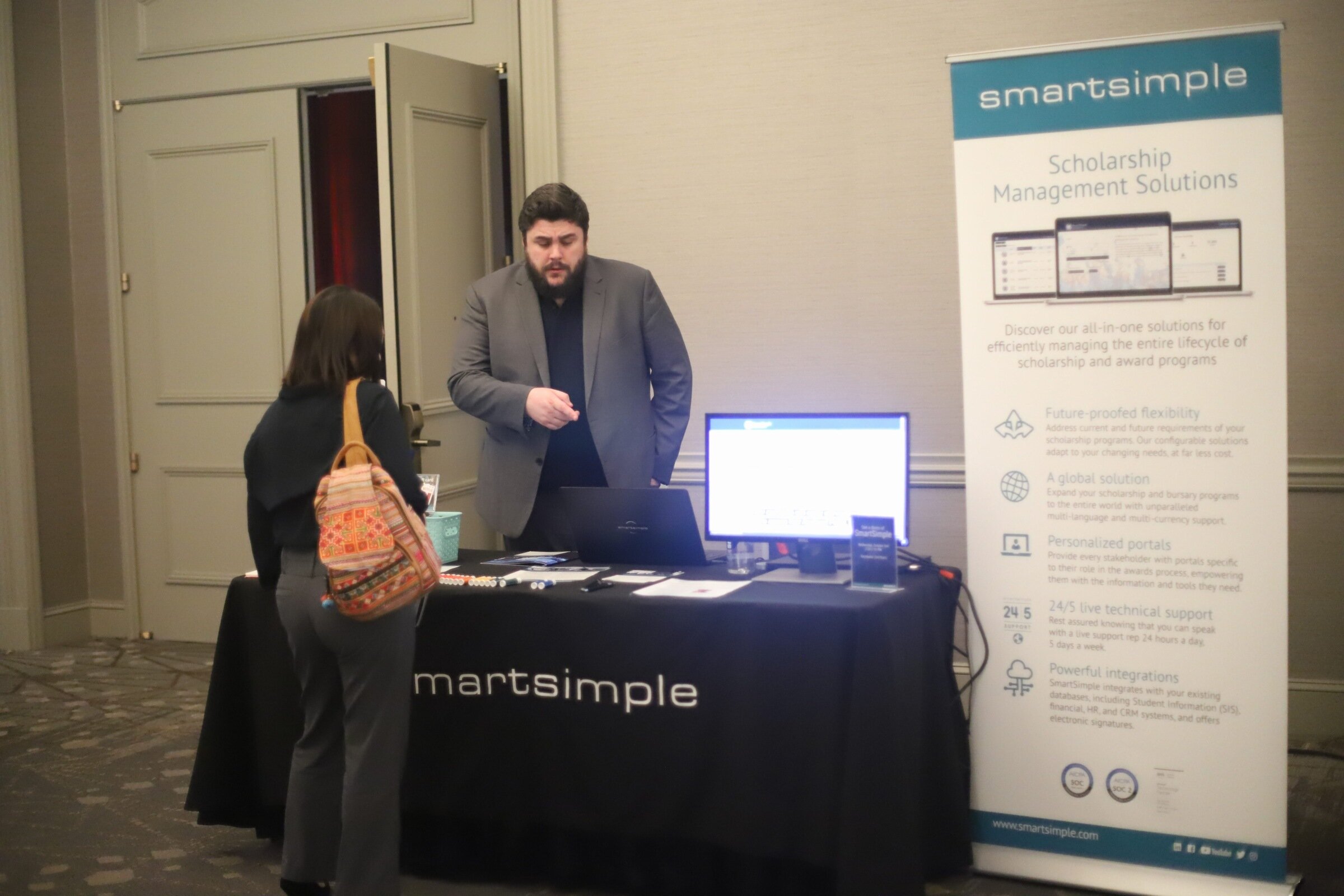 This year's theme for the conference was "Impact." Impact not only on the individual lives and careers of scholarship recipients, but also their greater, long-term contributions in their communities, states, and the world at large. The theme was addressed throughout the conference with one guiding question: "How do we as scholarship providers measure our impact and what outcomes are we striving to achieve?"
NSPA's conference provided an opportunity for scholarship providers to dive deeper on how they can make the most impact by funding, supporting, and connecting students through their programs.
Read How Universities Canada Saves Significant Time In Their Intuitive Online Application Process
Throughout the conference, breakout sessions addressed various aspects of scholarship program impact and how to make it better. SmartSimple's Rachael Sloat led a demo session of SmartSimple's scholarship management software on October 2nd. During the session, we walked the audience through features that include flexibility to configure even the most complex scholarship management program's needs, scalability to grow programs with innovative technology, and best-in-class security to protect important applicant data.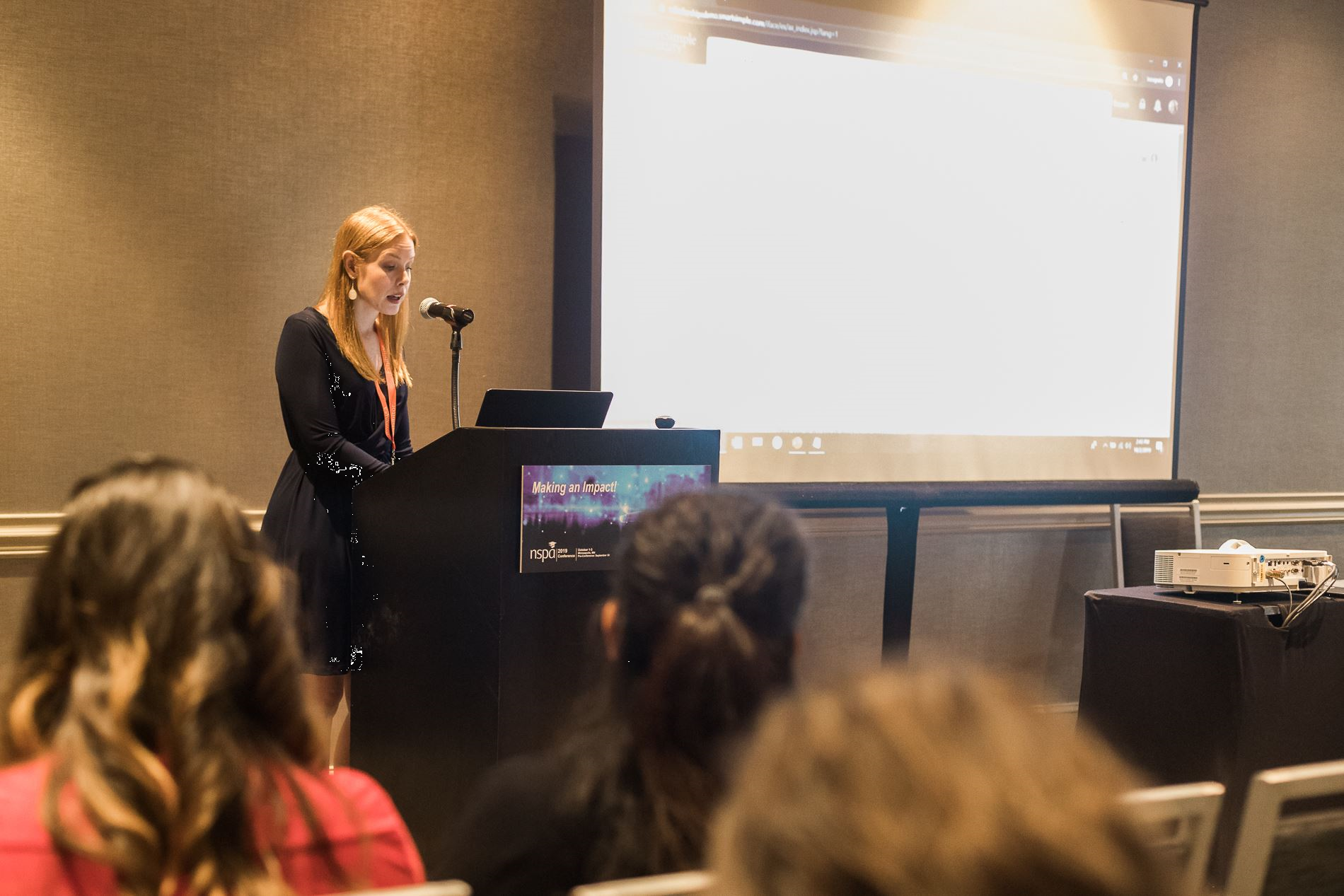 Measuring the impact of a scholarship program is critical in addressing in justifying the cost of providing student aid. For example, if a community foundation helps a student struggling with the cost of medical school, they may end up contributing to genome research that saves thousands of lives. In order to ensure the SmartSimple's scholarship management program offers built-in tools to assist scholarship providers in reporting outcome and impact measurement in their programs.
Tracking the impact of scholarship programs and individual awards is no easy challenge to tackle, especially over the course of years or even decades. And even when students are lucky enough to receive scholarship funds towards their education, According to the most recent IRS data, the federal government collected $886 million from more than 188,000 tax returns, from taxing scholarships. That was in 2016, before the recent tax changes, which are projected to take a much bigger bite out of student's income. In a joint press release, national scholarship providers are calling on Congress to stop taxing students for scholarships. Robert C. Ballard, President & CEO of Scholarship America stated:
"Taxing scholarships means that money is being sucked out of higher education at a time when tuition and student debt are rapidly climbing. It only adds to the crushing financial burden many students face. Our tax system is harming college students and potentially preventing them from being successful."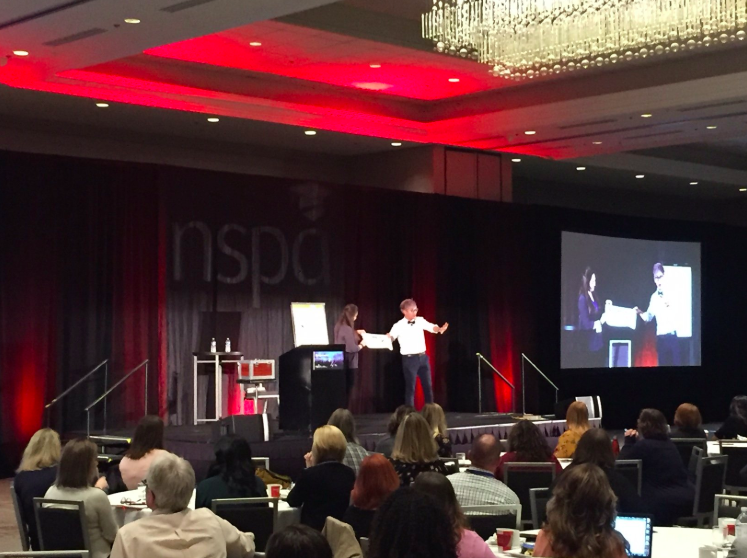 Technology has to work for all of us - from the scholarship applicant taking the time to apply for financial aid to the providers who spend endless hours reviewing, approving, and reporting on applications and awards. Just as scholarships are a means to closing the gap between the increasing cost of education and future talent realizing their dreams, technology should be helping your staff lessen the administrative costs and burdens in a manner that's authentic to how you work. SmartSimple has helped our clients achieve just that (see Universities Canada and other funders like Helios Education Foundation). Through our platform-based software, it's your process that we help to improve through automation that can help you quantify and achieve your outcomes while saving you time for what matters.
Looking to make the most impact with your scholarship program? Schedule a demo of SmartSimple's scholarship management software to see how.