Each quarter, we release a series of upgrades we've developed over the last three months, many of which are created out of your needs. Out of the extensive list of upgrades (listed on our Wiki), we highlight and select a small of group of features that elevate your user experience. Below is a summary of the exciting updates geared to make your platform easier
to use.
For our first upgrade of 2019, we're bringing in the new year with exciting upgrades that focus on your ability to access and visualize your data the way you want to.

Watch the video below to review the highlights from the February 2019 upgrade.
---
Improved List View builder
Building and modifying list views have never been easier! Our new and improved List View builder enables you to quickly and easily build the list views you need. We have simplified the creation of list views so you can access important information quickly. With a single click, you can add fields and columns, add multiple fields to the same column, reorder columns with drag and drop, and remove any columns you don't need.
---
Link to open Organization and User in a Modal window
Locate information in your system stress-free without having to bounce back and forth between pages. You can open users profiles such as the owner, applicants and related organizations from the main record in a modal window without navigating away. When you have your desired information, you can click on the 'X' of the window and continue working where you left off without skipping a beat.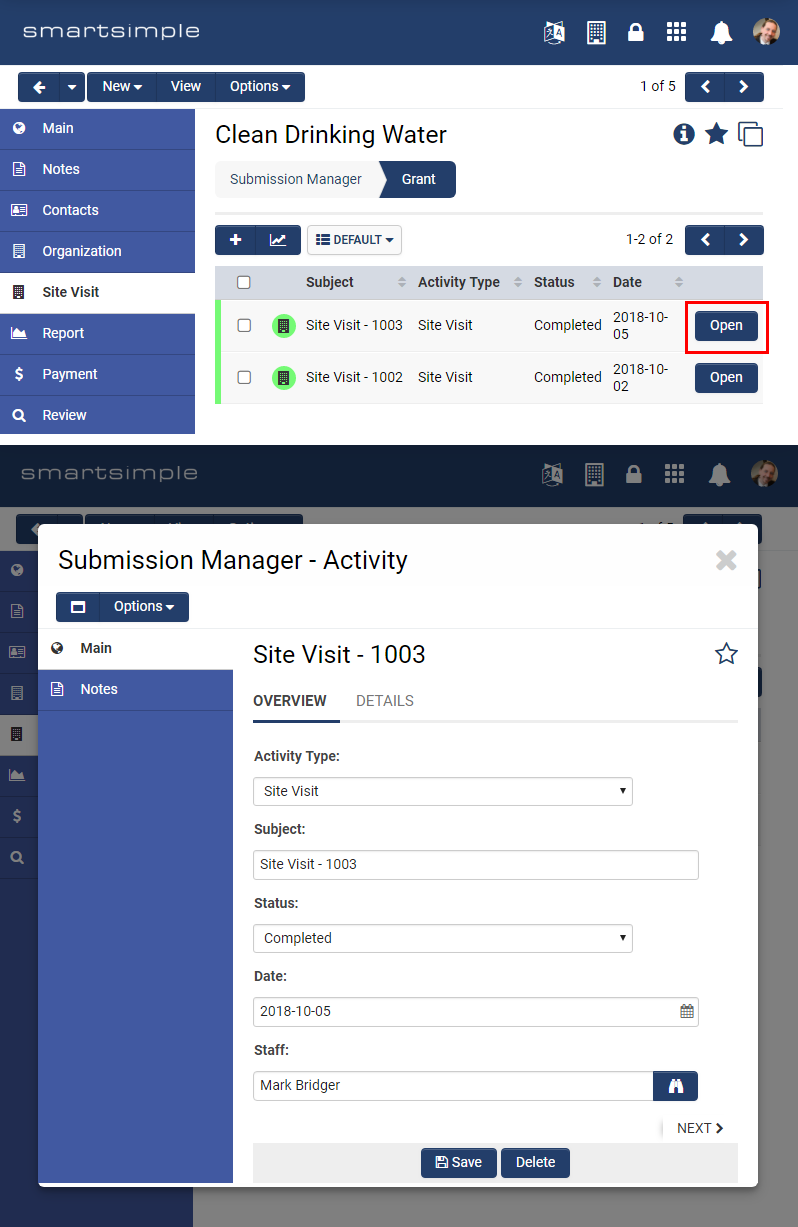 ---
Open sublists in a Modal Window
Have you ever wanted to edit a user from inside an application but you did not want to navigate away? We have added a user setting to open list views found within applications in a modal window. Now you can easily open and edit users, reviews and progress reports without navigating away from the main application.
---
New Icons for System types
Sometimes providing the right visuals can be the best way of organizing your system. This is why you can now designate icons to types of objects so it's easier to tell the difference between an application, a payment, a user and an organization. Once you select an icon for each type of grant, the icons will automatically show up in list views.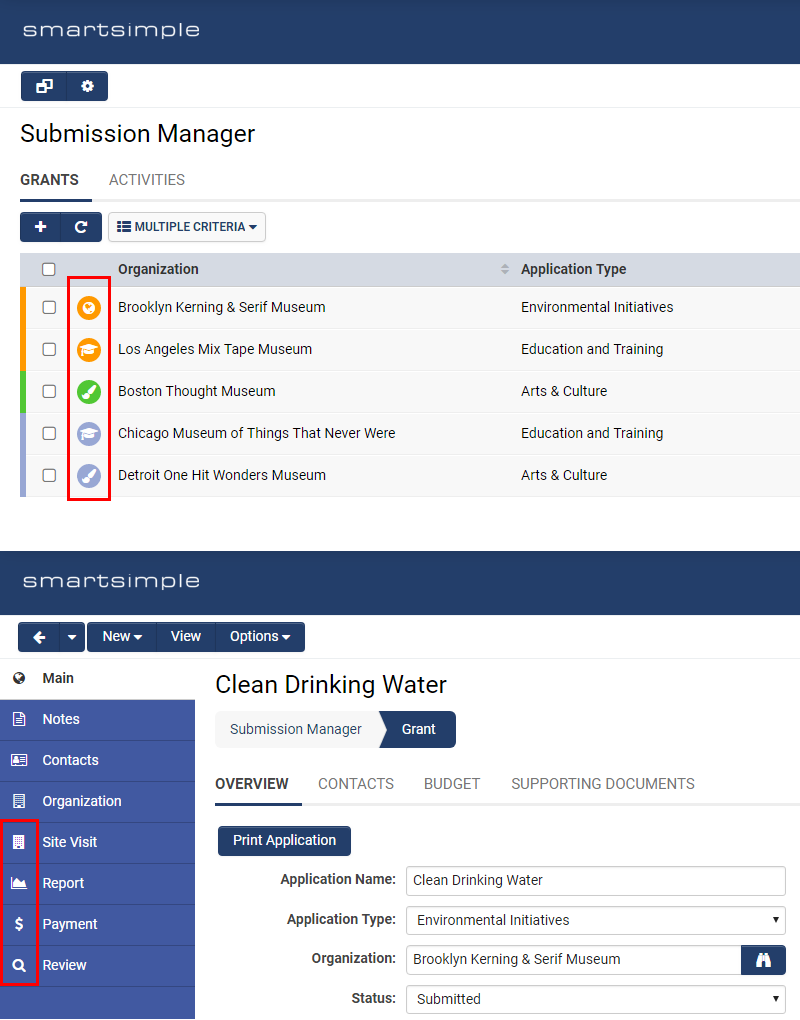 ---
Grid Style layout options for List Views
We've added more layout options to let you control the look and feel of your system. You can choose from a full-width image, thumbnail left, or thumbnail right options.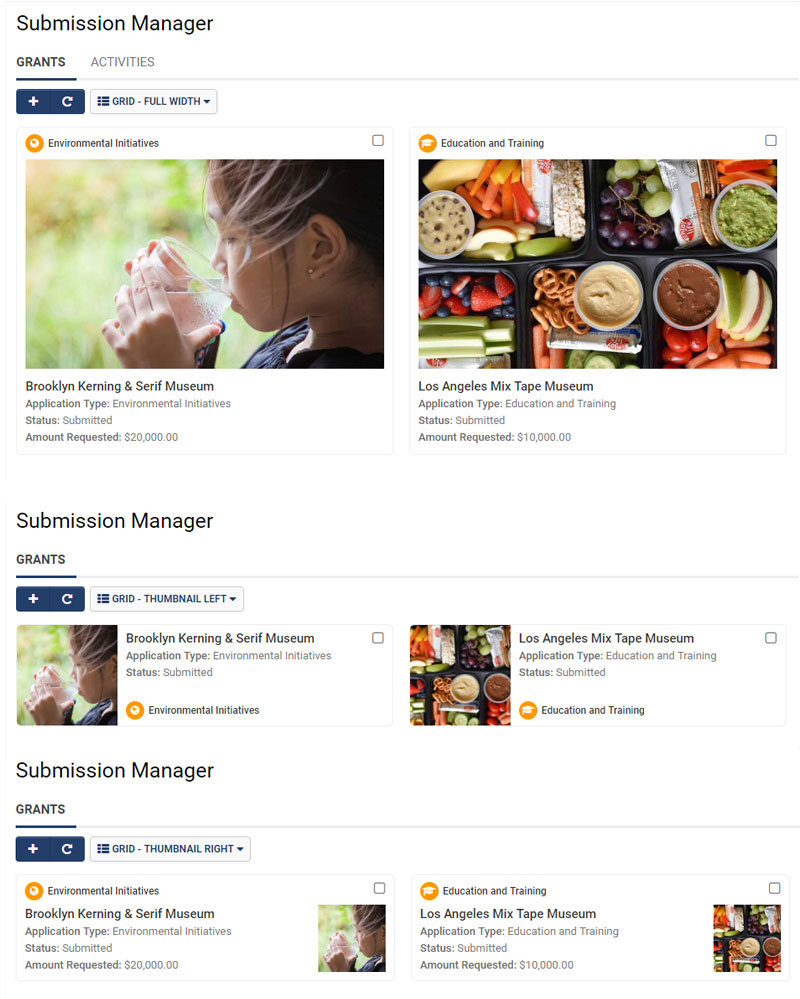 ---
Tree Style List View
Continuing with making your visual experience better, We've introduced a new Tree List View option. Now you can see applications, uploaded files, payment documents, and all related records laid out in an intuitive hierarchical structure.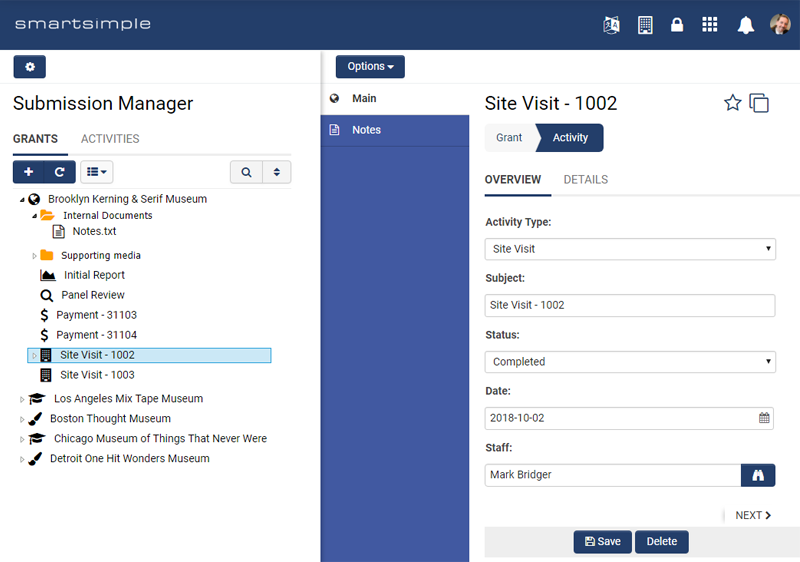 ---
Aggregated "To Do" List View
Have you ever wanted a single "to do" list of the things you need to attend to from different areas of the system in one area? We added the ability to create an aggregated list view in your user portals. In one easy-to-access location, you can see Users, Organizations, Grants, and Reports in one single list view.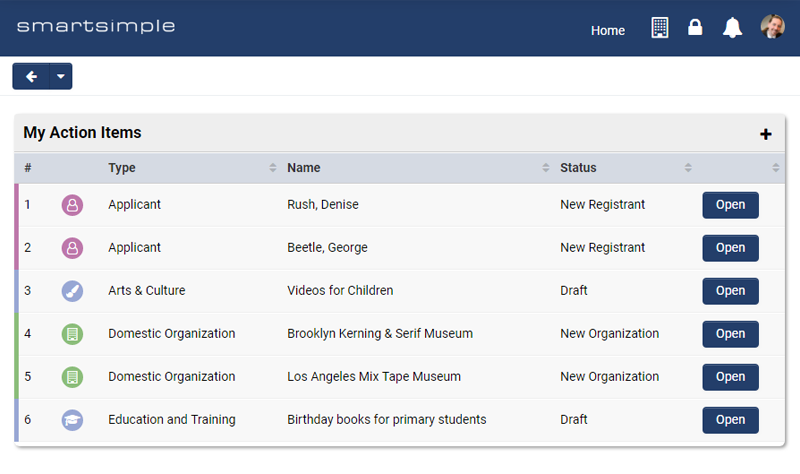 ---
To view the complete list of enhancements from the February 2019 Upgrade, visit the SmartSimple Wiki.