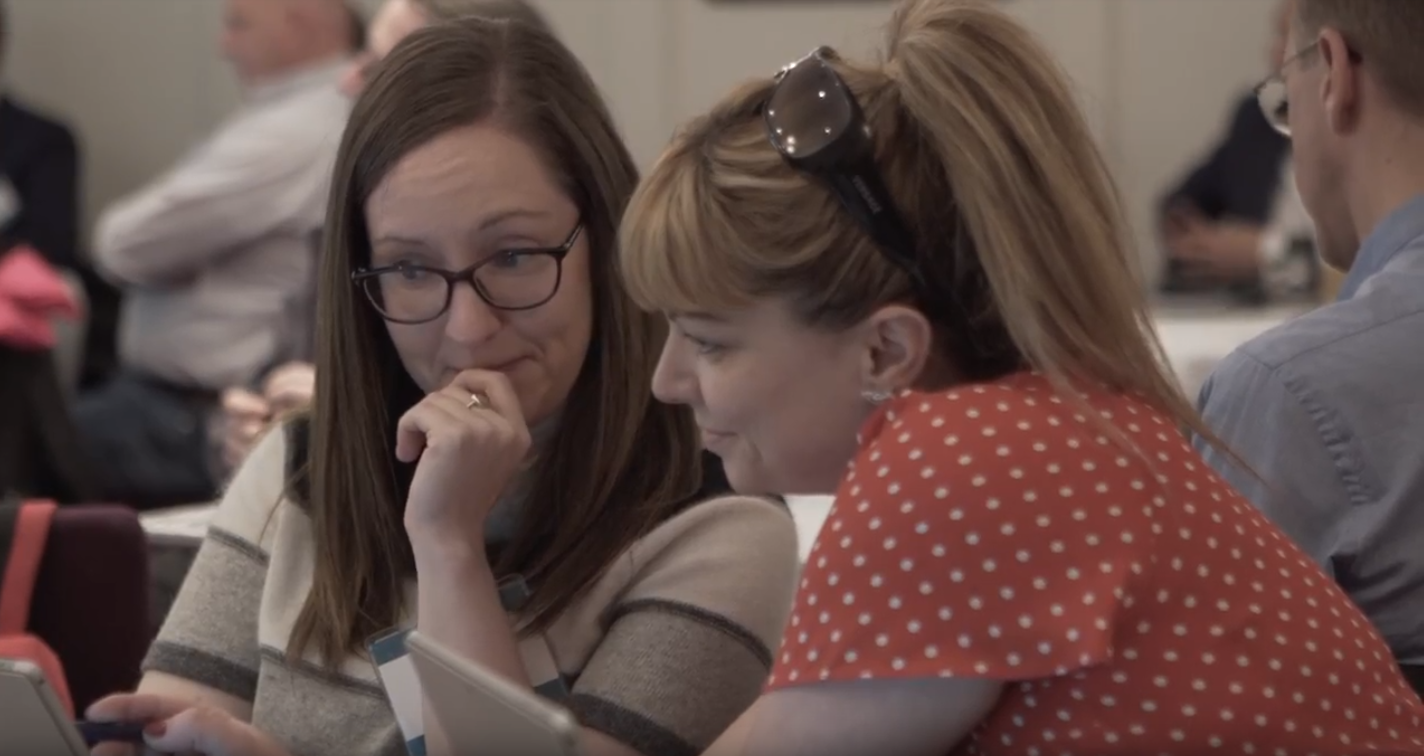 On May 23 and 24, 2019, we hosted our first-ever EMEA Summit in Dublin, Ireland t foster celebration and connection within the ever-growing SmartSimple community. Attendees from around the globe gathered into one room to share their experiences and learn, connect, and grow with each other. Here's what happened.
As SmartSimple's community is happening all over the world, the need for connection has never been greater. In appreciation for all the great work being done in the world, we curated a two-day experience to help our EMEA community fully take advantage of their systems while collaborating and sharing experiences with other users and SmartSimple staff.
"Some of the goals for those two days was to share exciting system updates, discuss the best practices adopted by our established client and promote them with a younger client base. But the most important goal for those two days was to enable clients to openly discuss and share knowledge and experience between themselves." — Chris Kulczyk, EMEA Director of Operations for SmartSimple
Hosted at the beautiful Fitzwilliam Hotel in downtown Dublin, we facilitated workshops on best practices, building intuitive user portals, making systems more accessible, knowledge exchange activities, general sessions to hone your skills and knowledge base led by the SmartSimple leadership team and your fellow users. Participants found great value from their experience. "EMEA's been great because you get the chance to chat with the other stakeholders. You get to see other people's platforms as inspiration for your own," says Neil Dundon, Technical Lead for Science Foundation Ireland.
Watch what happened at the EMEA Summit in our recap video below.
"The EMEA Summit is a great opportunity to meet the greater SmartSimple Community. At the event we can see and hear firsthand how our community is using SmartSimple to achieve their goals and community members can network and share what they do and what they have learned. The EMEA summit is an opportunity to share best practices and showcase new features. At the event, we build relationships and understanding and we learn where our community wants us to focus our development efforts. I recommend it most highly." — Mark Bridger, UI Lead and Training Officer for SmartSimple
One of the standout and exciting elements was the collaborative show and tell presentation where users from Europe and the Middle East could showcase their amazing work to their peers. This was an opportunity to see each others' favorite SmartSimple features and how it helped them with their day-to-day operations. On the second day of the summit, we had client specific presentation from the Dutch Cancer Society (KWF) discussing their journey from before and after the SmartSimple platform was adopted.
"In line with our growing client base we expanded our EMEA Summit to a two day event. We were humbled that over 30 clients from 7 countries made the trip and took two days out of their busy schedules to share knowledge and collaborate." — Brendan Bradley, EMEA Managing Director for SmartSimple
The EMEA Summit attendees from all over the world not only gained a wealth of information, best practices, and tools to make their system better. They also gained a new, broader community of global change-makers and innovators, that will only grow at next years' summit. "Every time we meet with our clients, we share and learn so much. This time was no different. Many conversations we had resulted in new enhancement to benefit everyone," says Chris Kulczyk, EMEA Director of Operations for SmartSimple.