We get into many great conversations with businesses, and one term that always comes up is the ever-ominous "CRM." Every business needs one, yet the CRM concept is a complex one because it's open to so much interpretation. Take for example the "C," in CRM; it can mean "Client," "Constituent," and "Contact," all meaning very different things. In our upcoming ELEVATE San Diego session led Eric Lauer, SmartSimple's Director of Customer Experience, we'll be settling the confusion, once and for all.
In our 'What Does 'CRM' Really Mean, Anyway?' presentation in our upcoming ELEVATE conference, we'll be describing what a CRM is, how it needs to be defined by looking through a broader lens, how a Client Relationship Manager is not a product but a process, and how it's all about integrating collective intelligence.
"There's a specific approach we take to CRM's at SmartSimple, so we want to clear up any ambiguity around what CRM is to help the our community get on the same page with a clear understanding. With CRM's, clarity is everything. You need to know what you actually need, and what can actually get you there, but that can't happen if you're working off of the wrong definition." — Alex Wong, SmartSimple's Marketing Director
Overall, you don't know how your community's going to evolve, so you should never know how they will be using your system. At SmartSimple, we take CRMs as a guiding process of collaborative community building. Any contact in our system is an active user — there's no differentiator.

When a user has access to their account, they could build it out more naturally with more accurate and up to date information. Our CRM is more of a living, breathing dialogue rather than a one-sided sales database.In business, everyone needs to understand their constituents, clients, and customers, so everyone needs a CRM. To remain competitive as a business, your priority needs to focus on the relationship and experience you have with your community. The way you engage with your clients impacts the value they return to you.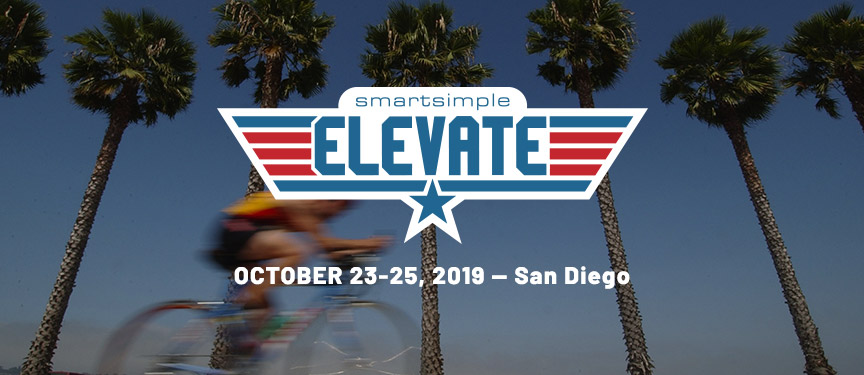 Join us at ELEVATE San Diego on October 23-25 to learn more about how you can create a CRM that scales your program to limitless heights. Registration is open!