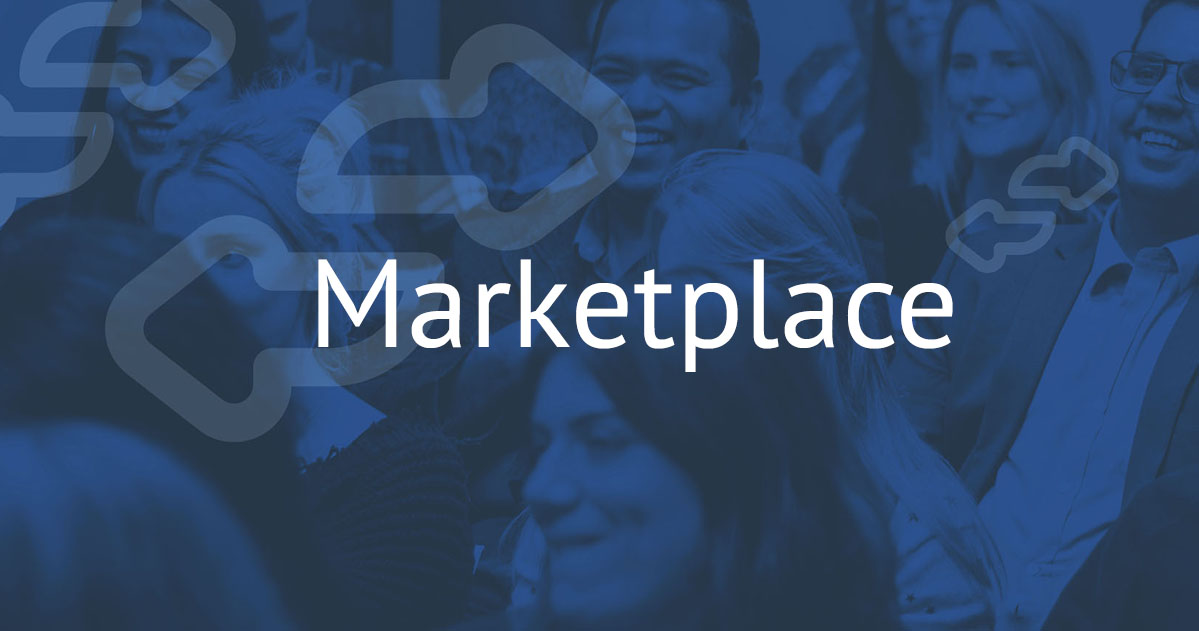 Over the years, SmartSimple Cloud has empowered organizations globally by helping them solve their complex operational process challenges. With new functionality added regularly, there are more settings and options to help organizations work more efficiently and impactfully.
Need a shopping cart to manage purchases? SmartSimple Cloud has a feature for that. Need help sharing your Organization's Social Impact through impactful maps-based reports? SmartSimple Cloud has a feature for that too.
For SmartSimple Cloud users, the challenge has never been a lack of features and tools. Rather, it's been about feature discovery. Clients tell us that it can be challenging to discover the full suite of features available on SmartSimple Cloud. With no centralized destination to browse through SmartSimple Cloud's full solutions catalog, some clients have found it difficult to unlock the full functionality of the platform.
That's why we've launched the new SmartSimple Cloud Marketplace.
The SmartSimple Cloud Marketplace is a one-stop destination for clients to find the latest features, as well as SmartSimple's best-kept secrets just waiting to be discovered. With a fresh, clean look, solutions and features can easily be discovered, with each item including summaries that explain what each does and how it can be used.
Features and solutions are tagged by category, enabling clients in specific industries to easily find ones that are designed for them. Clients in grants management for example will find it easy to find additional tools for better communication and collaboration, while organizations that do research grants management can find SmartSimple Cloud's ORCID integration and powerful reviewer assignment features.
This new marketplace replaces the original SmartSimple Marketplace, which featured external software and solutions that could be integrated with SmartSimple Cloud. All new and upcoming features will be released through the SmartSimple Cloud Marketplace. As we continue to add more existing features to the marketplace, it will eventually be the home to all of SmartSimple Cloud's features and solutions.
What will I find in the SmartSimple Cloud Marketplace?
You'll find a range of items in the SmartSimple Cloud Marketplace. Added will include features such as, fully configured solutions as well as external products and applications that can connect with SmartSimple Cloud. You'll also find a range of services listed, from training to consulting.
New marketplace items will be added every week, with solutions and features tailored for a growing list of industry verticals including Corporate Social Responsibility, Scholarship Management, Government funding, and Awards Management.
How can I add a new feature or service?
Every SmartSimple Cloud Marketplace feature, solution, or service has a detailed description page where you'll find the 'Get it Now' Button. If you're interested in getting set up with one, just hit the button, complete the form, and a member of the Marketplace Team will reach out to you.
Where can I find the SmartSimple Cloud Marketplace?
Anyone can visit the SmartSimple Cloud Marketplace right from the SmartSimple website under 'Services'. You can visit the SmartSimple Cloud Marketplace here. As we continue to add more features, you'll want to check back regularly to see what's new.
Got questions? If you'd like to learn more about the marketplace or any of the marketplace items, contact our marketplace team, who are standing by and eager to chat!