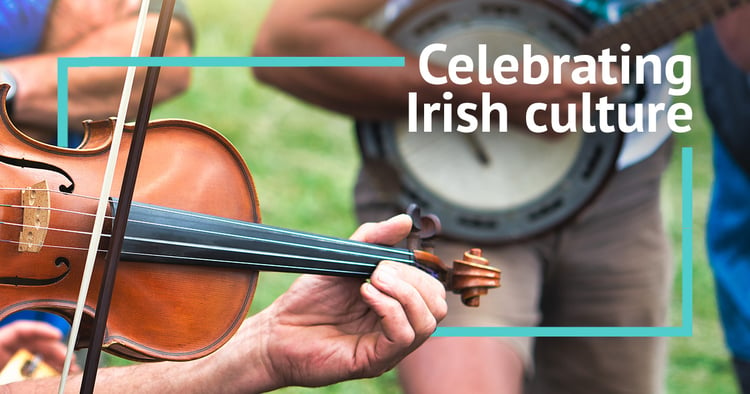 St. Patrick's Day is a time for celebrating Irish culture and history, and this year, SmartSimple held a memorable event to mark the occasion. Employees and their families gathered together to enjoy an evening of music, stories, and memories.
The event featured Bryan O'Leary, an accomplished traditional Irish artist, who shared his gifts with the audience by playing the accordion, singing and telling stories that transported us straight to the heart of Ireland. Bryan's grandfather, Johnny O'Leary performed traditional Irish music from the age of 5, so Bryan decided to follow in his footsteps after his passing. He has since had the honor of performing for Irish President, Michael D Higgins. He also spoke about his family history, which has been steeped in traditional Irish music for generations. This really helped those of us less familiar with Irish music and its history gain a deeper appreciation of the history of St. Patrick's Day.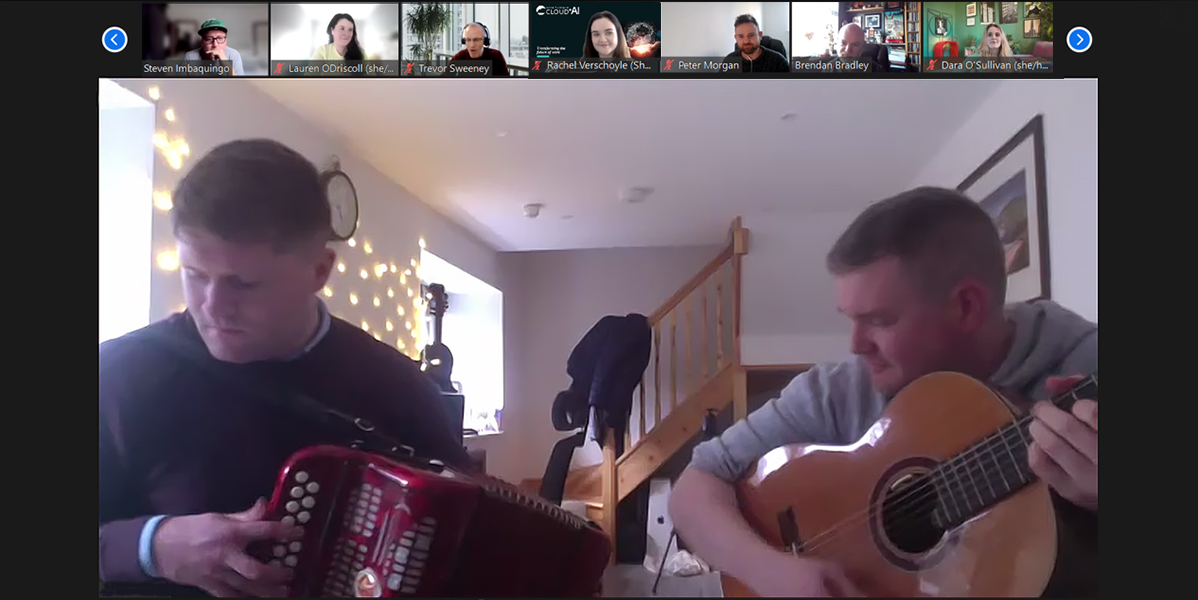 But the entertainment didn't stop there. The brilliant Matt Griffin, a talented instrumentalist, also joined us for the evening. Matt wowed the crowd with his skills on guitar, and added another layer of musical delight to the night.
Throughout the event, we were treated to a wonderful performance that included Irish songs like "Rag and Roll, "Fields of Athenry", and "The Patriot Game." The latter song was particularly impactful, as it spoke to the resilience of the Irish people. Bryan and Matt both spoke about Irish history and culture, making us all feel included in the celebration.
This event wasn't just about celebrating St. Patrick's Day. It was also a way for SmartSimple to show appreciation for its employees and their families. By bringing us all together for an evening of 'craic agus ceol', we're reminded that we're all part of a larger community, and that our contributions to the company are valued and appreciated.
Until next year, Lá Fhéile Pádraig! Happy St. Patrick's Day!