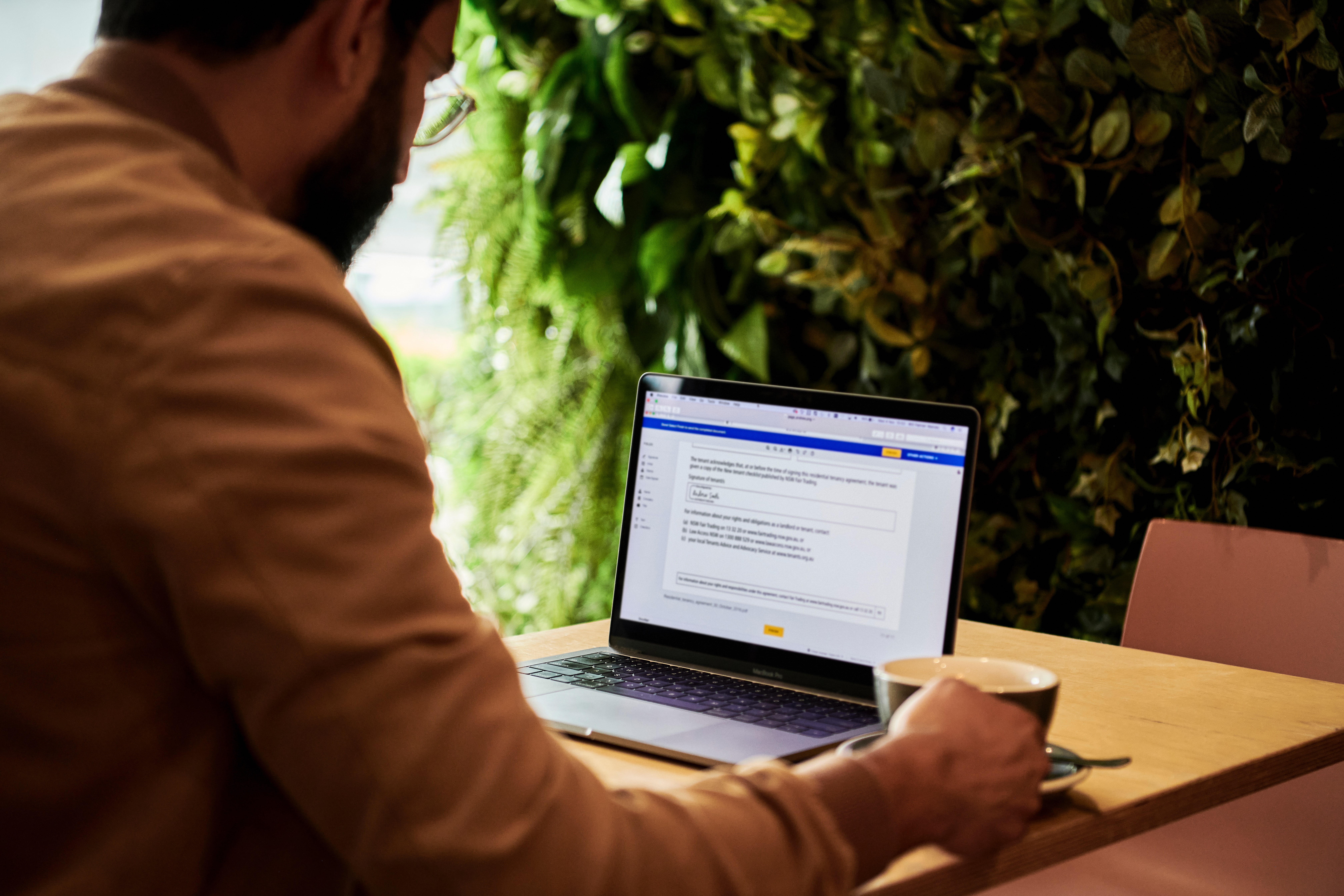 Going into our second year of the global COVID-19 pandemic, most of us have adjusted to working remotely. Admittedly, there are some things that are more difficult to manage virtually, but executing agreements shouldn't be one of them.

Tools like DocuSign's eSignature solution have been pivotal in helping organizations manage activities that are traditionally managed offline like agreements and contracts. It's just one of the dozens of apps on the SmartSimple Marketplace that can be added to any SmartSimple Cloud system to extend functionality, so that you can manage even more of your operation from place. There's PayPal and Stripe for online payments, Salesforce for CRM, or Microsoft Dynamics GP for Accounting to name just a few.

Read on to see how one financial institution automated their e-signature workflow with SmartSimple Marketplace's DocuSign eSignature app to not only meet urgent funding needs in their community, but also accelerate their operational efficiency.


Is your manual agreements process helping or hindering your response time?

Imagine that your organization wanted to respond to urgent requests for funding, and your team needed to send out an abnormally high number of grant agreements in a matter of weeks. If you're doing it all manually and relying on snail mail, what would it take – and more importantly – how long would it take to accomplish that?

Thankfully for SmartSimple Cloud users, that's a scenario they don't have to worry about. The SmartSimple Marketplace connects clients to a bevy of e-signature tools to help you automate and streamline how agreements are managed and shared.

Suppose that you're a SmartSimple Cloud user and you've enabled e-signature in your system. With a few clicks of a button, you open up the document, plug in the emails of the signees, drop in the appropriate signature tags, and deploy as many copies as needed.

Once the documents are sent to applicants, the program creates an audit-ready trail to easily track the status of each contract and send alerts when signed. Signees can upload, sign, and save their copies from their computers or mobile devices. And signed documents are automatically routed to and securely stored in SmartSimple Cloud.

By the end of it, you've just spent a few minutes managing a process that used to take hours of effort.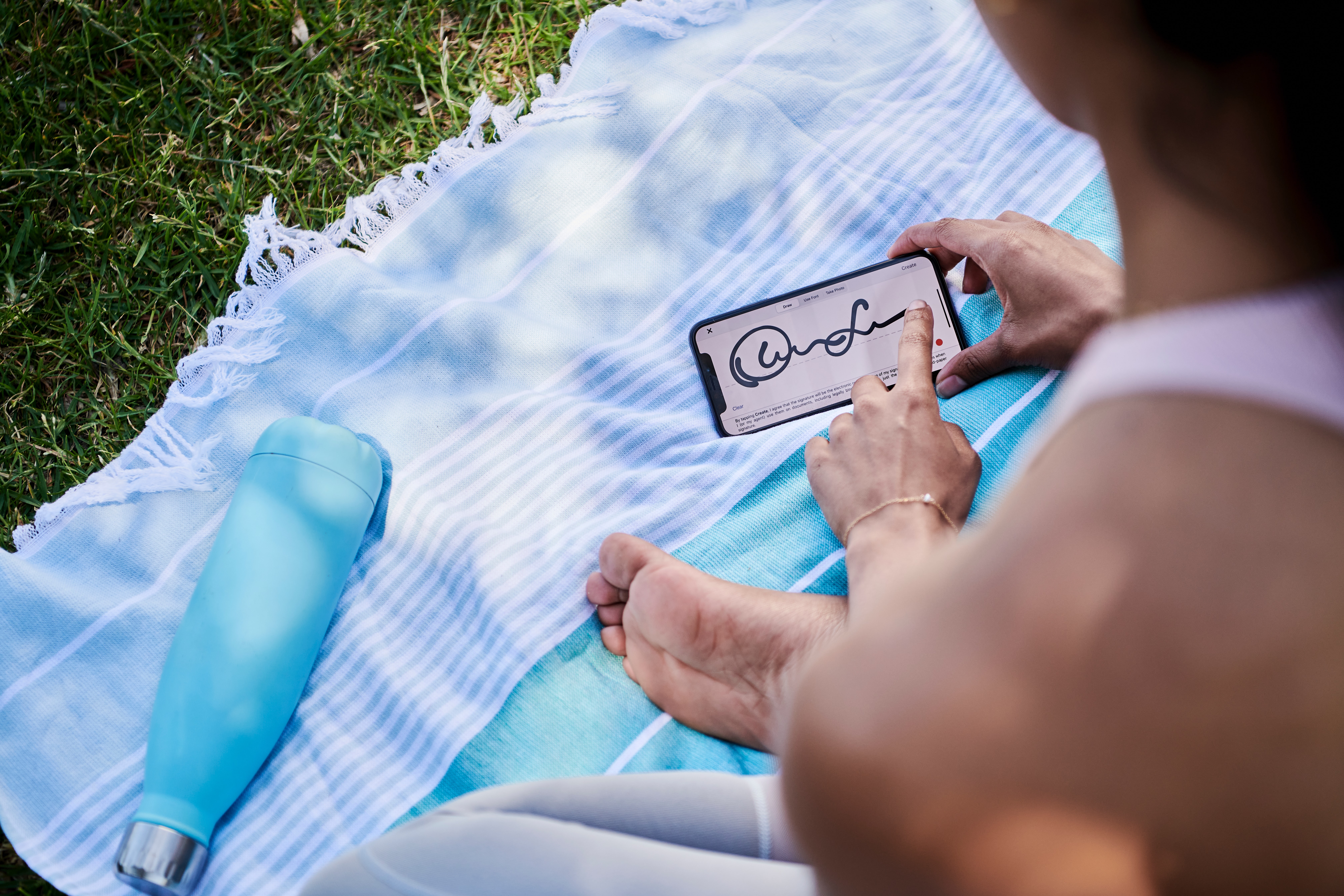 How The Reinvestment Fund disbursed 111 loans in 14 days with SmartSimple Cloud and DocuSign

The Reinvestment Fund (TRF) is a mission-driven financial institution committed to making communities work for all people. TRF brings financial and analytical tools to partnerships that improve access to affordable housing, nutritious food and health care, schools where children can flourish, and strong, local businesses that support jobs.

Before adopting SmartSimple Cloud to manage their grant and loan programs, TRF managed its agreements manually via paper and email. But through SmartSimple Cloud, TRF was able to automate the process and drive efficiency to the point that they were able to respond to the pandemic by providing rapid financial relief to the communities they serve.

Andrew Crerand, Systems Administrator, Information Technology & Services at TRF, spoke with us about two of their successful grant programs that were measurably improved with SmartSimple Cloud and DocuSign.

The Reinvestment Fund's COVID-19 relief programs

One of TRF's two COVID-19 relief initiatives was a grant program to support Philadelphia-based childcare providers. Had TRF continued with their old paper and email process, running the program would have been much slower and disjointed. But leveraging SmartSimple Cloud along with DocuSign's eSignature solution, they deployed $6.7M in grant awards to 416 childcare centers and processed over 700 applications for this program over a month's time.

"For our team, being able to quickly check the status of the agreements we sent out for signature was incredibly useful," says Crerand. "We were also able to create workflows that automatically moved the loan or grant onto the next stage of the process when the document was signed, reducing the amount of staff interaction throughout the process."

TRF's grant managers were not the only ones to see efficiency gains from the e-signature application. Their grant applicants were delighted by the streamlined and mobile-friendly process. "We have been able to collect hundreds of applications, review, score and approve them, and send agreements for signatures much faster than our team of six program staff would have otherwise been able to handle," says Crerand.

With an automated e-signature process in place within their giving programs, TRF could collect digital signatures from anywhere to execute their agreements faster.

What would greater efficiencies do to help your mission?

Right now, DocuSign and SmartSimple are offering a 30% discount for eligible nonprofit organizations, as well as a complimentary 30-day trial of DocuSign eSignature for Platform3 users.

According to DocuSign, more than 82% of agreements requesting e-signatures are completed in less than a day, and 50% in less than 15 minutes. Leveraging e-signature apps like DocuSign with SmartSimple Cloud means both faster turnaround times and high accessibility for your applicants.

Run your programs more efficiently by automating your agreements process

Automating your agreements process with DocuSign eSignature on SmartSimple Cloud saves your team hours of work, so you can get back to what's most important: your mission.

To learn more about the DocuSign offer or to enable the DocuSign integration in SmartSimple Cloud, get in touch with us today.