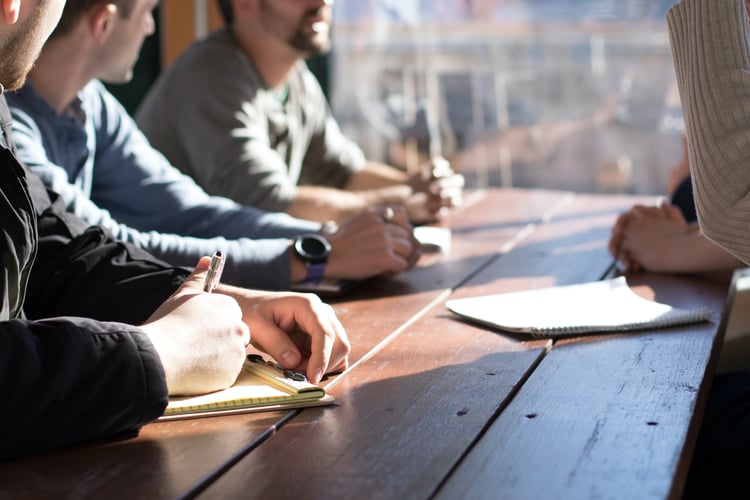 In any given year, the auditing requirements of government agencies are challenging to navigate. For state and local governments in the US, compliance with the Federal Funding Accountability and Transparency Act (FFATA) means closely tracking funds received from federal awarding agencies and disbursed to a wide array of subrecipients – non-profits, public agencies, health facilities, businesses, higher education institutions, tribal governments, individuals, and other organizations—and reporting all pertinent data back to the federal government.
Considering the large dollar amounts at stake, the chain of funding recipients and subrecipients involved, and the number of SF (Standard Form) reports to submit, the paper trail is staggering even in a "normal" year.
In the wake of the COVID-19 pandemic, the need for government agencies to keep good records has only intensified. Hundreds of billions of dollars of additional funding through the CARES (Coronavirus Aid, Relief, and Economic Security) Act has flowed through state, local, and tribal governments to address everything from critical medical supplies to unemployment to education. While FFATA led to the creation of USAspending.gov, the website that tracks all US government spending, the CARES Act has Pandemic Oversight, a website dedicated to monitoring the outflow and usage of all federal coronavirus relief funds. Every taxpayer dollar must be accounted for. But is it?
According to the Pandemic Response Accountability Committee, the federal watchdog behind Pandemic Oversight, the road to CARES Act transparency is littered with obstacles of all kinds, including technological limitations and the speed with which relief funds were distributed. It's one thing to aim for transparency, but another to actually achieve it.
SmartSimple Cloud for Government Funding is our end-to-end grant administration solution for government agencies with one overarching goal: to help our clients at all levels of government achieve greater transparency by giving them increased visibility over incoming and outgoing funding. Because transparency is not simply a burdensome bureaucratic requirement: it's actually key to delivering effective grant programs, even in non-pandemic times.
Let's take a closer look at how SmartSimple Cloud for Government Funding, and in particular its Source Funds Manager module, can help to boost your transparency and lessen the burden of the audit process by seamlessly tracking funds from source to subrecipient.
"Having one central system has made work much less labor-intensive for everyone. SmartSimple Cloud provides a better audit trail, eliminating the need to go into multiple systems to find all the details we're looking for."
– Program Manager at Enterprise Ireland
Manage all your incoming and outgoing funding under one roof
Close a few of those tabs. By interfacing with Grants.gov, the online repository for all federal grant opportunities in the US, the Source Funds Manager allows you to pull in and sift through meaningful grant opportunities directly in the module, and zero in on the ones for which your agency is eligible. You can then complete relevant source fund applications within the module, and export them into a PDF, Word, or Excel file, depending on the requirements of the federal awarding agency.
You can also track the status of all your applications as Draft, Under Review, or Approved. This gives your entire team a quick overview of your application status in the process, and which ones need attention. SmartSimple Cloud for Government Funding is powered by SmartSimple's flexible, cloud-based automation and collaboration platform, SmartSimple Cloud, you and your teams will be able to access the information from wherever you are working.
Track every dollar from fund source to subrecipient
Now things get really interesting. Once you've received funding, the module lets you channel the granted funds into any of your programs, from which you can then create your own outgoing granting opportunities and monitor their progress. Through it all, the Source Funds Manager module follows the money to create a clear audit trail and give you the visibility you need.
Essentially, SmartSimple Cloud for Government Funding's Source Funds Manager bridges the gap between your grantseeking activity and your grantmaking activity. SmartSimple Cloud for Government Funding gives you a clear overview of incoming funds and outgoing grants, and the Source Funds Manager module makes the connection between them.
You can track how much funding has been earmarked or disbursed, the number of programs and grants associated with each source fund, the payment status of all disbursements under a single source fund – SmartSimple Cloud for Government Funding can be configured to show you whatever data is important to your agency.
Having this data ready to hand not only simplifies the audit process, but provides you with the necessary information to make smarter decisions around how you allocate your funding, helping you move the needle on your agency's goals.
Simplify and streamline the auditing process
You may be accustomed to gathering myriad documents in multiple formats from a host of collaborators in order to piece together your audit reports, but there's a simpler way. All of your data within SmartSimple Cloud for Government Funding, including the Source Funds Manager module, can be reported on from within the grants administration system. You can access, export, and share any data you choose, whenever you choose.
What's more, the Standard Forms you're used to completing for each incoming grant or funding source your agency receives (SF-270, SF-424, SF-425, and so on) can be completed within SmartSimple Cloud for Government Funding – auto-populating form fields with relevant data from all your programs and disbursements. No hunting down figures, no manually tracking audit trails, no risk of data-entry errors.
And because SmartSimple Cloud for Government Funding's dashboard can give you a clearer picture of all your incoming and outgoing funds using interactive charts or aggregated metrics, continuously briefing you on the movement and allocation of your funds, the audit process never presents you with any unwelcome surprises. Transparency never looked so easy.
Want to see SmartSimple Cloud for Government Funding in action?
Schedule a personalized demo of SmartSimple Cloud for Government Funding and see how the Source Funds Manager can simplify how your government agency reports on all your incoming and outgoing grant and funding efforts.