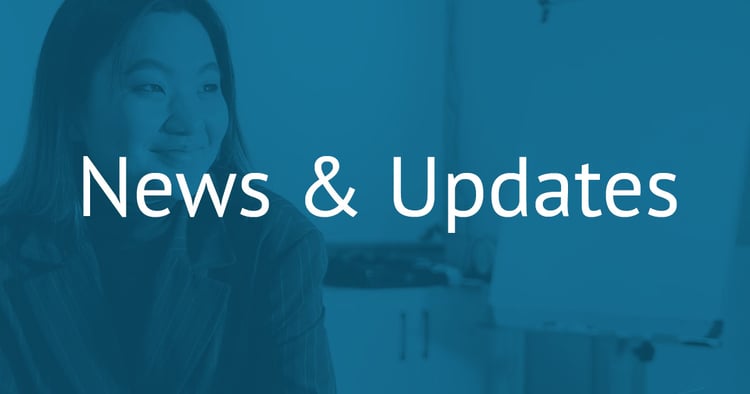 February has come and gone with the blink of an eye. With just 28 days at our disposal, we managed to use every last second we could. From our preparation for the Peak 2022 conference, running our monthly As the Expert session to introducing new faces, there's a lot you might have missed. Read on to get fully caught up on the latest news.
You Spoke, We Listened. Our ELEVATE 2022 conference will be A Virtual Experience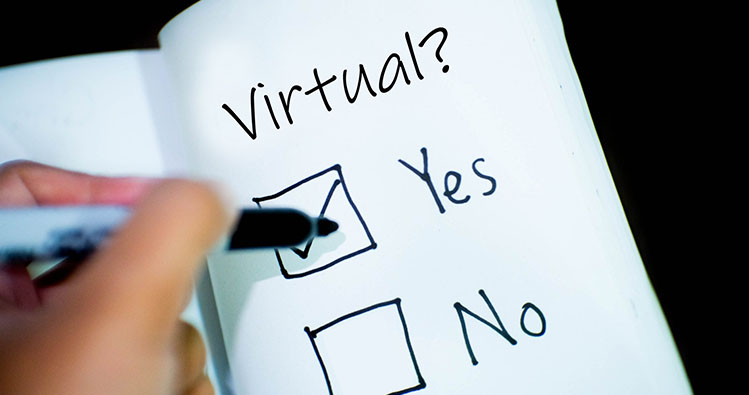 Last month, we sent a poll out to the SmartSimple Community to gauge your preference on the format for this year's ELEVATE Community Conference. After receiving considerable feedback from you, we've decided that this year's ELEVATE Conference will once again be run virtually.
While the idea of returning to a live, in-person conference would have been exciting, your feedback and an abundance of caution ultimately led us down the path of a virtual experience once again. Our hope is that we'll finally be able to return back to an in-person, live conference in 2023.
Instead of an in-person ELEVATE conference last year, we held quarterly ACCELERATE "virtual unconferences" where we shared news and updates, and included a town hall. We will look to follow that format again for 2022. Stay tuned as we provide updates leading up to our next ACCELERATE event.
We'll See You at Peak 2022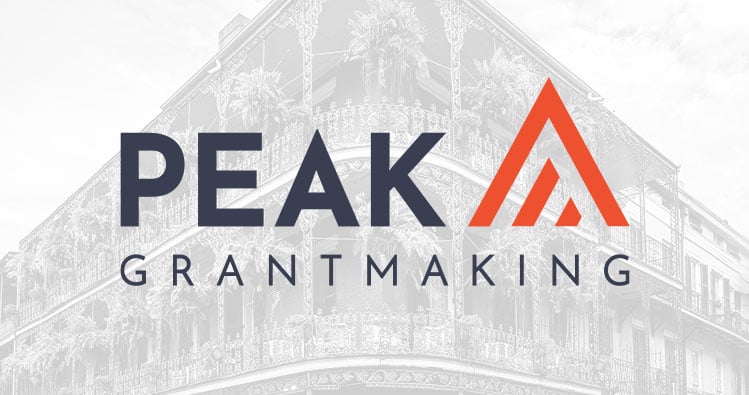 With March around the corner, we're poised to make a return to the annual Peak Grantmaking Conference. PEAK 2022 will once again be a virtual experience, taking place later in the month on March 21-25.
We're delighted to be supporting the conference as a Premier Sponsor. Apart from exhibiting, we'll also be hosting our own learning session hosted by Greg Stanley on Thursday March 21st at 1:50 PM ET.
We're looking forward to seeing you at Peak.
Smart. Simple. Secure.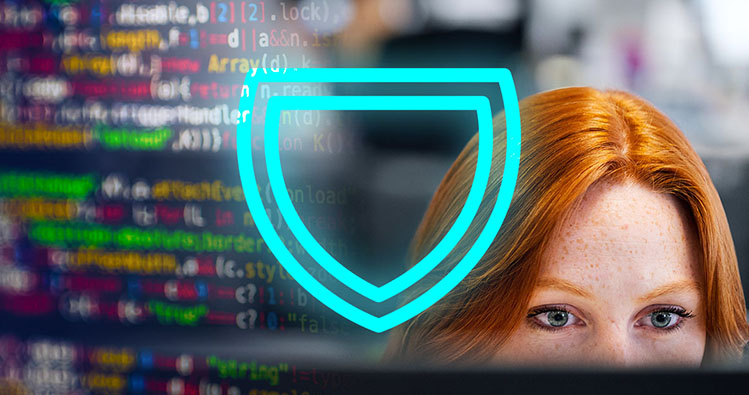 Data breaches surface in the news every day, and the threat landscape is continuously evolving, with trends from social engineering attacks to human-operated ransomware on the rise. Over the past month, we took a look into security and privacy within our industry. We found some pretty interesting facts, and gave some insight into how we keep your data safe on the cloud.
Interested in finding out more? Read our blog.
Reminder: March 2022 Upgrade Overview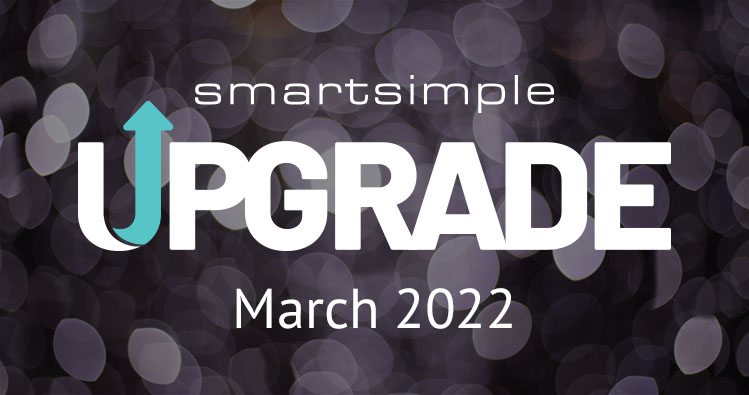 As we prepare to go live with our March 2022 upgrade releases, you'll want to make sure that you're registered for one of our upcoming upgrade overview sessions. We'll be delivering a session full of exciting new features and enhancements. Find our upgrade sessions below.
Upgrade Overview Sessions:
Tuesday, March 15th | 10AM EST
Wednesday, March 16th | 2PM EST
SmartSimple in Denmark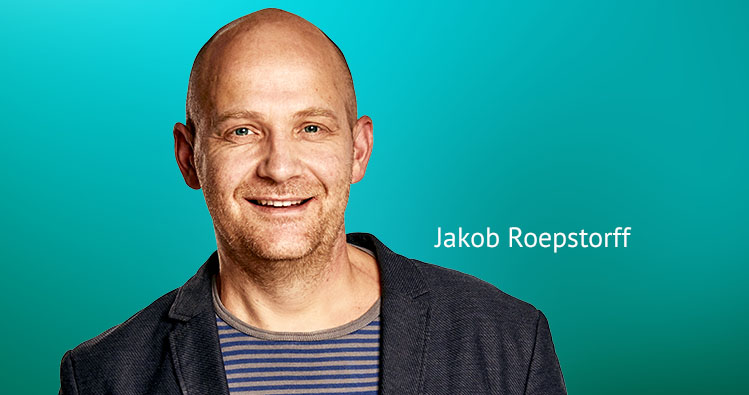 We are delighted to officially add our first employee in Denmark and welcome Jakob Roepstorff to the SmartSimple Team. Based in Denmark, Jakob brings years of experience in philanthropy, having spent the last 15 years with Egmont Fonden, a Danish-based foundation and SmartSimple client.
Jakob's deep industry knowledge and expertise will enable us to better serve the growing Nordic market. Our list of clients in the region already include the likes of Novo-Nordisk Foundation, Bioinnovation Institute and LEO Foundation.
Welcome Jakob!
SmartSimple Attends the 2022 Transfiere Conference in Málaga, Spain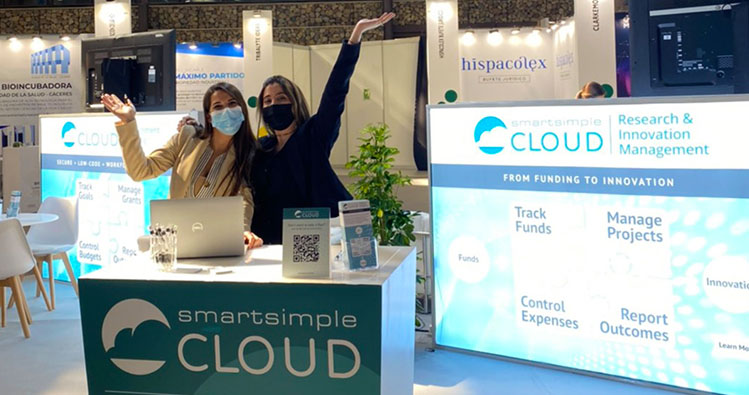 Earlier this month our Spanish Team represented us at the 2022 Transfiere Conference on Science, Technology and Innovation. Led by Cristina Casas and Valentina Escotet Espinoza, we had the unique opportunity to present our Government Funding and Research & Innovation Management solutions in front of a live audience.
February Ask the Expert Session Recap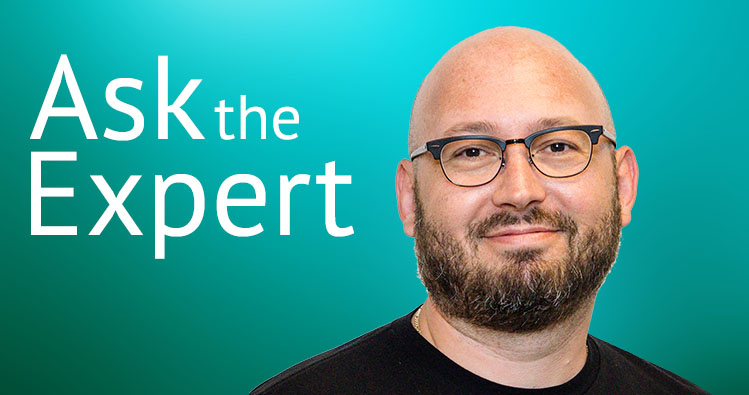 February's Ask the Expert webinar's theme was security. Led by Eric Lauer, Sharon Courtney and Morgen Liik, we touch on several of our security features including Security Matrix and System Security Summary.
If you were unable to attend, be sure review the session recording from this informative session.
Marketplace Corner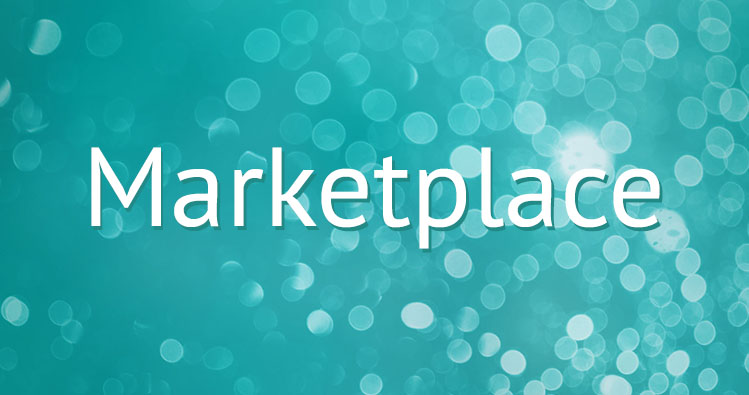 Starting with this issue, we'll be adding a new segment to our monthly newsletter, Marketplace Corner. In this segment, we'll highlight the features & solutions, services, as well third party integrations newly added to the SmartSimple Marketplace.
This month, we spotlight two new solutions to the SmartSimple Marketplace: System Review and GDPR Compliance.
New Marketplace solution: System Review
Like your car, every once in a while your system should go in for service and maintenance. Performed by a SmartSimple Cloud Solutions Expert, the System Review is exactly that. With the platform constantly improving and upgrading, it's important to ensure that your system is leveraging the latest it has to offer.
During the System Review, we'll investigate any proposed changes, consider new features, identify areas of system performance improvement and propose best practices for future system expansion.
New Marketplace solution: GDPR Compliance
GDPR Compliance is an essential aspect to operating in or doing business with European-based organisations. SmartSimple offers a comprehensive suite of features that you can leverage to not only ensure that you are operating GDPR compliant, but you have the required documented evidence to verify compliance.