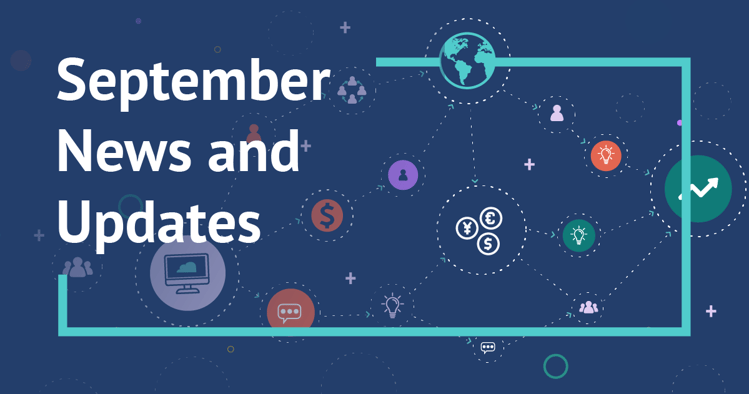 September has the distinction of having some of the most famous and most talented people in history born in the month. They include legendary rockers like Freddie Mercury, athletes like the recently retired G.O.A.T of women's tennis Serena Williams, and famed crime author Agatha Christie.
This group also shares a birthday that's near and dear to our hearts… SmartSimple! 2022 is a special year for us at SmartSimple because we officially turn 20!
And while our 20th year milestone is definitely a reason for us to pause and celebrate our past, present and future, we still had a lot to keep us busy this month.
From our final preparations for the SmartSimple Unite EMEA Conference, to our attendance at the 2022 GHSA Conference, there's plenty to cover in this month's newsletter.
Read on for the latest updates and what we're doing to celebrate our 20th anniversary!
A Celebration 20 Years in the Making…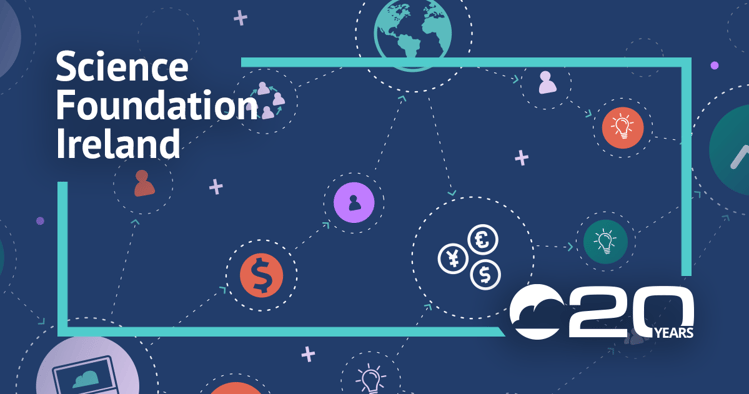 As we look back at the long and winding road that we've travelled these last twenty years, we can't help but get nostalgic.
Our journey has been profoundly enriched by the many partners and clients we've worked with over the years. As we look back, we can't help but beam with pride over the successes our clients have had and the small part we've played in it.
Over the next little while, we'll share stories about some of these client successes as we look back and give thanks to those that have joined us on our journey these last twenty years.
This month we spotlight Science Foundation Ireland, whom we've had the privilege of partnering with for the last 15 years.
Read Science Foundation Ireland's Client Spotlight
*Registration Now Closed* SmartSimple Unite EMEA Conference 2022 - October 13, 14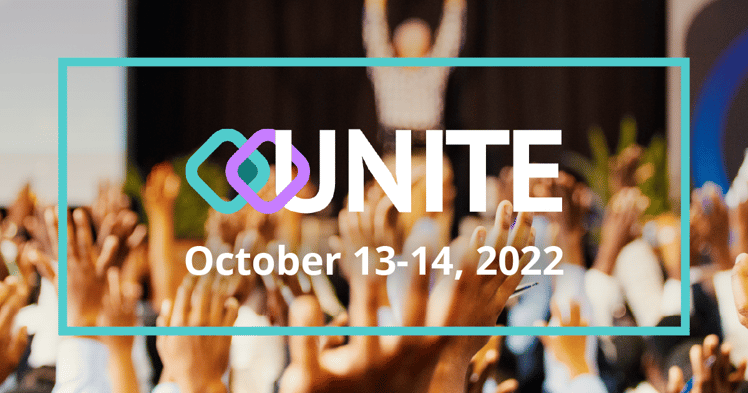 We are less than two weeks away from the 2022 SmartSimple Unite EMEA conference!
Taking place October 13th - 14th in Dublin, Ireland at the Gibson Hotel, the conference is exclusively for SmartSimple clients only. This is an invaluable opportunity for clients based in Europe, the Middle East, Africa or Asia, to learn from SmartSimple team members, partners and peers.
The conference promises to be a hands-on experience, with most sessions presented in workshop format. You'll learn from SmartSimple Cloud subject matter experts from SmartSimple, reSolved and members of our client community. Each will guide you through interactive learning sessions as you follow along in your own SmartSimple Cloud system.
Read more about what to expect at the event.
SmartSimple at TAG 2022 Conference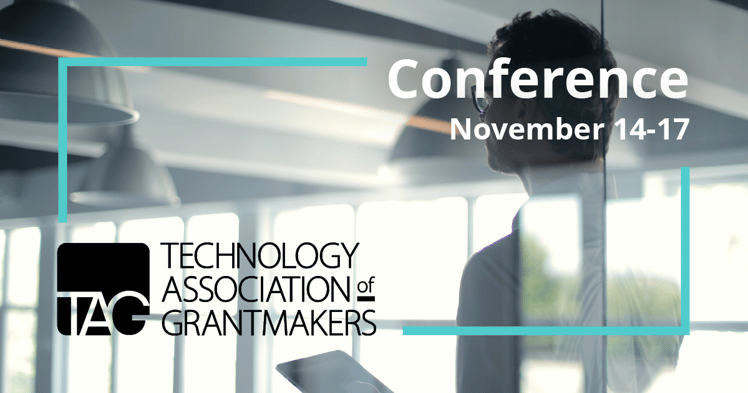 We are just two months away from the Technology Association of Grantmakers (TAG) annual conference!
The TAG conference is one of North America's best attended grantmaking conferences and we're extremely excited to be back at the conference in-person. It's always exciting to attend TAG because it gives us an opportunity to talk about what we enjoy the most… technology!
Taking place November 14-17 in San Antonio, Texas it marks the conference's official return to an in-person experience.
This year, we are a gold level sponsor and will have an exhibitor booth, where we'll be showcasing our grant management solution, SmartSimple Cloud for Grants Management. Our team will be on hand to answer any questions you might have. If you're planning on being at TAG, be sure to drop in and say hello!
You can visit the TAG Conference site to register or to learn more about the event.
GHSA Conference recap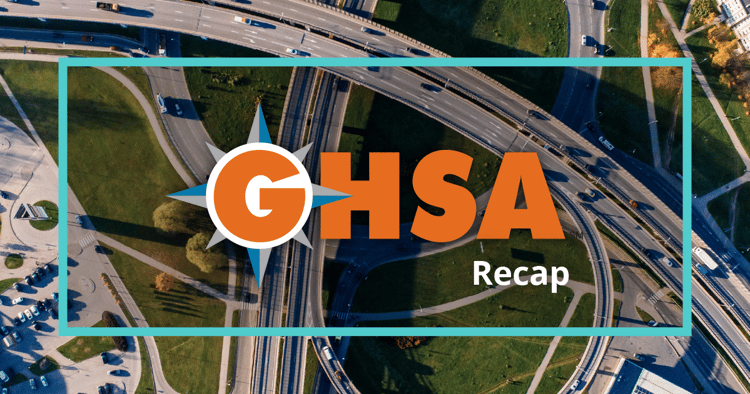 Earlier this month, we had the privilege of participating in the 2022 Governor's Highway Safety Association Annual (GHSA) Meeting down in Louisville, Kentucky.
As a bronze-level sponsor, we had the opportunity to catch up with a number of clients in Highway Safety while making some great connections and new friends along the way.
Overall, it was a great learning experience to engage in conversations and listen to industry experts about the state of highway safety in America. We're looking forward to being back at the GHSA conference next year in New York City!
You can read more about our time at the GHSA conference in our latest blog article.
October 'Ask the Expert' Webinar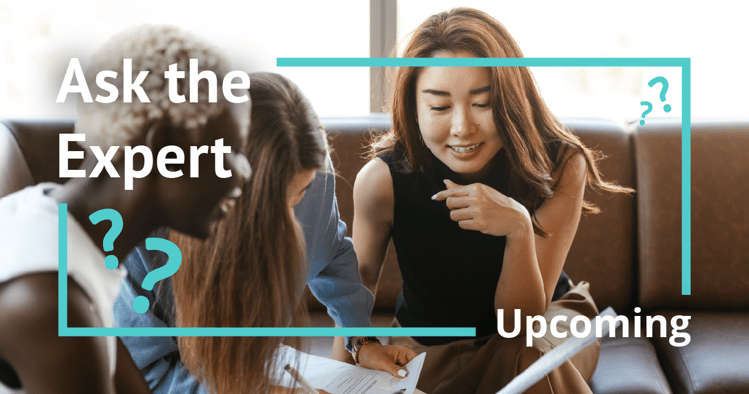 Our October Ask the Experts webinar will focus on SmartSimple Cloud's System Security Summary and System Performance Summary. Like any machine or tool, your SmartSimple Cloud system needs maintenance from time to time to ensure that it continues humming along without any breakdowns.
In this webinar, our Platform Solutions team will review two tools that will help you keep an eye on the health of your system; System Performance Summaries and Security Performance Summaries. Together, they can help you identify areas of your configuration that may need attention.
This session is a must-attend for system admins. Even if you're not, you'll be sure to take away some valuable learnings.
At the end of the session, you'll have the opportunity to have your questions answered through a live Q+A.
Session 1
Date: Tuesday, October 25
Time: 10:00 AM ET | 7:00 AM PDT | 3:00 PM GMT+1
Session 2
Date: Wednesday, October 26
Time: 2:00 PM ET | 11:00 AM PDT | 7:00 PM GMT+1
We have another exciting month ahead. Have a great day!
The SmartSimple Team