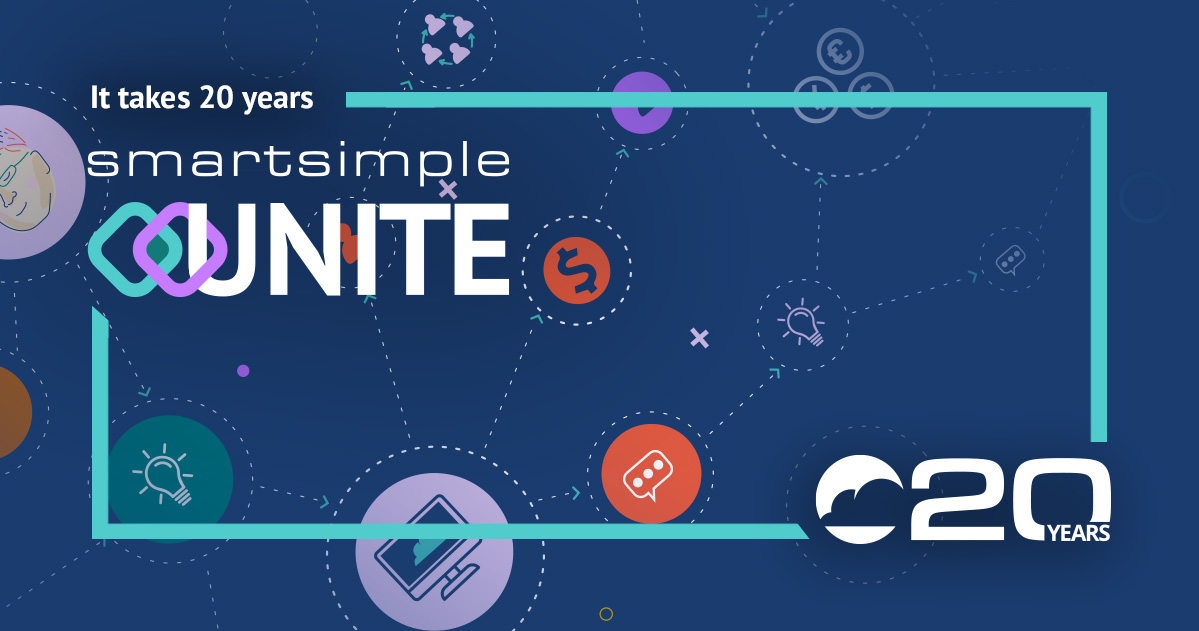 Earlier this month, we had the opportunity to gather with more than 60 SmartSimple clients from all over Europe as we hosted the SmartSimple Unite 2022 EMEA Conference. We were thrilled to be in Dublin, Ireland to rekindle old friendships, create new connections, and share the latest innovations from SmartSimple Cloud.
There was a nostalgic feeling about this year's event, being the first in-person event we've hosted in nearly three years. It's fitting that we returned to the beautiful Gibson Hotel this year, being a venue that we've hosted several EMEA conferences in years past.
The event has always attracted a lively, engaged audience because of the exclusive learning opportunities attendees get from SmartSimple Cloud experts. This year, we had subject matter experts (SMEs) from the SmartSimple Team, our partner reSolved, as well as from a number of client organizations to facilitate a diverse and wide-ranging set of learning sessions.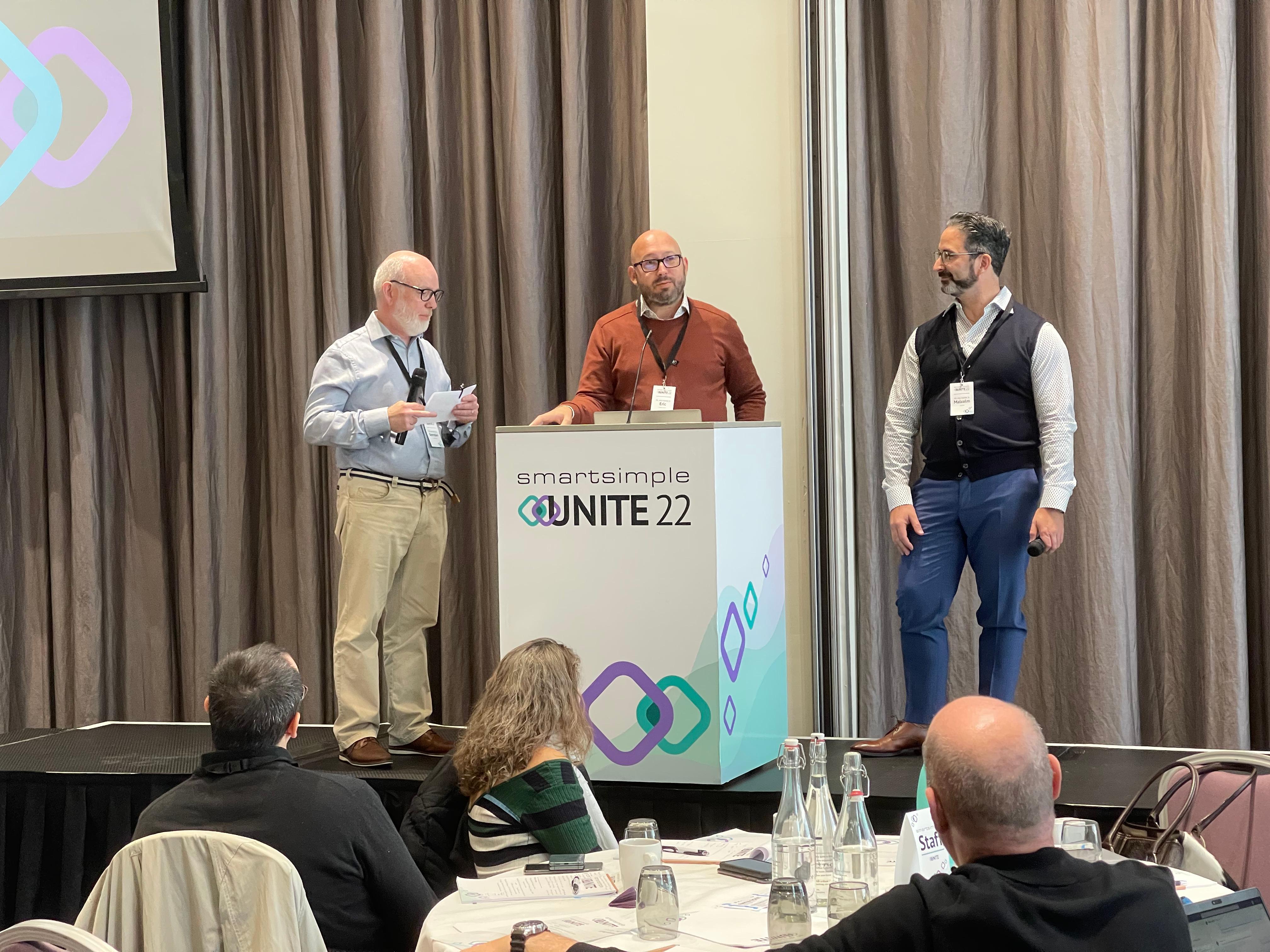 Hands-on Learning and Insight into SmartSimple Cloud's Roadmap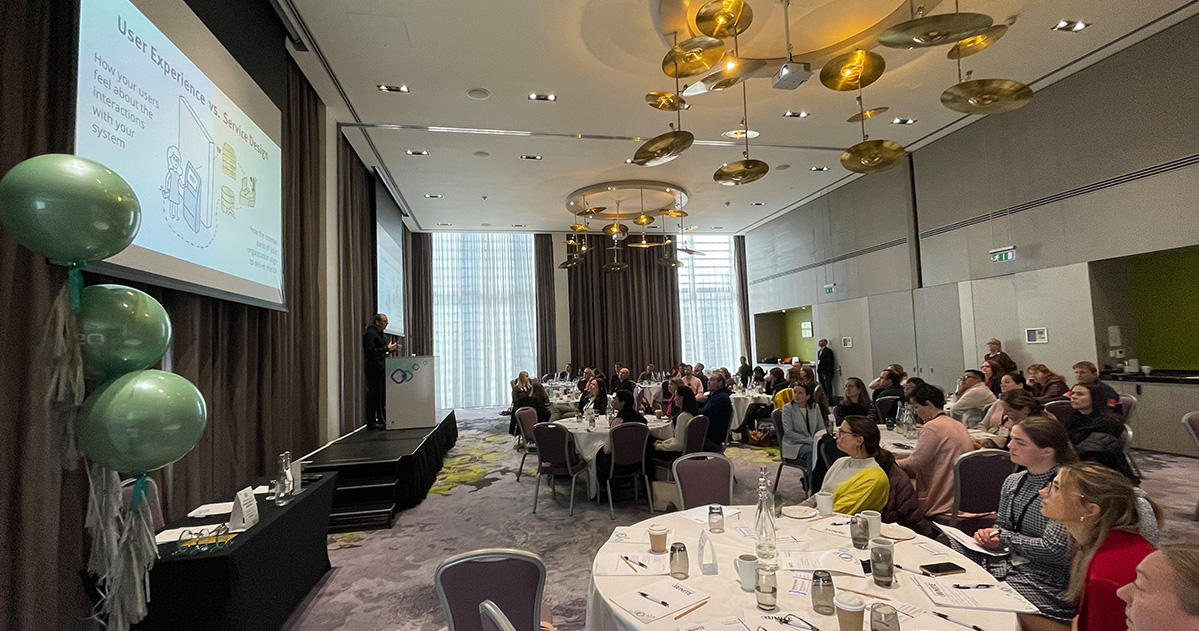 One of the most important aspects of the SmartSimple Unite conference is the opportunity we have to offer a peek into the future of SmartSimple Cloud. SVP of Product Solutions Eric Lauer shared thoughts on SmartSimple's strategic direction as well as a platform roadmap for 2023 and beyond.
To ensure attendees walked away with practical skills and knowledge they could apply in their daily activities, many of the sessions were presented in workshop format. This enabled folks to work directly from their laptops, applying their learnings directly in their systems while following along during the live learning.
Workshops covered a number of topics including SmartSimple Cloud's little known features, system security best practices, impact measurement, and system accessibility to name a few.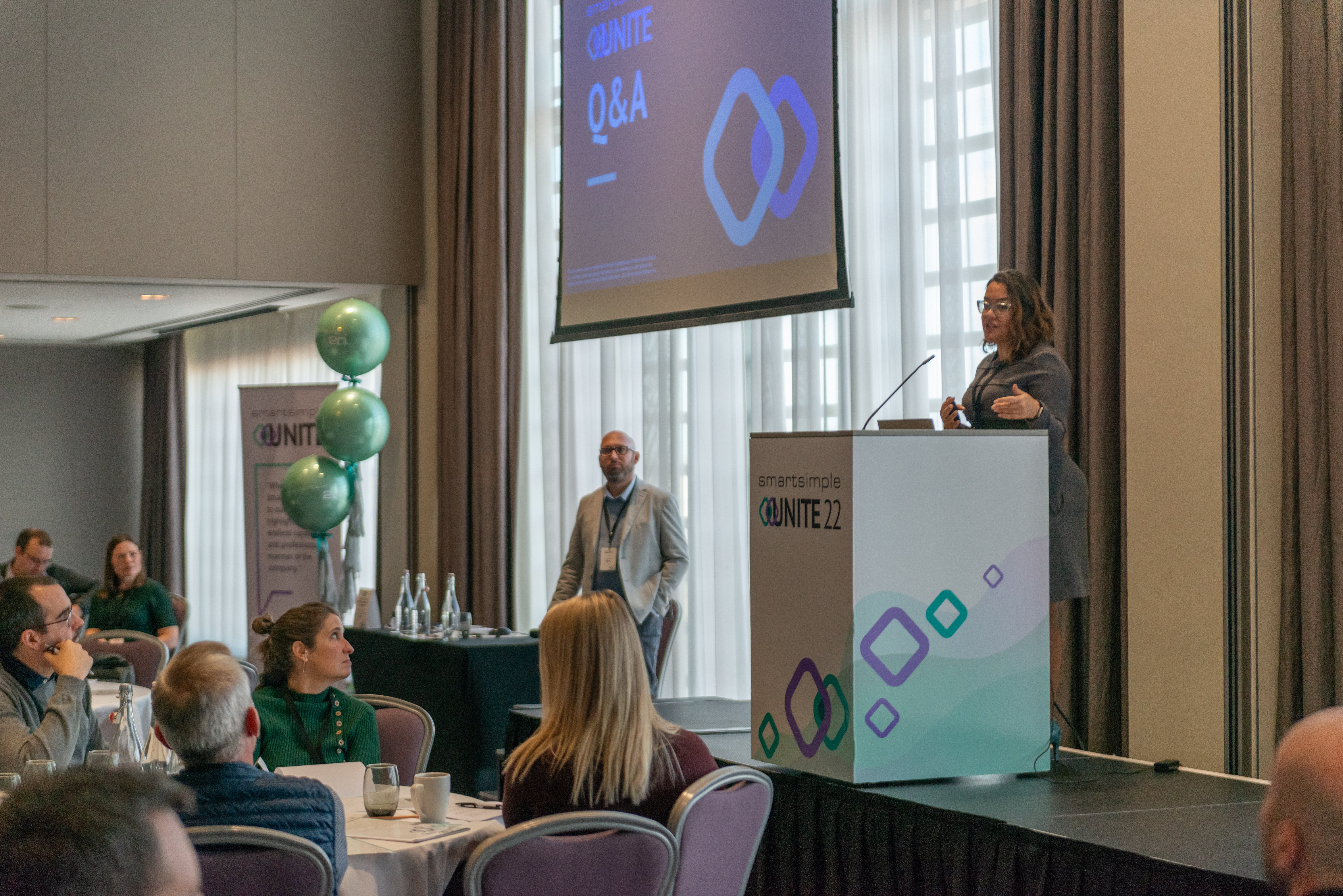 The two-day event also featured a number of client-led talks, with speakers from the European Science Foundation, Philanthropy Ireland, Atlas Alliance and Boehringer Ingelheim. SmartSimple partner reSolved shared their expertise and years of experience leading sessions on application review best practices, and integrations on SmartSimple Cloud while co-hosting a client spotlight session with Boehringer Ingelheim.
A Conference 20 years in the making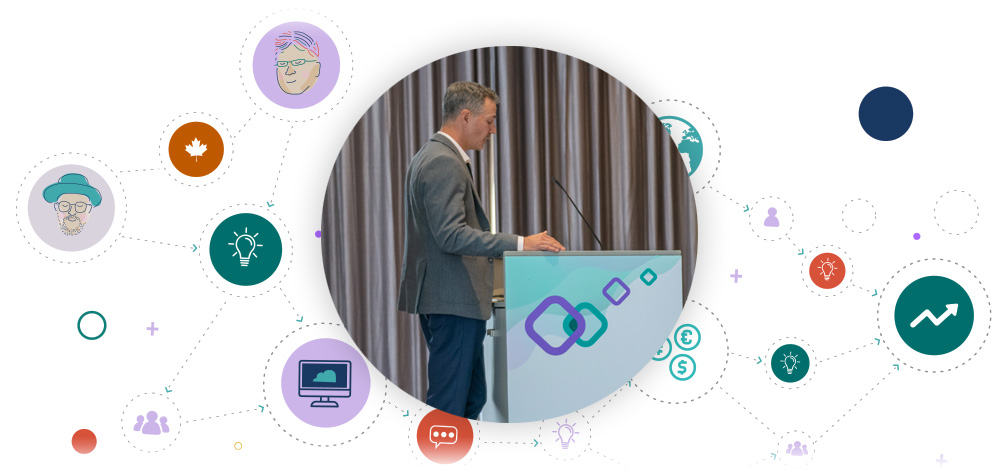 While the event felt like a reunion of sorts, SmartSimple Unite 2022 was made even more memorable for another reason. The gathering gave us an opportunity to celebrate our 20th anniversary in-person with many of the clients that helped make our journey to success possible.
To celebrate the moment, we presented awards to three of our longest-standing clients. The Environmental Protection Agency (EPA), the Marine Institute Ireland and Science Foundation Ireland (SFI) were each presented with an Early Adopter Award.
As COO and co-founder Mike Reid expressed,
"As they say in the art world, without great patrons there cannot be great art. We believe this applies to all creative endeavors. We would say that without great clients there cannot be great Software".
~ Mike Reid, COO & Co-founder, SmartSimple Software
Our very own Eric Lauer was presented with the first ever SmartSimple Lifetime Service Award. Eric has been with SmartSimple from Day 1, and his DNA is imprinted on every aspect of not only the SmartSimple Cloud platform, but the organization.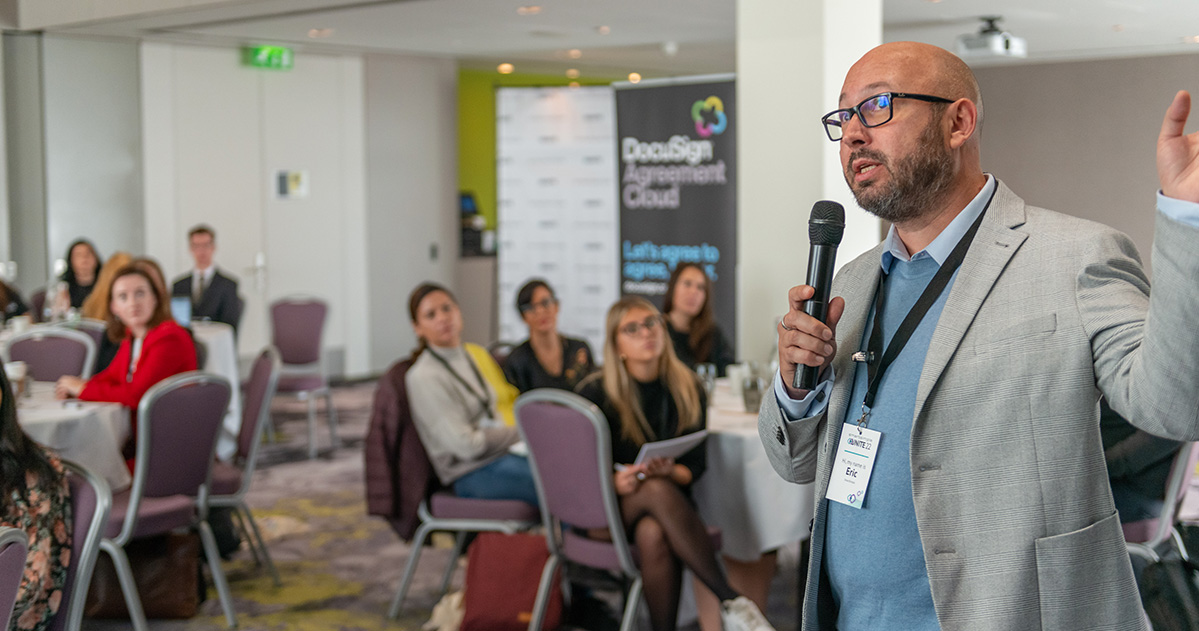 With 2023 on the horizon, we're preparing to make a return to a full calendar of in-person experiences throughout the year.
To find out about the events we'll be running through the year, check back regularly to our Events page.
Simplify Your Complex Processes through Automation with SmartSimple Cloud

With over 500 clients spanning dozens of countries around the world, SmartSimple Cloud has helped clients deliver over $8 billion in critical funding to over 2 million end users and organizations in 2021.
Contact us to set up a demo today.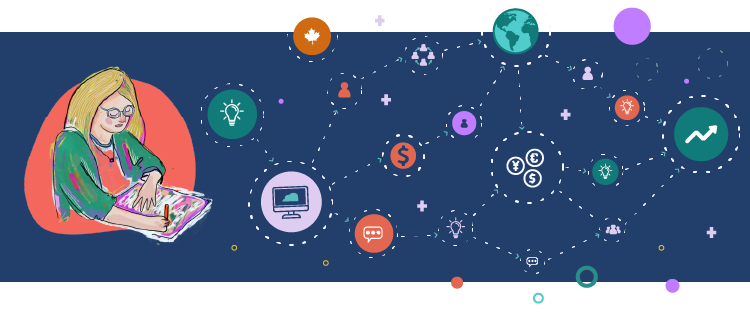 To continue our celebration of clients, we worked with Toronto Arts Foundation to commission unique graphics and illustrations that represent 20 years of SmartSimple. Toronto Arts Council have been a valued client of ours since 2013. You'll see this art, from artist María Piñeros, throughout our birthday celebrations.