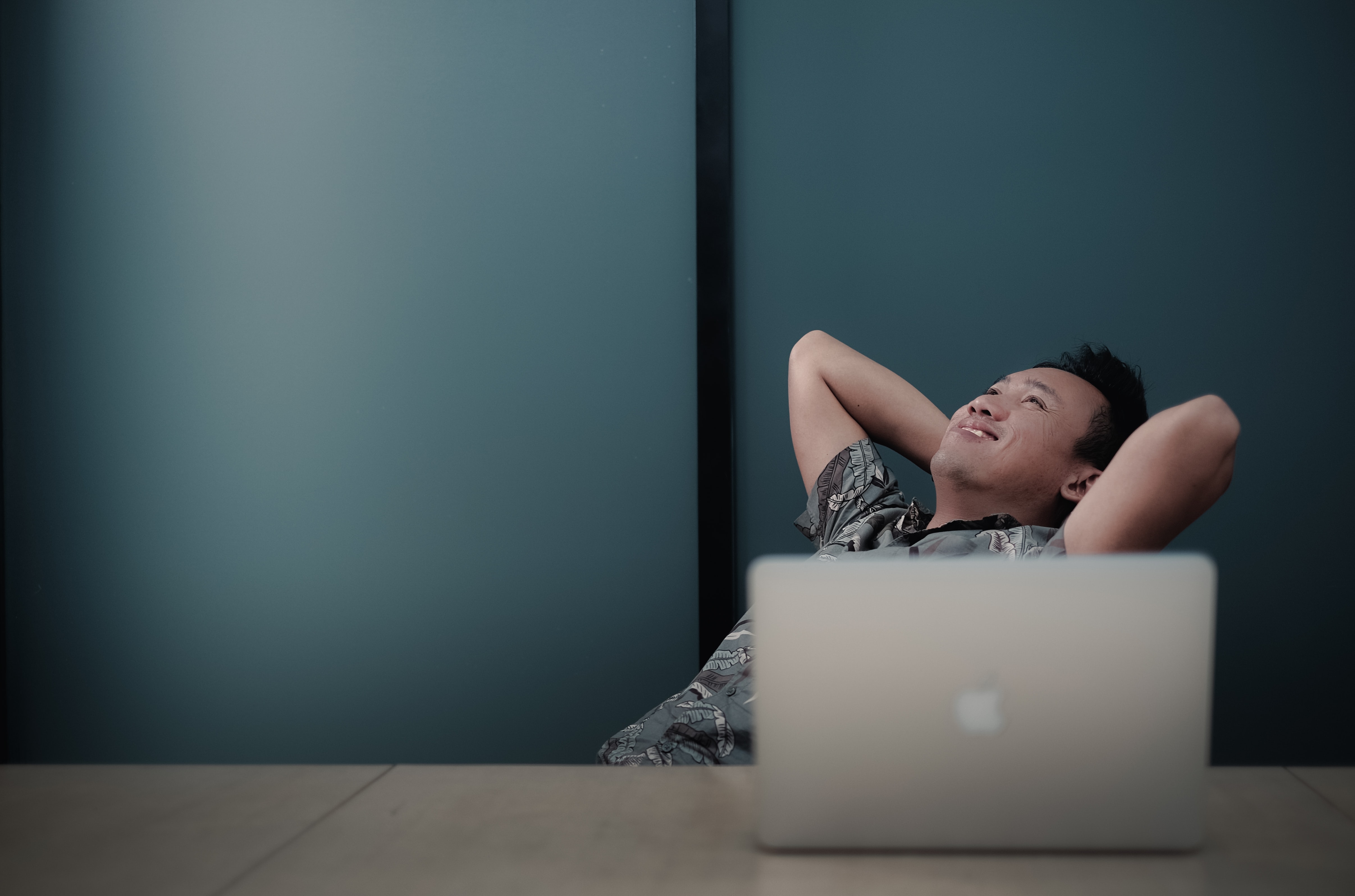 Consider this: non-profit organizations everywhere are under pressure to maximize their resources, provide for community needs, all while managing their relationships with foundations and partners. Meanwhile, funders and their staff are under duress to balance program development, stakeholder engagement, and fiduciary responsibility. At the end of the day, the grant application, for both grantseekers and grantmakers, is one part of the process that both have to interact with to move forward.
Efficiency is key to making this critical and necessary part of the process less burdensome. Yet, what happens when the systems in place to achieve efficiency are, well, inefficient? Or worse, what if your grants management tools are outdated and can't scale with your organization? What do you do when you realize you can't sync your funding output with the goals and strategies you planned on measuring impact on?
In a recent Stanford Social Innovation Review article, The Democracy Fund's VP of Strategy & Program, Srik Gopal, stated that foundations are unique in that they have the ability to focus on a single issue over a lengthy period of time. This ability, coupled with the progress philanthropy has made towards systems thinking, has ensured that a foundation's grantmaking strategy takes into account the constantly changing nature of the issues they're tackling.
However, what does this mean in terms of the evolving nature of the tools and processes that enable successful grantmaking – both from an operational and programmatic perspective?
With the recent pressure on foundations to address the role of technology across the sector, and the elevation of IT to a strategic thought partner, you need a dynamic and feature-rich solution that will not only support, but also complement how your organization works.
SmartSimple Cloud for Grants Management is here to support your entire grantmaking lifecycle more efficiently with its inherently powerful and highly configurable modules – like Application Manager – that benefit both grantmaker and grantseeker alike.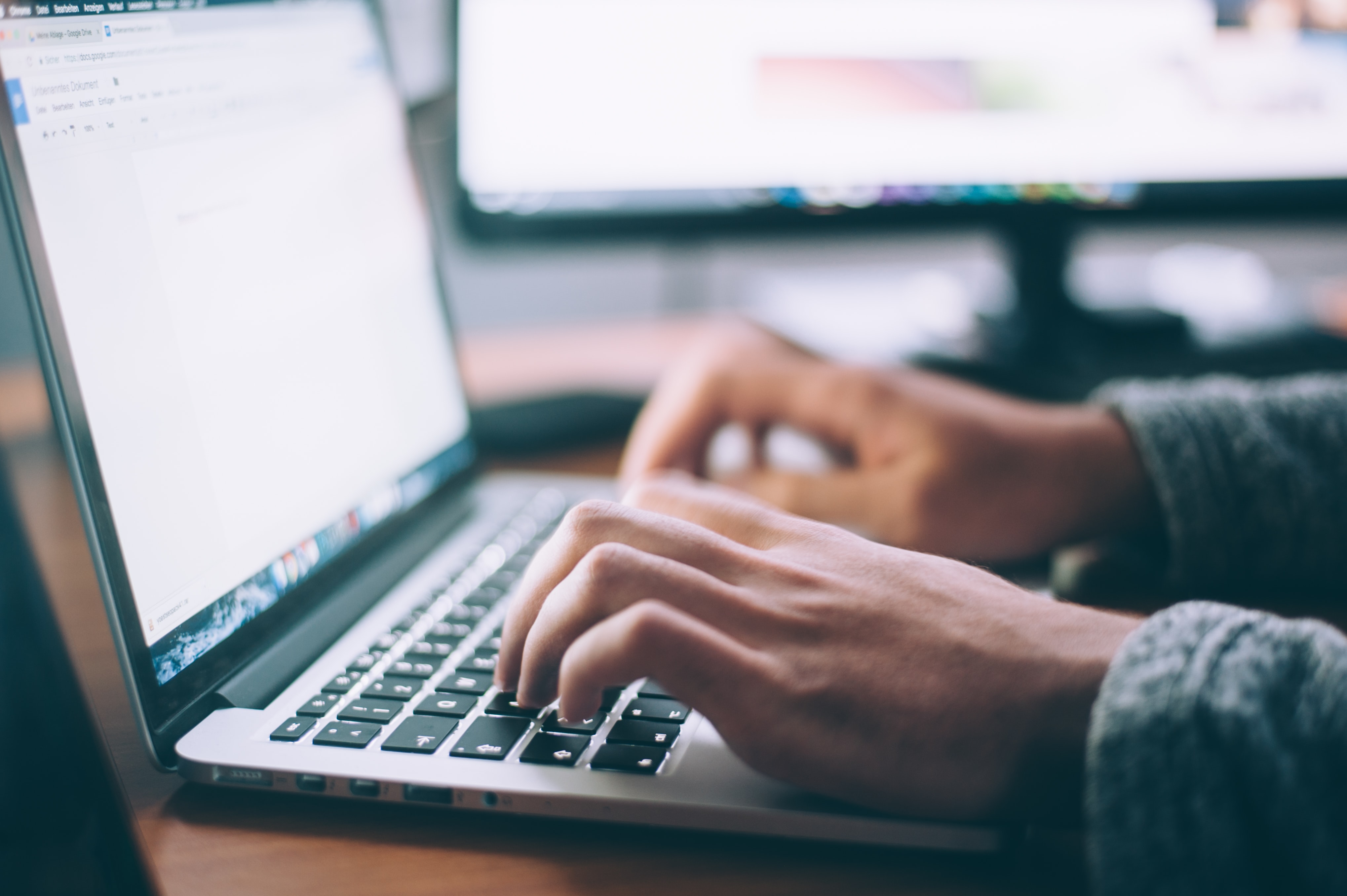 Simplifying grant applications without making sacrifices

Your grant application most likely contains standard information like organization name, EIN number, address and many other commonly asked questions. It's a part of both your process and your "paper trail" that will never go away. So why not have this information auto-populated from a reliable source, like Guidestar by Candid or the IRS, to save your applicants time and avoid data errors?
Often, grant administrators devote excessive, untold amounts of time cross-referencing and verifying this critical information. Grant applications that integrate with these verified external databases not only reduce administrative time, but also allow your staff to focus more attention to the strategic and programmatic tasks at hand.
Reporting is another aspect of SmartSimple Cloud's Application Manager module that enables you to simplify your process in a more responsive way. You have the ability to create reports that provide grantmaking essentials, like funding committed versus funding allocated, but also ad-hoc reports that can be tailored to provide any combination of data you're collecting within minutes.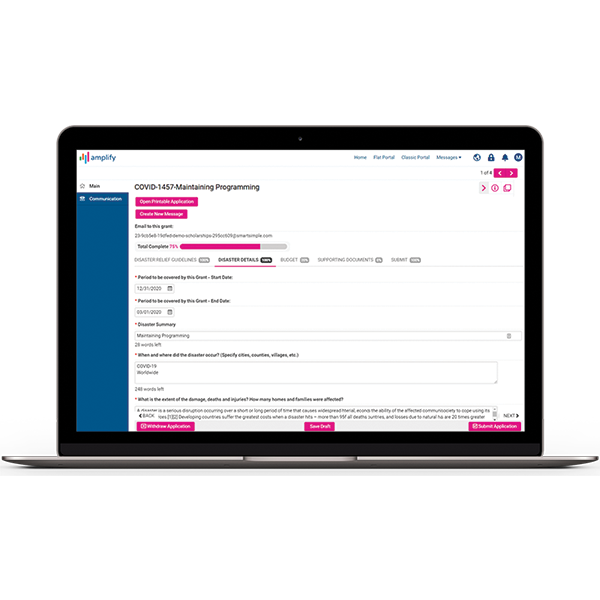 Data extraction and customized reports take minutes, not days, no matter your technical skill and can be conveniently found in the same place as your grant applications. Also, no matter the chosen focus of your grantmaking, you can always reference local and global benchmarks, like the UN SDGs, in order to better contextualize your grantmaking. Aligning your mission and vision with a big picture framework gives you a way to connect the impact of your granting to the relationships that make change possible.


"We can see better now where the opportunities are to improve and then move forward from there." – David Doig, Director of Field of Interest Grants, Vancouver Foundation


Centralizing your grantmaking data for greater consistency

What grants manager wants to stitch together tools and reporting metrics, only to risk redundancies, or worse, inaccuracies? Reduce the burden that's commonly associated with maintaining multiple databases by centralizing your entire grant application process within the Application Manager module.
Instead of having multiple apps open and switching back and forth between all your sources of information, your history of grant applications, organizational information, and associated contact details can be consolidated into one, easily accessible location within SmartSimple Cloud for Grants Management.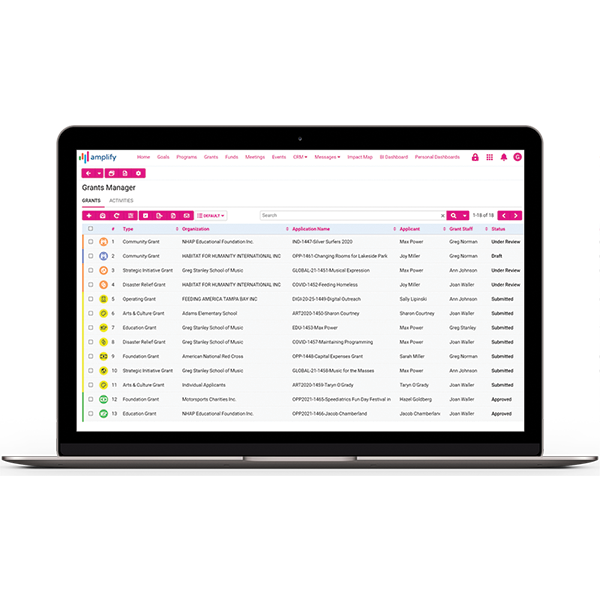 To take it one step further, organization and contact profiles link to your grants for a singular source of information, making it easier than ever to avoid data collection errors that can have a serious impact on your reporting.
With a better way to manage your grant applications, you can get the information you need to make better grantmaking decisions while freeing up more time to dedicate to important mission-based work. With the world around us changing in unprecedented ways, the technology you use needs to inherently be flexible and responsive to change, not restrictive or redundant as a result of it.
We are now painfully aware of the increased challenges that come with responding to rapid change in society, and you can't afford to have your grantmaking process hold your foundation back. Whether you are keeping track of a single grantmaking program or a complex portfolio of funding streams and grantmaking focus areas, everything can be managed under one roof with the ability to easily scale as your needs change.


"The SmartSimple team really listened to what we wanted and needed in a grants management system. They offered the flexibility and accessibility we were looking for at a reasonable price." – Kim Thao, Operations Director, Bader Philanthropies
Achieve more by streamlining your grant application process
SmartSimple Cloud for Grants Management is a comprehensive grantmaking solution to support all your grants management needs from applications to outcomes and impact measurement and more. Powered by our trusted cloud-based automation and collaboration platform, SmartSimple Cloud for Grants Management offers grantmakers unparalleled flexibility and choice over achieving their unique missions.
Different modules that complement the Application Manager module can be added to augment SmartSimple Cloud for Grants Management's functionality, enabling you to tailor the solution to suit your specific grantmaking needs, even as they evolve.


"The biggest advantage of a configurable system over a basic out-of-the-box product is that there are no limits to what you can do."– Hilary Miskoe, Student Aid and Program Technology Manager, New Hampshire Charitable Foundation


Taking the next step
Now more than ever has increased efficiency and decreasing stress become more timely. Contact us today for a demo to see how SmartSimple Cloud for Grants Management and its Application Manager module can help you improve your grantmaking.