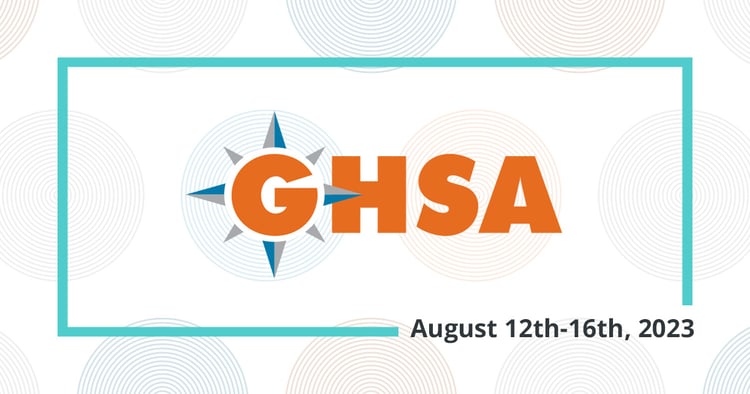 The GHSA Annual Meeting serves as a platform for the state highway safety community to convene, engage in discussions, and foster collaboration aimed at advancing their collective goal of achieving zero fatalities on the nation's roads.
Starting in 2017, SmartSimple has enabled our client, the Washington State Traffic Commission, to amplify their influence in their mission of enhancing road safety across Washington state. Once again this year, we're excited to be part of the Governor's Highway Safety Association (GHSA)'s annual meeting in New York from August 12th to 16th, 2023.
SmartSimple at the GHSA 2023 Annual Meeting

SmartSimple will exhibit at this year's conference and we were represented by David Doherty and Steven Imbaquingo, experts who've worked with government funders and the highway traffic safety community. David and Steven will be back this year to answer any questions you had about how SmartSimple Cloud can help you streamline your NHTSA grants administration process.
Stop by and say hello!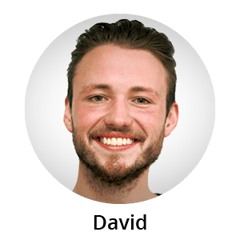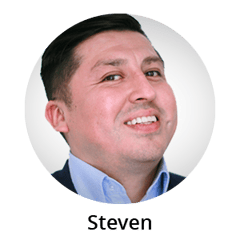 Download our Booth Flyers

Download our brochure to learn more about how SmartSimple Cloud for State Highway Safety Offices can help you ensure your roadways are safer.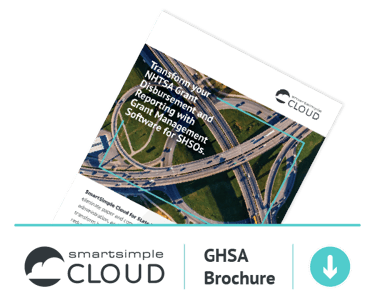 SmartSimple Cloud for State Highway Safety Offices (SHSOs)

SmartSimple's innovative Cloud solution for State Highway Safety Offices (SHSOs) plays a pivotal role in streamlining operations by eliminating laborious manual paper processes, thereby significantly enhancing efficiency. This transformative platform simplifies NHTSA grants administration, aiding SHSOs in effectively managing the grant lifecycle. It streamlines workflows, monitors grant submission progress, and facilitates the review and award process, all while ensuring strict adherence to NHTSA grant guidelines.
Moreover, SmartSimple Cloud's comprehensive reporting centralizes essential processes, encompassing grant agreements, sub-awards, invoices, projects, and program tracking reports.
About SmartSimple

SmartSimple is a global leader in cloud-based configurable workflow automation solutions. Trusted by 500 clients including GHSA members, government funders, foundations, and corporations.