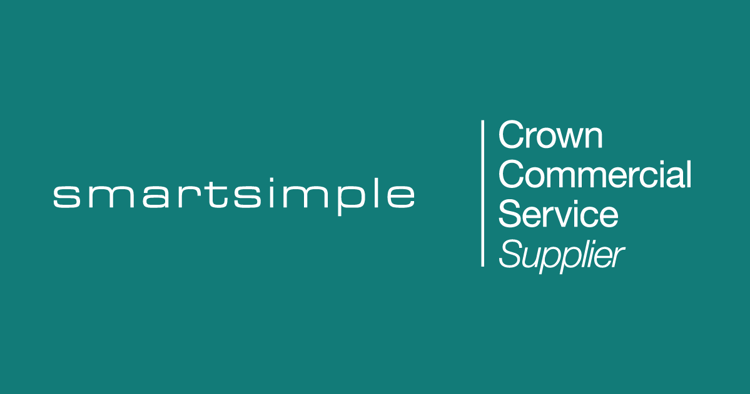 We are thrilled to share that SmartSimple Software UK Ltd has been named as a supplier on CCS's G-Cloud 13 framework.
G-Cloud is a procurement framework used by the UK government to purchase cloud-based solutions from named vendors listed in G-Cloud's Digital Marketplace.
The enhanced G-Cloud 13 framework will launch Nov 9th. It's the thirteenth iteration of the G-Cloud framework, replacing G-Cloud 12, of which SmartSimple was also a named CCS supplier. The difference between G-Cloud 12 and G-Cloud 13 is an added 'lot' or solution category included with G-Cloud 13 under which a named vendor is categorised into.
SmartSimple appears under Lot 2: Cloud Software (SaaS) for the supply of SmartSimple Cloud for Grants Management and SmartSimple Cloud for Research Grants Management solutions.
The importance of CCS Suppliers to UK Government Procurement

CCS supports the public sector to achieve maximum commercial value when procuring common goods and services.
In 2021/22, CCS helped the public sector to achieve commercial benefits equal to £2.8 billion - supporting world-class public services that offer the best value for taxpayers.
"Attaining G-Cloud 13 named supplier status is an important strategic development for SmartSimple UK. The UK is amongst our fastest-growing markets. The work we do with the UK government, through its departments and agencies, is critical in delivering measurable positive impact through various programs to the British people. As a G-Cloud 13 named supplier, we're in an excellent position to broaden our support of UK government agencies."
- Mike Reid, Co-founder & COO
About SmartSimple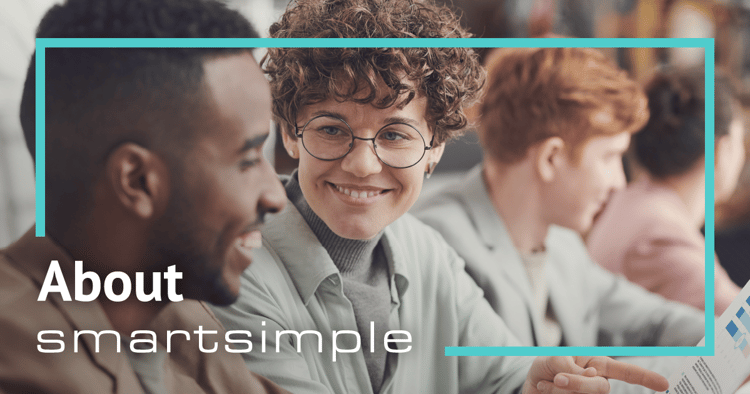 Founded in 2002, SmartSimple Software is a pioneer in cloud-based grant management software. Globally, over 500 clients trust SmartSimple Cloud, including prominent foundations, Fortune 500 companies, and government agencies.
In the past year alone, the platform supported clients in distributing over £8 billion in critical grant funding to nearly 2 million end-users and organizations.
To learn more about how you can procure SmartSimple through the G-Cloud 13 framework, contact us to set up a discovery call.