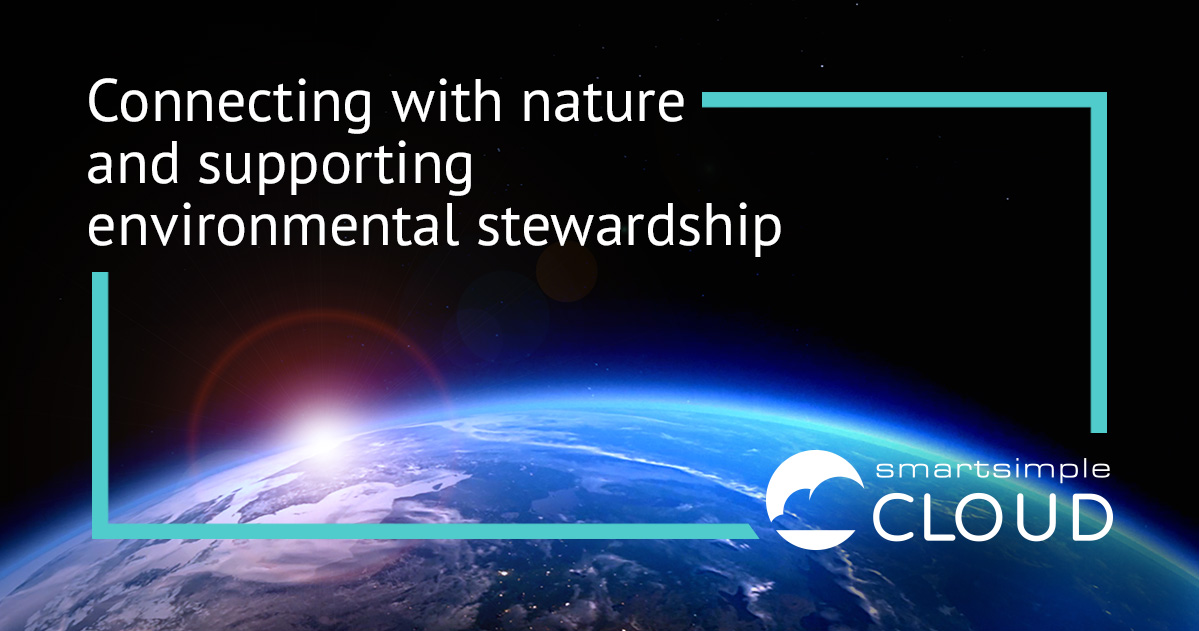 Earth Day is a time to reflect on our impact on the environment and to celebrate the natural world around us. At SmartSimple, we're always looking for ways to celebrate this important day, bring our employees together in fun and meaningful ways, and highlight our many clients that are making a difference.
Virtual Animal Meet & Greet
This year, in honor of Earth Day, we hosted a unique event that combined our love for animals and continued learning, in a sustainable manner. On April 19th, we were joined by Exotic Explorers, a traveling zoo in the UK that offers virtual animal meet & greets. During our session, we met various animals, learned fascinating facts, and engaged with them in a safe and educational manner.
The animals we met included a red-eyed tree frog, known for their bright colors and unique defensive behavior; the Burmese python, a fascinating creature that's often misunderstood; a white barn owl, who have shocking intelligence; and the skunk, a creature that's often feared but is actually quite smart and adaptable. It was a great opportunity to bring friends and family together to learn more about the amazing creatures that share our planet.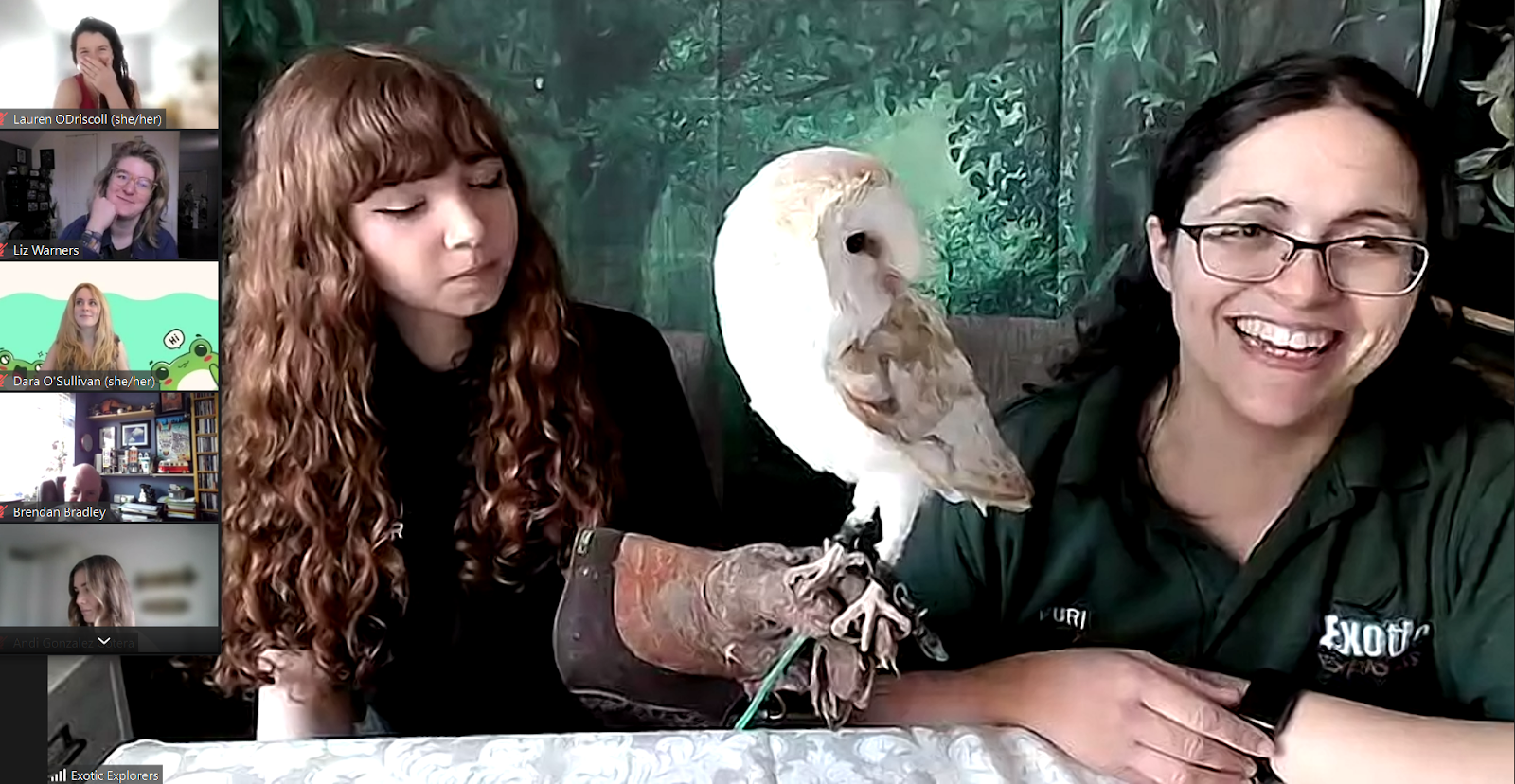 SmartSimple Staff and family meeting a white barn owl with Exotic Explorers
Supporting Environmental Stewardship with Inland Fisheries Ireland
We're grateful to work with Inland Fisheries Ireland, an organization committed to protecting and conserving our natural environment. Through our SmartSimple Cloud for Grants Management solution, they are able to streamline their grant-making process and fund critical projects that safeguard our rivers, lakes, and fisheries. Inland Fisheries Ireland has a significant responsibility for the preservation of the natural environment, which includes the conservation and protection of more than 74,000 km of rivers and streams and 128,000 hectares of lakes. In order to achieve their mission, Inland Fisheries Ireland engages in a range of activities such as monitoring fish populations, restoring damaged river habitats, and promoting sustainable angling practices. This impactful work is made possible through funding capital generated from angling and commercial salmon and sea trout fishing licenses by various fishing communities.
Our Commitment to Sustainability
Our commitment to sustainability extends beyond hosting events. We are dedicated to helping organizations make a positive impact on the planet with our SmartSimple Cloud platform. The platform reduces paper usage, encourages remote collaboration, and optimizes processes, all of which contribute to minimizing organizations' environmental footprints.
Our hosting partner, AWS, shares our commitment to sustainability and has set a goal of using 100% renewable energy by 2025. With our SmartSimple Cloud solutions for ESG and CSR, organizations with social and environmental missions can track and report on environmental metrics, as well as stay compliant with environmental regulations and standards.
We enjoyed hosting the virtual animal meet & greet event for Earth Day and sharing it with our co-workers and families. Through our platform and other actions, we continue to support organizations in their missions to make a positive impact on the environment.

Follow us on LinkedIn to keep updated with life at SmartSimple.