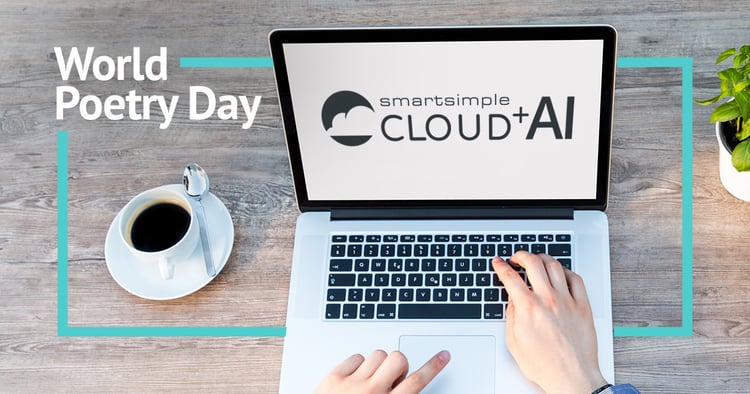 On this World Poetry Day, we're celebrating the power and beauty of poetry. It's amazing how poems can perfectly express feelings, thoughts and experiences like nothing else can.
To make things fun, we asked SmartSimple Cloud +AI to whip up a short poem that sums up what it's like to use the SmartSimple Cloud platform.
SmartSimple Cloud +AI is our new product that integrates AI services into SmartSimple Cloud, so organizations can employ AI-enriched workflows. Here's what it came up with:
"SmartSimple, oh how clever,
With tools to make work a pleasure,
Innovative, sleek, and quick,
Making life easier, the perfect trick.
From grants to scholarships and more,
SmartSimple has it all in store,
Efficient and user-friendly,
Working with it, a breeze, undoubtedly.
With SmartSimple by your side,
Success is just a click away, don't hide,
So let's embrace this tech with glee,
For the betterment of you and me."
So, on this World Poetry Day, let's celebrate the power of language and the beauty of expression.
To learn more about what SmartSimple Cloud +AI can do for your organization, register to join our webinar with our Co-Founder & CEO, Eric Lauer, and Director of Platform Solutions, Greg Stanley. They will share insights on how it can enhance your organizational processes and enrich your operational data with AI in the context of your work.